So, you're in a funk and you can't quite shake it. We've all been there before. Here are a few quick ways to improve your mood when you're having a bad day.
I'll set the scene for you:
You wake up in the morning and feel like you want to cry. There appears to be no reason for your lack of happiness or the cause of your sadness; it just is.
You simply woke up this morning with a nasty mood and it seems like nothing else is going to brighten up your day. Ideally, you would return to bed and wake up tomorrow in hopes that it would be a better day.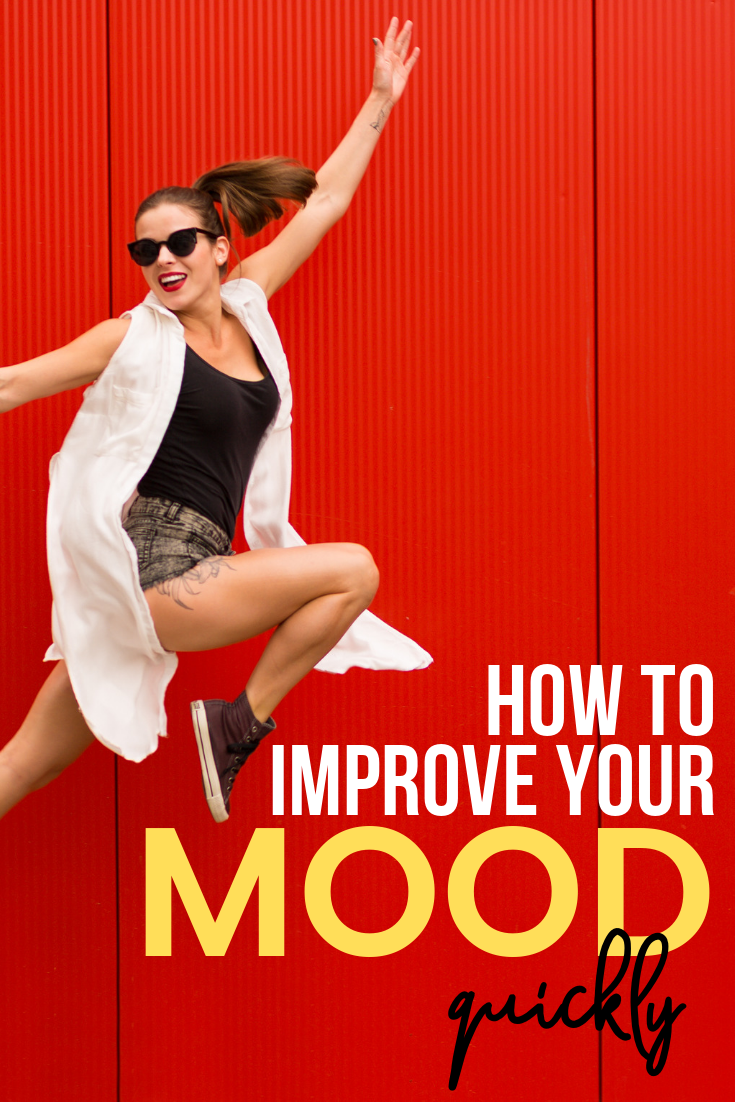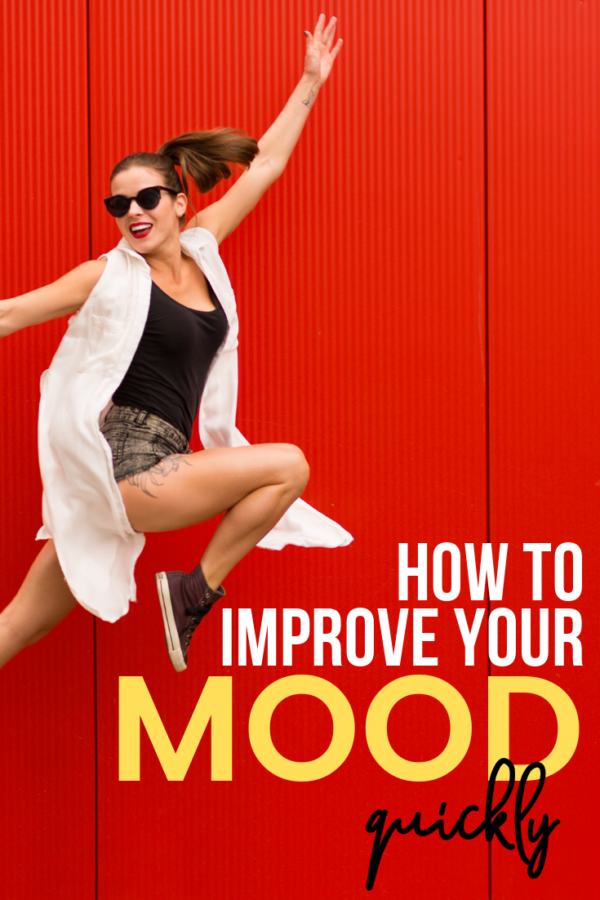 Feeling sad, down, and depressed is becoming more & more common. Sometimes it's a result of life events, work pressures, relationships, or money concerns. While other times, it simply comes down to a mood.
The positive thing is:
5 Quick Ways to Improve Your Mood
Everyone is allowed a bad day from time to time! If you do, however, want to cheer yourself up, there are a few quick ways to improve your mood.
1. Appreciate Your Surroundings
Slide your blinds open, open the window. Close your eyes and breathe in the fresh air. Let your lungs fill with it. Do this five or six times. Then, look at your surroundings and try to see the beauty of where you are.
Are there pretty flowers in the garden? An old tree? Kids playing and laughing on the street? Birds chirping? Take it all in and enjoy it.
Use this . technique as a form of meditation.
2. Put On A Happy Face
Smile. Look in the mirror and give yourself the biggest smile possible. Don't feel weird about it; it's just you and your mind. It may be difficult to force a smile at first but give it a go. It will help to think of things that make you happy.
3. Think Happy Thoughts
Think back to a moment in the past week, month, year or your life that made you genuinely happy. The thought alone ought to make you feel better and put a smile on your face.
4. Make Yourself Laugh
Read some funny memes or watch your favorite YouTube videos to improve your mood. Or, have a nice chat with someone who always makes you smile. This will truly brighten your day.
5. Go For A Walk
Go for a walk. Even ten or fifteen minutes walking in the fresh air has been proven to lift your spirits. Plus, it will get your blood pumping better and circulation going which is great for your health. A walk will clear your mind and you'll feel better when you get back home or to the office.
Still having trouble improving your mood? Try these Positive Thinking Exercises
If you have more time on your hands you can put on your favorite show to binge until you feel your mood lifting. Enjoy a small portion of your favorite snack food too.
Maintain a positive mood throughout the week by using these tips:
Meet up with a good friend for a chat or go out for dinner, being social and spending time with people we love is excellent for improving our mood and making us healthier. Or hit the gym.
A moderate amount of exercise most days of the week has a natural ability of stimulating endorphins production to make us feel happier.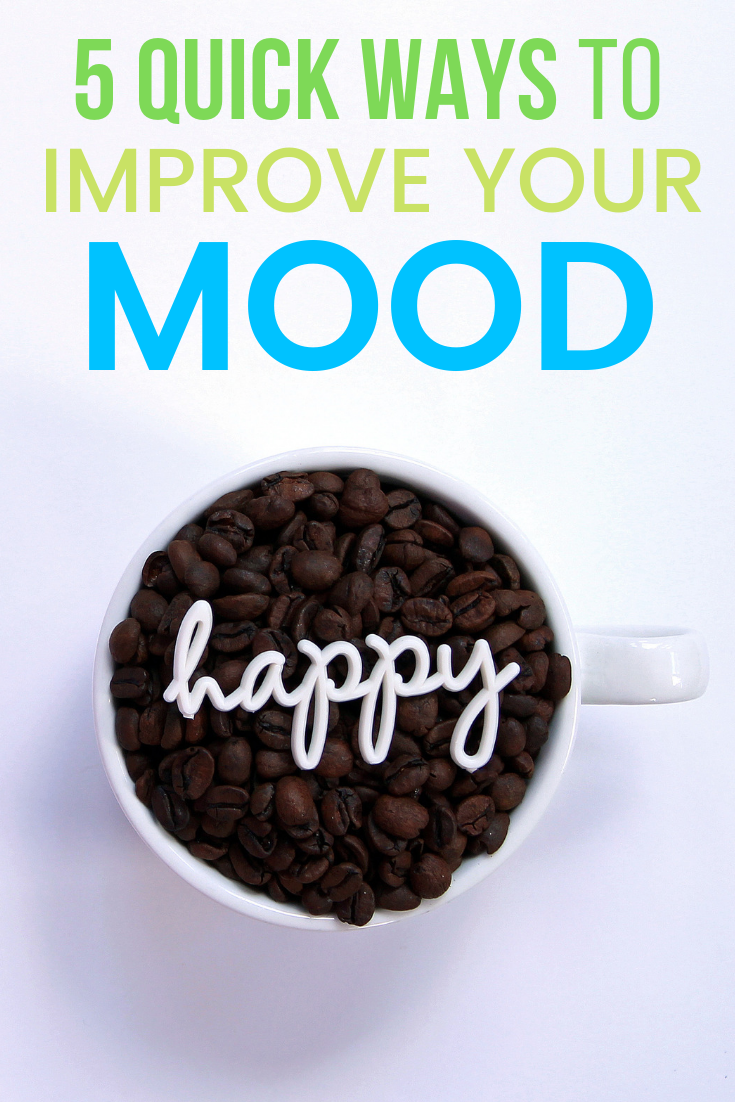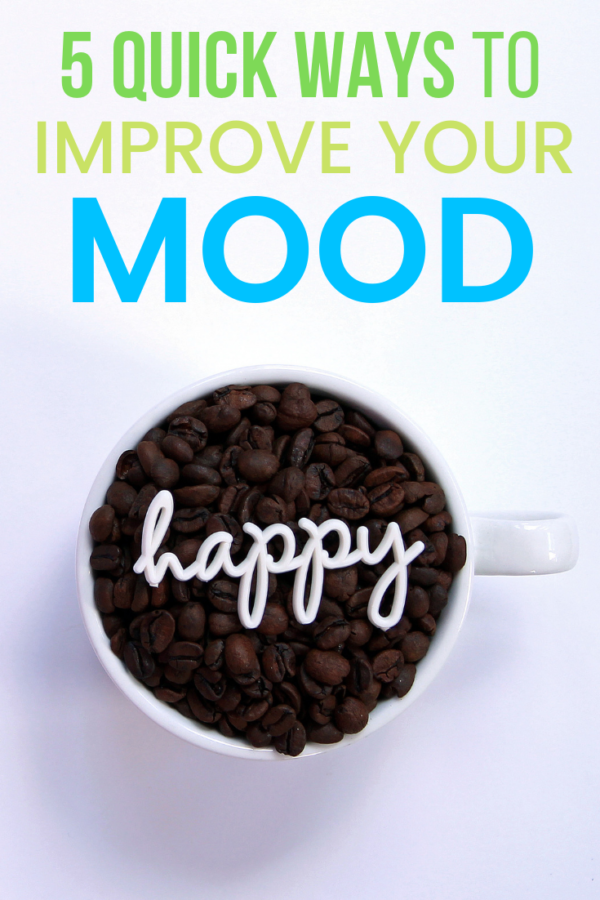 Using these quick ways to improve your mood you can turn bad mornings to great days! What other ideas do you have to cheer up quickly? Tell me in the comments below.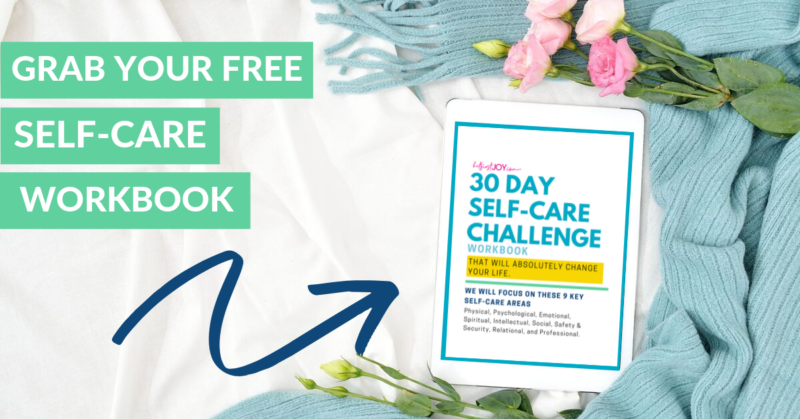 DISCLOSURE
As an Amazon Associate I earn from qualifying purchases. This post may contain affiliate links and/or promotional products, all opinions expressed are that of But First, Joy only. Read my full disclosure.