In this spoiler-free Thor: Ragnarok review, I'll discuss the strong female presence that has audiences questioning: Will there ever be an all female Marvel superhero movie? President of Marvel Studios, Kevin Feige and Thor: Ragnarok actress, Tessa Thompson, weigh in on the topic. This spoiler-free Thor: Ragnarok review was sponsored by Disney as part of the #ThorRagnarokEvent but my opinions are real.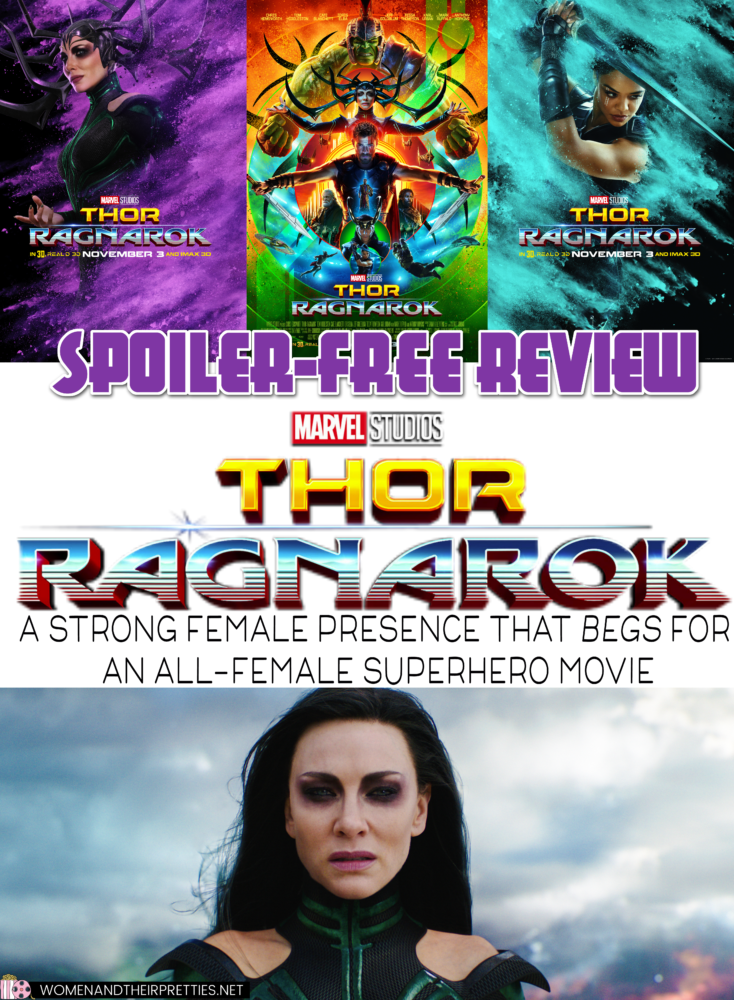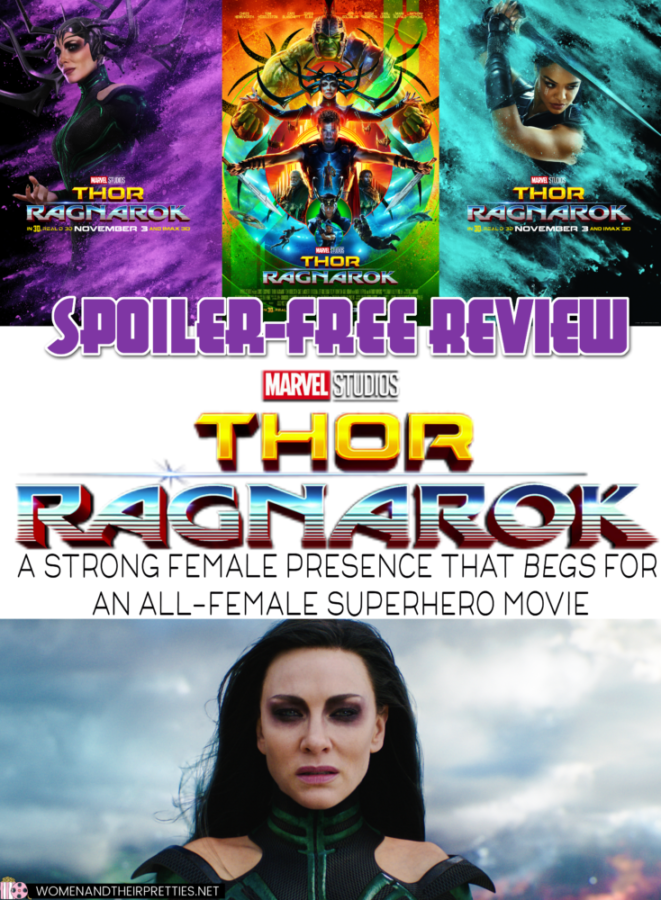 When I was growing up, strong lead female roles were on the rise – mostly in TV shows. I remember watching shows on Disney Channel like Kim Possible, That's So Raven, and Lizzie McGuire in the early 2000's and thinking, "Wow. They are just like me. I can be that too". Disney has always been inspirational to me, as a young girl and a woman. Now, we have Disney movies like Brave and Tangled, that show young girls that they can be strong, independent, and powerful all on their own. With that said, it was only a matter of time before Disney and Marvel teamed up to introduce women in strong, powerful roles such as those in Guardians of the Galaxy Vol. 2 and now in Marvel's newest release, Thor: Ragnarok.
Spoiler-free Thor: Ragnarok Review
Admittedly, I didn't walk into Thor: Ragnarok expecting to see much of a strong female presence. I've never read the comics, so when I prepare to watch a superhero movie, I predict it will be male dominant, which is typically the norm. Nonetheless, I was excited to be at the World Premiere. It was absolutely a dream come true! So, I sat back and lost myself in the Marvel Universe, like I always do.
This time, I walked away feeling a brand new sense of accomplishment. No, I didn't have anything to do with the creation of this hit movie, but I feel like speaking up for women's rights has lead to movies with strong female roles like these. I couldn't stop talking about these 3 ladies who left quite the impression on me. I even found myself whispering about how incredible their roles were during the film. Hela was so chilling at times that I got goosebumps.
Being a Marvel film lover and not a comic book reader, I didn't realize that Marvel Comics always carried a strong female presence. My friend over at Mama's Geeky confirmed that for me afterward:
As a young girl it was so inspirational. I really enjoyed reading about women who didn't need a guy to save them! – Tessa from MamasGeeky.com
Visit MamasGeeky.com for 4 Reasons why you should watch Thor: Ragnarok opening weekend.
Movies like these, make me excited to raise a child in a world where women are respected, encouraged, and praised. Just wait until you read my interviews with Thor: Ragnarok Director, Taika Waititi and actor Karl Urban. These are men who insist that women are given leading roles. Girl Power isn't just for girls anymore.
Hela (Cate Blanchett)
Pridefully, I watched as these powerful women made their presence known in the cinematic Marvel Universe! My jaw dropped as I watched Hela (as played by actress, Cate Blanchett) become my all-time favorite Marvel villain. She frigidly dominates the city of Asgard, leaving those in her wake terrified of what's to come.
There's something quite enchanting about her darkness. Don't ya think? Maybe it's her unrelenting drive to accomplish what she's set out to. It could even be that she's so alluring, that you can't help but to kinda be #TeamHela. Could this female Marvel villain turn on all to the dark side?
Valkyrie (Tessa Thompson)
Then, there's Valkyrie. Can you say total badass? She is what we want our girls to see on the big screen. Tessa Thompson, as Valkyrie, manhandles the biggest and the strongest, without breaking a nail or batting an eyelash. She's warrior and doesn't take any BS from anyone! That's the type of woman I love to see on screen. I don't mind a damsel in distress sometimes, but a strong woman is always triumphant.
From beginning until end, Valkyrie will have you cheering for more. She's the type of character that you can't help but to love. Her cunningness makes her slightly charming. I hope to see some Valkyrie costumes this year!
Topaz (Rachel House)
Oh, Topaz. You will love to hate her. She's witty, sarcastic, and just blunt with everything she says. Every single line was carefully written in a way that encourages her matter-of-a-fact personality. She has a great dislike for a certain someone and there's no denying it. She's definitely not passive aggressive and The Goldmaster calls her out for it a time or two.
We actually met the actress who plays Rachel House and she's nothing like Topaz. Rather than stern and emotionless, she's very soft-spoken and sweet. I'll be discussing our interview with her a bit later, so be on the look out for that.
And so, the question remains: Will there be an all female superhero movie in Marvel's future? 
I had the pleasure of attending the official Thor: Ragnarok Press Conference where Tessa Thompson and Kevin Feige discussed the possibility of an all-female superhero movie. We were happy to hear that a conversation actually took place between Tessa, other Marvel actresses, and Kevin about an all-girl movie. This is what we know, as of now:
Recently, I marched up with a couple other women that work in Marvel, to Kevin and we asked, 'What about a movie with some female superheroes – like, all of them?" – Tessa Thomposon
Kevin Feige describes the moment when all the women of Marvel tap on his shoulder as "pretty awesome" and then he gives us the answer we were looking for – kinda:
I said, yes.
So, umm. That was very quick and short. After his response and a few jokes about the possible Marvel female superhero alliance name "The Femengers", the subject was changed. Now, we're wondering. Is this actually going to happen? Well, in our own personal interview with Kevin Feige, the same question was asked and we got much more insight on his thought process!
I think we certainly have enough powerful characters to do that. When and how, I don't know.

I recently found myself in an undisclosed location. Somebody tapped on my shoulder and I turned around and there was Scarlet Johansson, Brie Larson, Karen Gillan, Tessa Thompson, Pom Klementieff, all saying, "hey, when are we going to do a movie". So that was pretty, that was pretty overwhelming. Zoe Saldana was also standing there.
Basically, yes – it is going to happen! Now, my only question is – would this kind of film call for a female director? That would be incredible!
Question: What are your thoughts on an all female superhero movie?
See Thor: Ragnarok in theater November 3rd
The newest Marvel movie to crash into the big screen this fall is is Thor: Ragnarok! In Marvel Studios' THOR: RAGNAROK, Thor is imprisoned on the other side of the universe without his mighty hammer and finds himself in a race against time to get back to Asgard to stop Ragnarok—the destruction of his homeworld and the end of Asgardian civilization—at the hands of an all-powerful new threat, the ruthless Hela. But first he must survive a deadly gladiatorial contest that pits him against his former ally and fellow Avenger—the Incredible Hulk! THOR: RAGNAROK is directed by Taika Waititi and returns Chris Hemsworth starring as Thor and Tom Hiddleston reprising his role as Loki. They are joined by Cate Blanchett, Idris Elba, Jeff Goldblum, Tessa Thompson and Karl Urban, with Mark Ruffalo and Anthony Hopkins.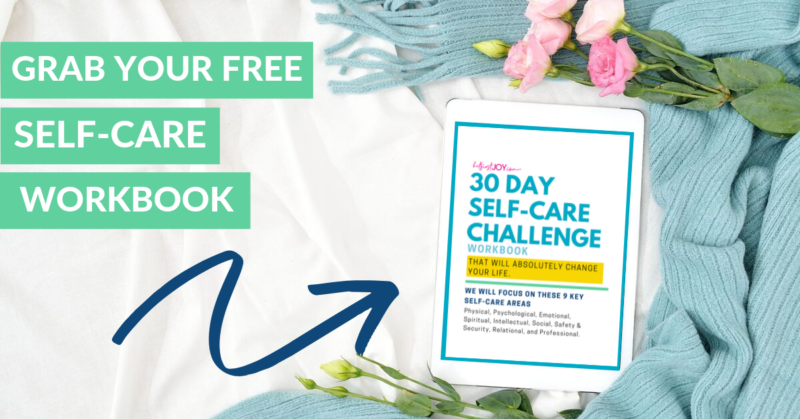 DISCLOSURE
As an Amazon Associate I earn from qualifying purchases. This post may contain affiliate links and/or promotional products, all opinions expressed are that of But First, Joy only. Read my full disclosure.