What do you want to know about the Thor: Ragnarok Premiere? I walked the red carpet and have all the insider details, pics, and more for you right here! This event was sponsored by Disney as part of the #ThorRagnarokEvent but my opinions are real.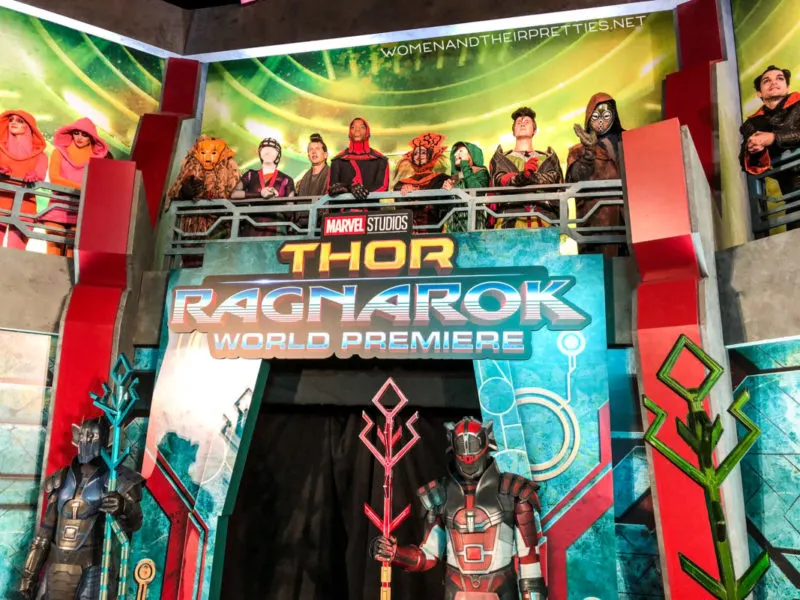 There's nothing like a Marvel red carpet premiere. You wouldn't believe the amount of random celebrities that show up at Marvel premieres. We're talking A-list celebrity appearances. We've even spotted TV hosts and reality stars on the Marvel red carpets. Celebrity spotting is my favorite part of walking the red carpet. You can check out my Guardians of the Galaxy Vol. 2 red carpet experience post to see who I spotted last time and yes – a few celebrity selfies were involved.
My Thor: Ragnarok premiere experience
The Thor: Ragnarok premiere took place at the El Capitan Theatre. This is the same theater that I saw The Jungle Book premiere at. This theatre isn't as huge as the Dolby Theatre, but it's classic. With balcony seating and a stage & screen that transports you back in time, it all feels very surreal. The best part is knowing that the stars of the film are sitting all around you. Some are literally sitting right behind you. It can be difficult to focus on the screen when Chris Hemsworth, Tom Hiddleston, and Mark Ruffalo are watching their masterpieces come to life right before their very eyes. For most actors, they see the final film for the first time at the actual premiere, so their sense of pride and excitement is even more intense than that of the fans.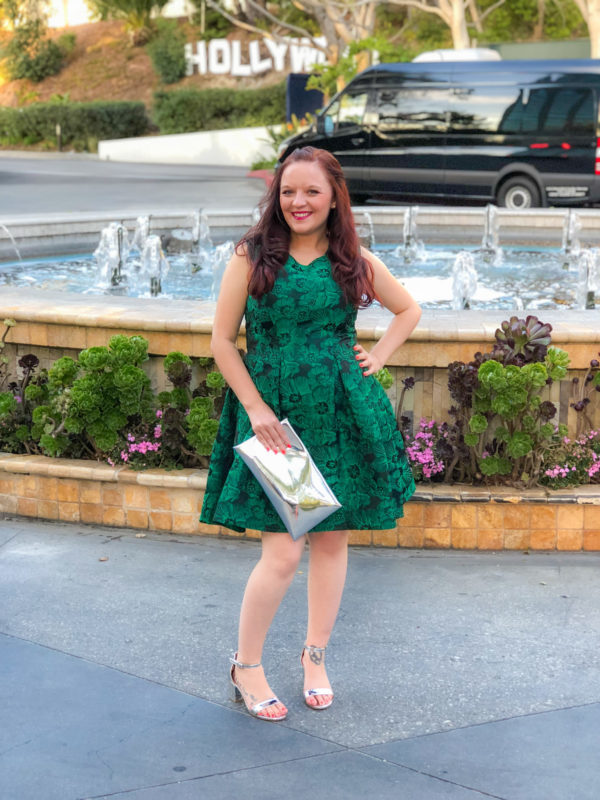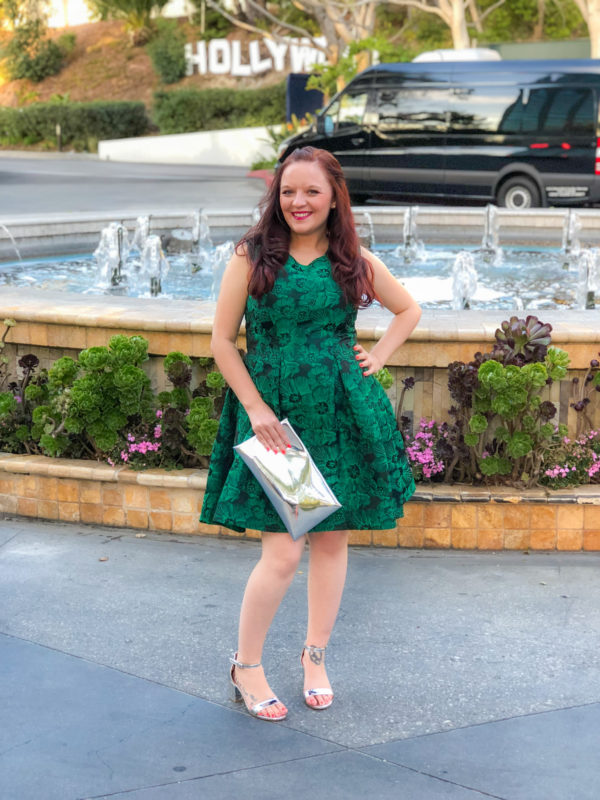 The Thor: Ragnarok red carpet was actually a red carpet this time (unlike the purple carpet at the Guardians of the Galaxy Vol. 2 event). The entire experience just flies by. You have celebrities being interviewed by the major press sites like E! News, you have fans trying to snap the best photos and get autographs, and then you have the normal press (like myself) who's kinda just there. We can't fangirl like we'd like to do because obviously professionalism is important. So we watch and wait for just the right moment to strike up a conversation or ask for a photo.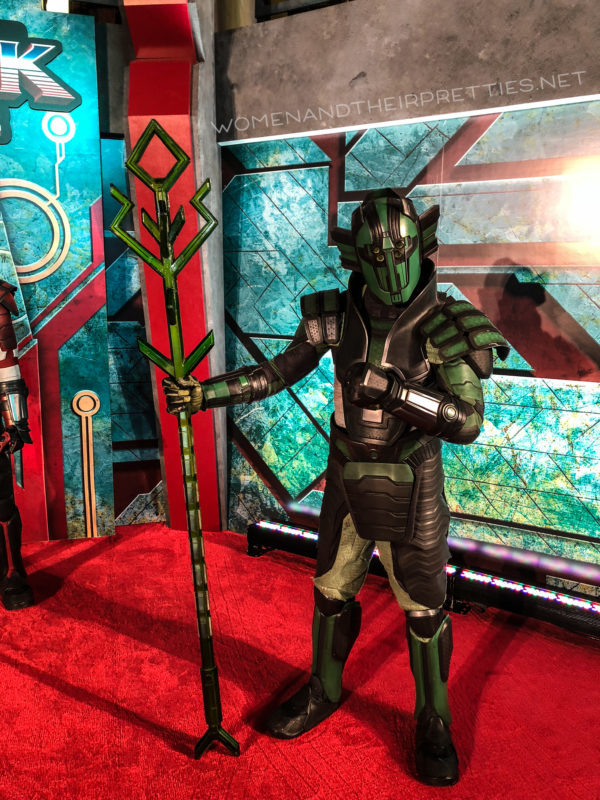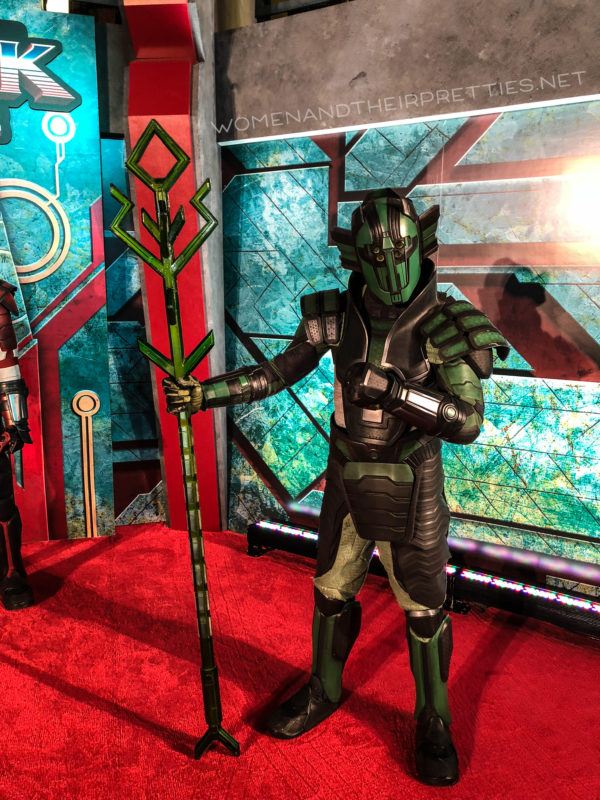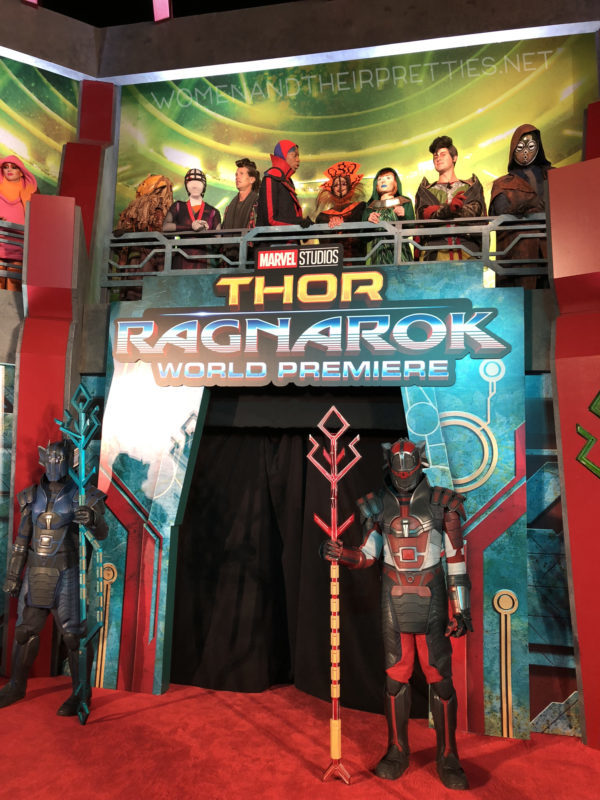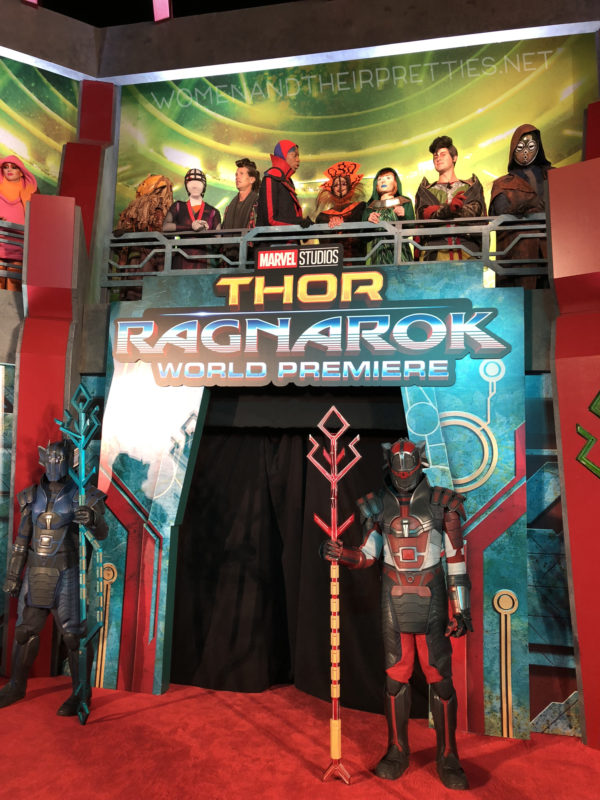 Which is exactly how we felt when we saw James Gunn, Director of Guardians 2, and Kevin Feige, President of Marvel Studios, on the red carpet this time!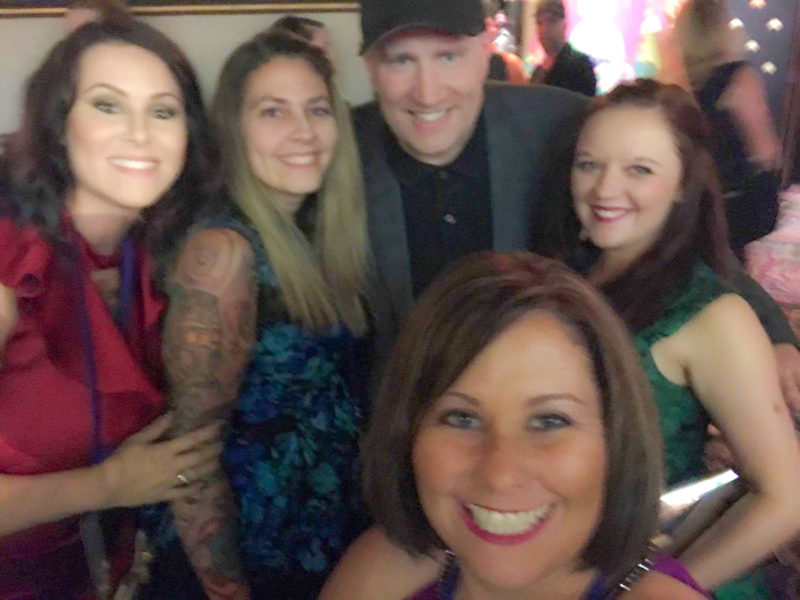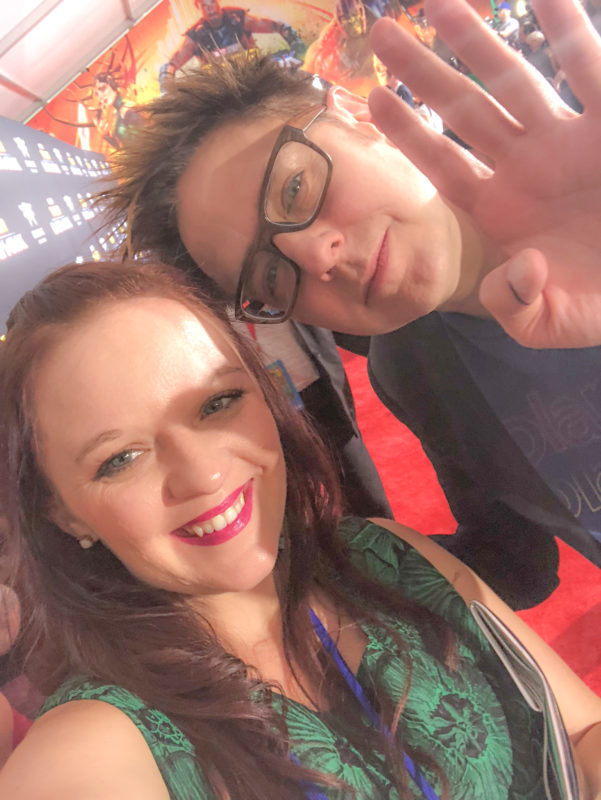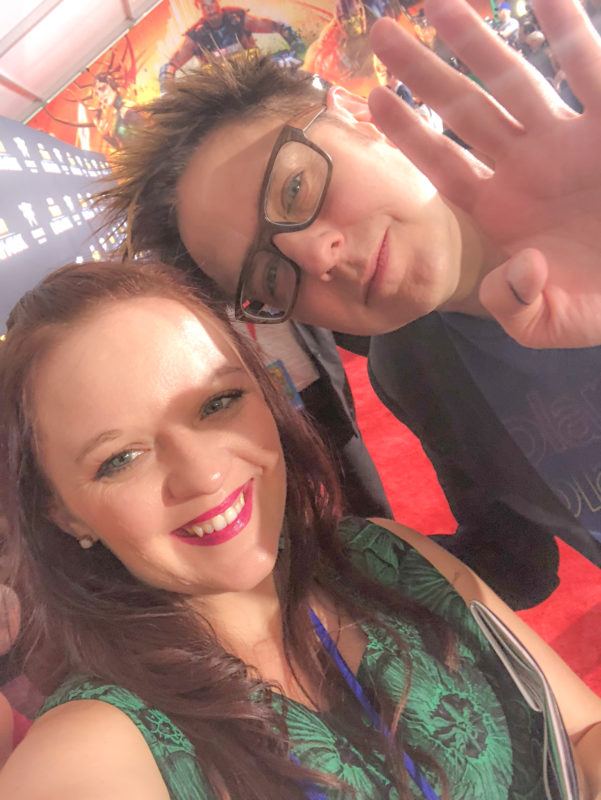 Inside we were screaming. On the outside we were playing it cool. Grinning from ear to ear, we felt like we'd accidentally stumbled upon a huge celebrity bash. But no, we were there for you guys – our readers. We were there because we earned our place in the media to tell you guys stories that maybe you don't get to experience first-hand.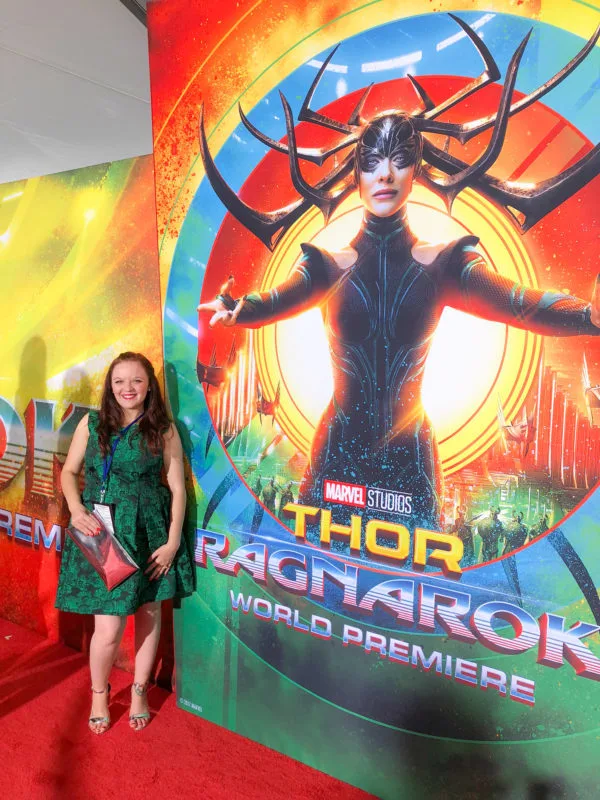 So, as for the actual movie premiere. I'll give you my Thor: Ragnarok review later, but for now – let me tell you about the experience. The press group that I'm with sat in the very front row of the theatre. I was personally front and center. I got an up close look at the actors as they walked onto the stage. Oh, and it's very important to mention that after leaving the stage, Tom Hiddleston high-fived me and Mark Ruffalo shook my hand. *Sigh* is this really my life?
After the film, I just so happened to see Miley Cyrus and Liam Hemsworth casually walking out of the theatre. I walked right next to Jon Favreau after the premiere. No big deal.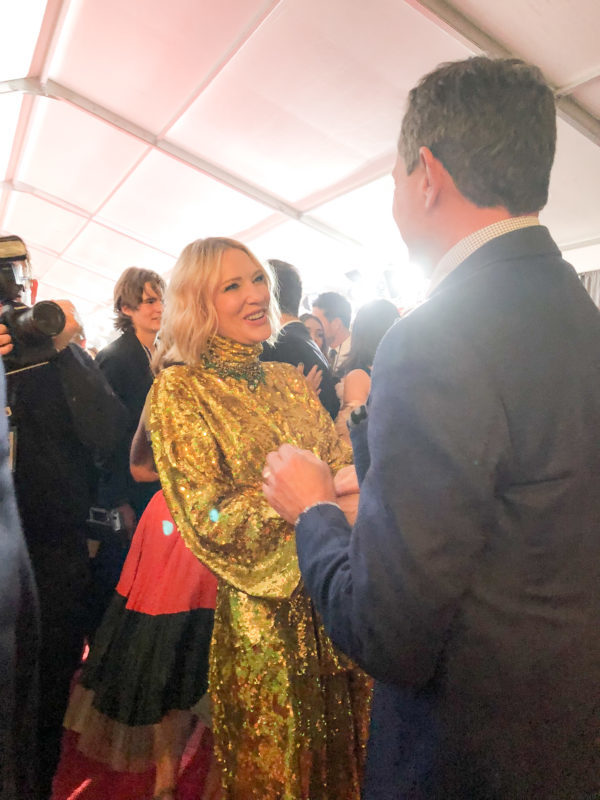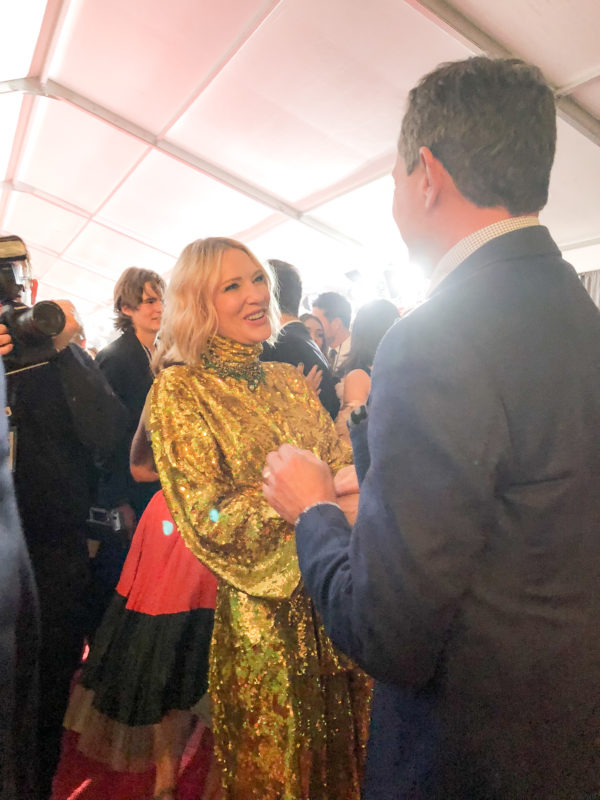 I will never get tired of red carpet events. It will never feel old to me and could never, ever be boring. This Thor: Ragnarok premiere will go down in the books as one of the best ever – especially since it will be my last one for awhile since Baby Santos is coming in March. You can read more about my pregnancy journey while you're here.
Thor: Ragnarok Event group
This is the group I had fun with for the Thor: Ragnarok Event!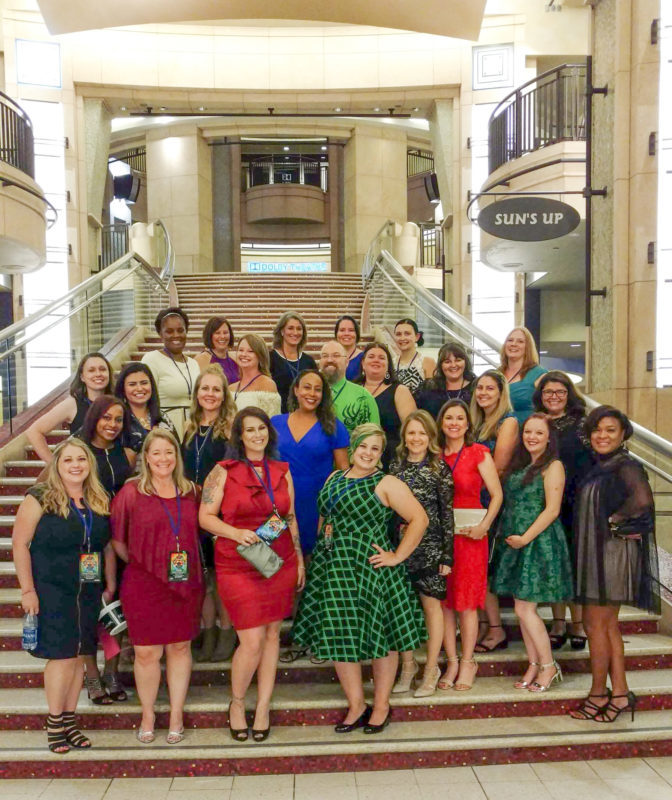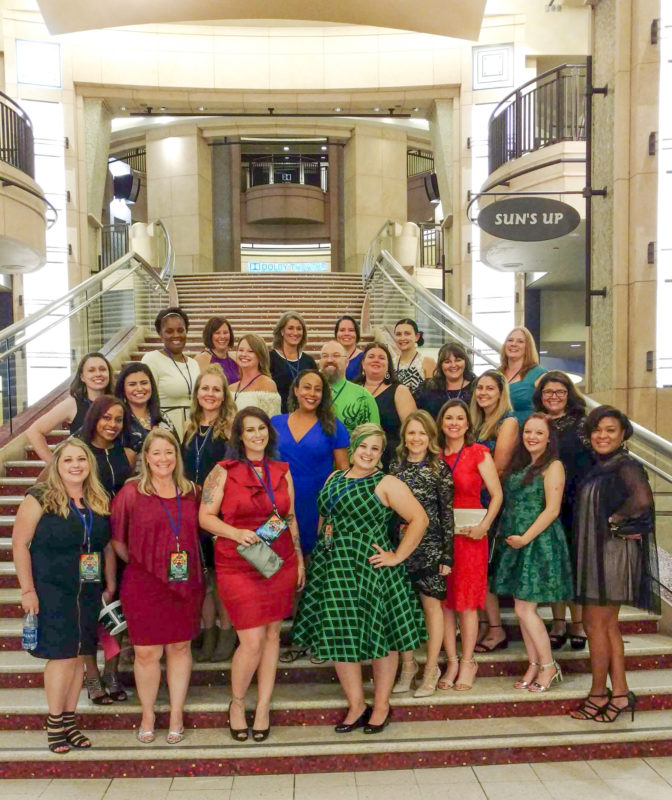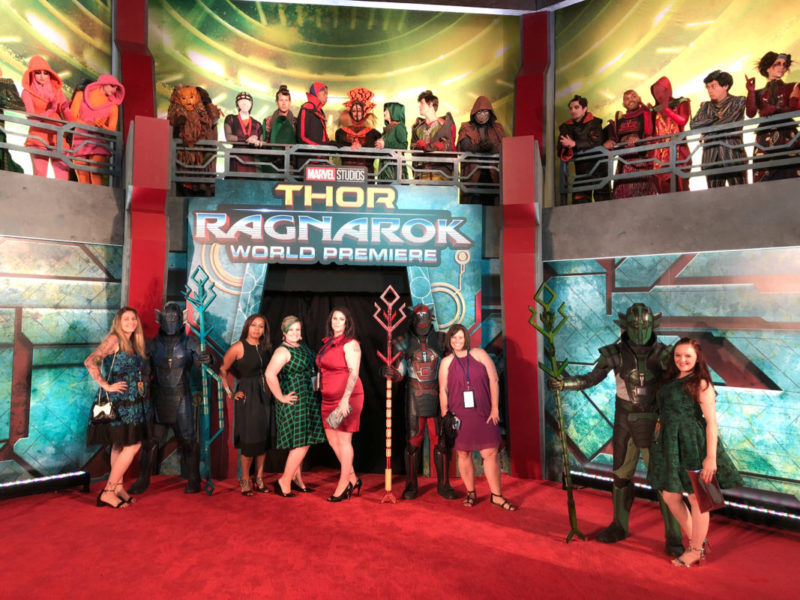 See Thor: Ragnarok in theater November 3rd
The newest Marvel movie to crash into the big screen this fall is is Thor: Ragnarok! In Marvel Studios' THOR: RAGNAROK, Thor is imprisoned on the other side of the universe without his mighty hammer and finds himself in a race against time to get back to Asgard to stop Ragnarok—the destruction of his homeworld and the end of Asgardian civilization—at the hands of an all-powerful new threat, the ruthless Hela. But first he must survive a deadly gladiatorial contest that pits him against his former ally and fellow Avenger—the Incredible Hulk! THOR: RAGNAROK is directed by Taika Waititi and returns Chris Hemsworth starring as Thor and Tom Hiddleston reprising his role as Loki. They are joined by Cate Blanchett, Idris Elba, Jeff Goldblum, Tessa Thompson and Karl Urban, with Mark Ruffalo and Anthony Hopkins.