I'm not a Pinterest Guru or an expert at Social Media Marketing. I'm just a regular blogger who happens to do very well on Pinterest. Sometimes, you don't need a professional. You just need a regular person who will use their personal experiences in success to help you succeed. I'm one who believes that we can all succeed and grow together! So, I'd love to help bring traffic to your blog by managing your Pinterest and Tailwind account!


Before I get into the details of my services, let's talk numbers. At over 500k monthly Pinterest viewers, I know that I'm not a big fish. I have friends with over a million monthly viewers who I aspire to be like someday. A big difference between them and I is that I've grabbed this traffic with my lifestyle blog content. I rarely post DIYs, crafts, or recipes — which are favorites on Pinterest. These monthly viewers are visiting my blog to read my crazy motherhood stories, Disney adventures, and entertainment recommendations. Contrary to popular belief, you don't have to be a home chef, crafter, graphic designer, or photographer to succeed on Pinterest. You just have to write compelling stories. With the right strategies and tools, you can get your passion posts seen by thousands. That's where I'd love to help you!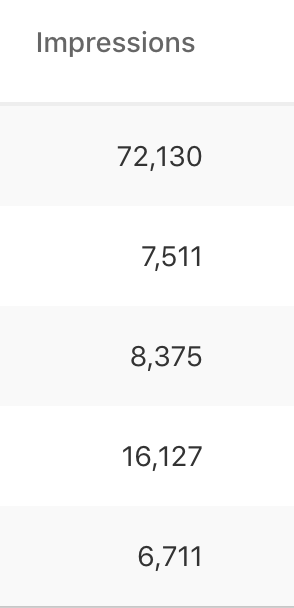 MY SERVICES: Tailwind and Pinterest Management with Custom Pin Design.
If you don't already have a Tailwind account, I can set one up for you for an additional fee. I highly recommend you signing up for the Tailwind Plus account ($15 monthly), which allows you to schedule 400 pins a month and the Tribes Max PowerUp ($15 monthly), which allows you to join unlimited tribes. I use both of those and my monthly views have nearly tripled since beginning. Use one of my links above for a $15 credit!

Tailwind & Pinterest Management
After you're all signed up for Tailwind, I'll join as a collaborator and completely take control of your account. It's recommended that you pin between 15-30 pins per day — of content other than yours. I'll do that for you. I'll also join you in tribes that are thriving and engaging, so your content gets pinned and seen often. I can't promise traffic but I can promise you'll see an increase in attention on your Pinterest profile, which in my experience, translates to traffic often! It's important to note that I've had two pins go semi-viral since I began using Tailwind on a regular basis. I'm talking hundreds to thousands of blog views per day on my posts.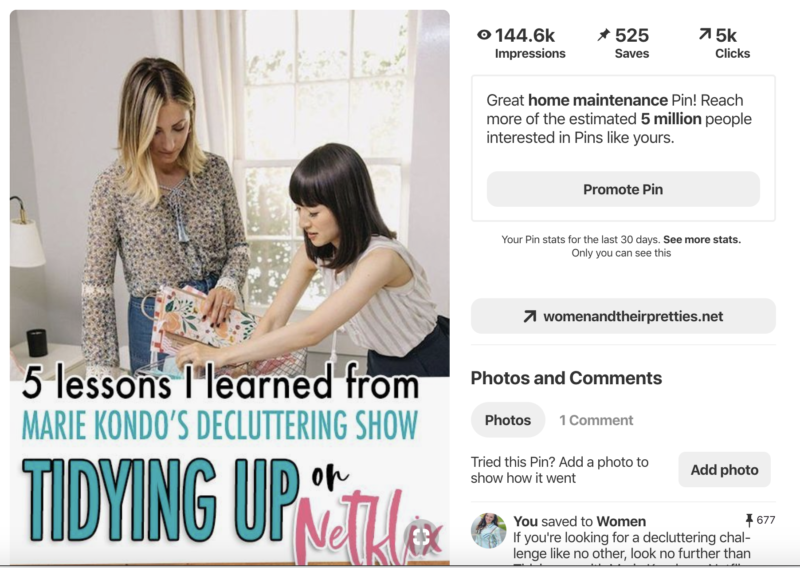 This could be your posts. I know it can. If you're even reading this it's because you take your blog seriously and your passion for creating content is what people want to read! Using my knowledge, personal experience, and graphic design – I'll help Pinterest become your #1 social referral site!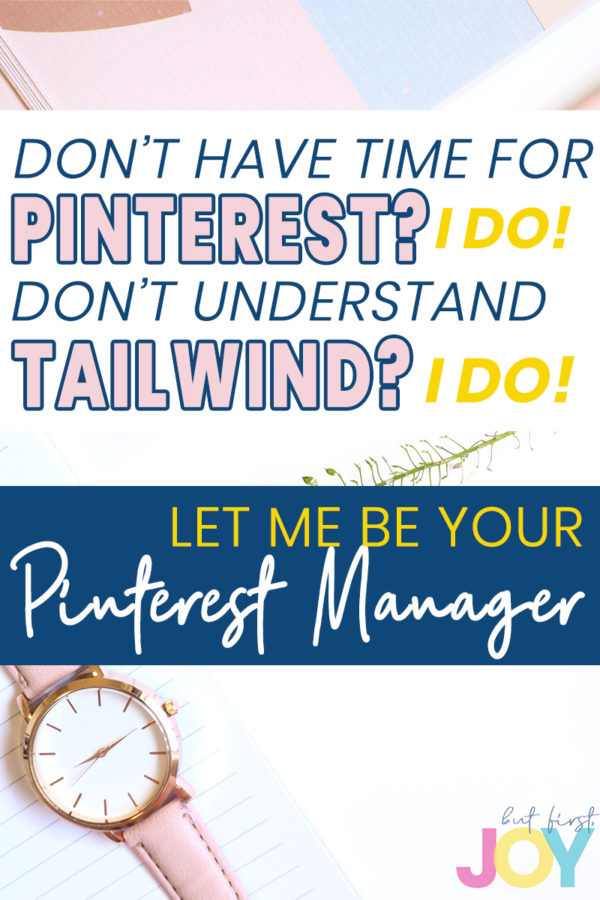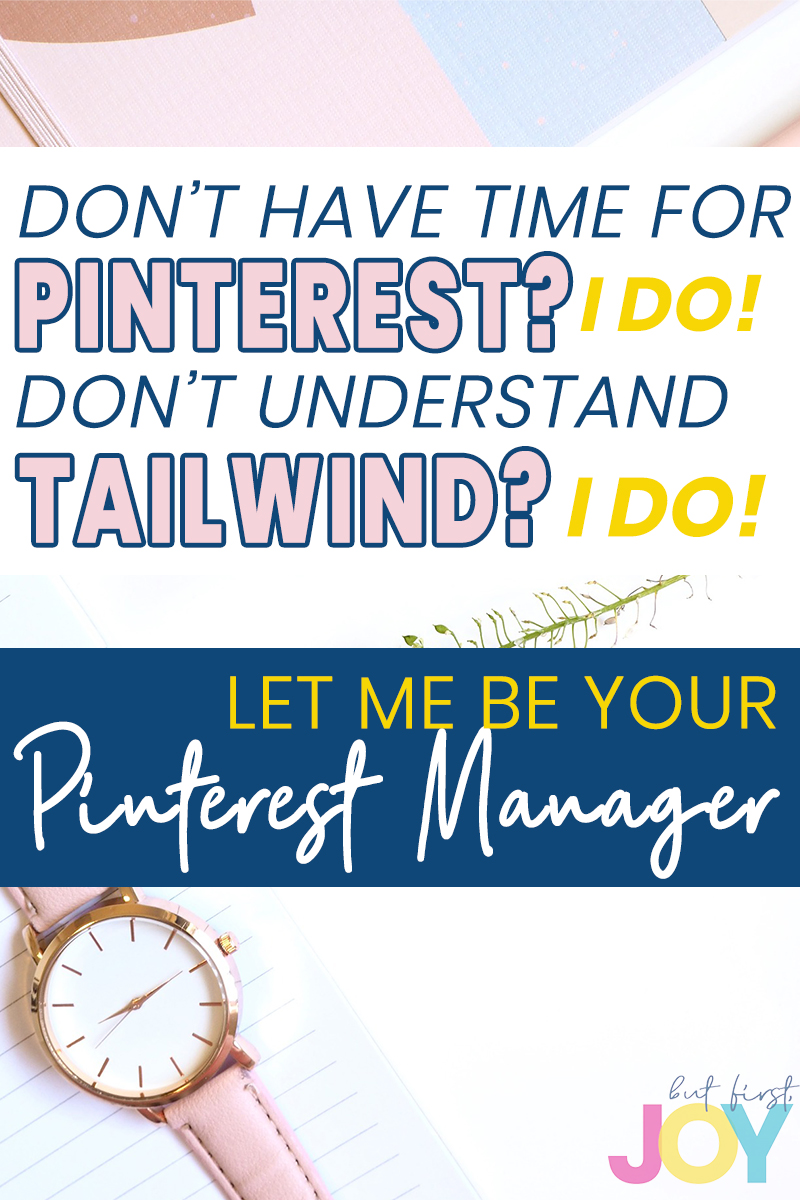 Custom Graphic Design
As previously mentioned, I'm not a graphic designer but I love to design pins. I know this is something many bloggers dread. Not me. It's the easiest part of the entire content creation process for me. Using Photoshop, I'll create custom pins for a limited number of your posts (of your choice) each month.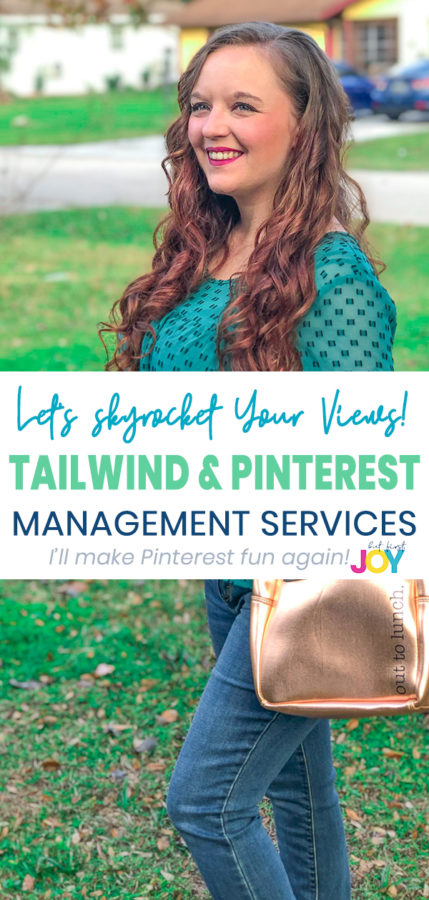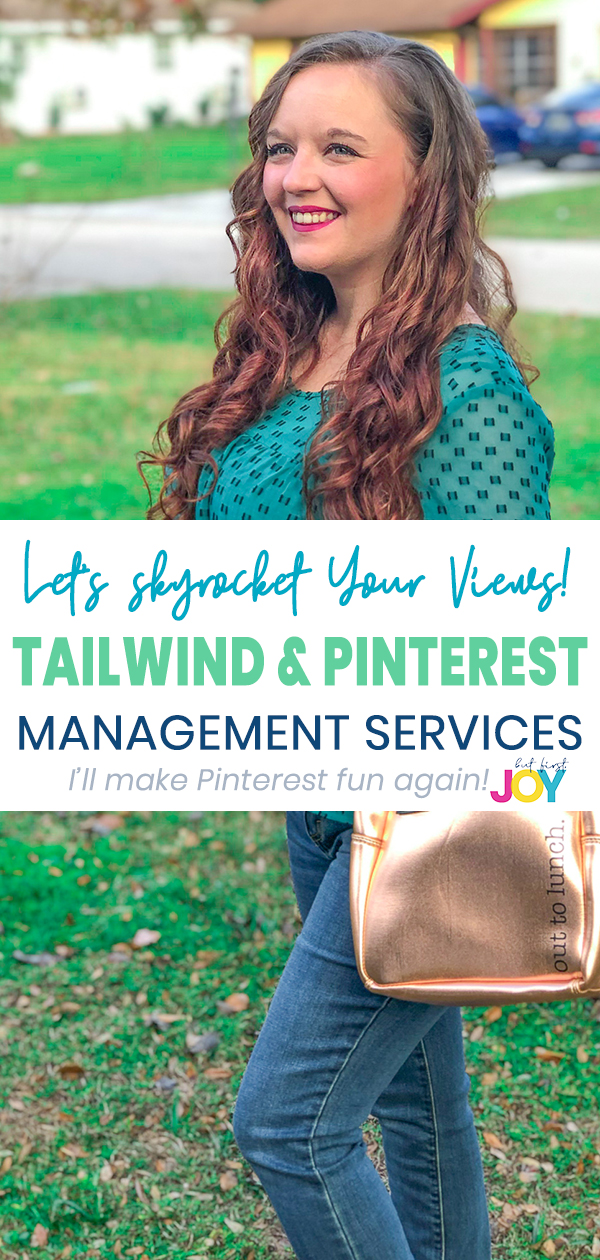 These can be new, upcoming, or old posts. Pins will be customized for your blog but will be optimized for Pinterest using optimal sizing, strategic placement, and clever phrasing. Your pins will be very much like mine but with a color palette and font choices that fit with your blog.

I am so excited to help you succeed on Pinterest! Below are the packages I offer. Please choose the one that best suits you and fill out the form below. I'll begin working for you within 24 hours of payment and confirmation.
$125 MONTHLY or $1000 FOR 12 MONTHS
FOR TAILWIND USERS ONLY
This package is for bloggers who are already using Tailwind and have a Pinterest account. If you don't have the paid Tailwind services mentioned above, then I will be a bit limited but will work with what we've got!
MY SCHEDULE: I dedicate 1+ hour(s) at the start of your service to get your account current, organized, and up-to-date. Monday, Wednesday, Friday, and Sunday are my work days where I spend 15 minutes per day live-pinning and scheduling to & from accounts for you!
The Full Tailwind/Pinterest Management Package includes the following:
20+ Scheduled Pins Per Day (from other bloggers on Tailwind) for the next 30 days.
BONUS (FREEBIE): 4 Custom Pins for blog posts of your choice – it can be new, upcoming, or old blog posts. All I need is photos and a post title. I will add a compelling caption with keywords for SEO.
20 pins from old blog posts of your choice uploaded into Tailwind, scheduled, and placed into the appropriate Tribes.
Real-time Google sheet with pinned blog posts, progress, etc.
Weekly pinning directly from your blog on your new posts!
$250 FOR THE FIRST MONTH and $125 for each additional month.
This package is for bloggers who are already aren't active, or are new, on Pinterest or Tailwind.
The BEGINNER Tailwind/Pinterest Management Package includes the following:
I'll create a Tailwind and/or Pinterest account for you.
I'll clean up your Pinterest boards and create new ones that fit within your niche.
I'll add descriptions to all your Pinterest boards using SEO keywords.
4 Bonus Pins to get your account going!
1 on 1 10-minute consultation via Facebook Messenger where I give you tips for Pinterest success, teach you how to pin successfully, and answer all of your questions!
Plus, everything included in the FULL Tailwind Package above.
4 additional basic, custom Pinterest graphics per month – $40 or buy my other packages here
Pinterest account cleanup (as shown in the BEGINNER package) – $50 (one-time fee)
Need Pinterest Design services – Sign Up Here
Want a customized package just for you? joyce@butfirstjoy.com
Please fill out this Google form and I'll invoice you within 24 hours!
Are you looking for help with YouTube? Check out Mama's Geeky's YouTube Success course!
DISCLOSURE
This post may contain affiliate links and/or promotional products, all opinions expressed are that of But First, Joy only. Read my full disclosure.