This event was hosted by Disney. All travel & accommodations were provided by Disney.
It has never taken much for my ears to perk up when I hear someone mention Star Wars. My mind usually wanders to a galaxy far, far away; to nostalgic family memories that make my heart flutter. I've always held tightly to the memories of my stepfather binge-watching Star Wars because that's when we really bonded as a family. I never thought I'd feel excitement like that again… until I got the invite of a lifetime.
I've worked with Disney on on quite a few magical events. I've interviewed legendary directors and iconic actors. I've even walked the red carpet. I never thought those epic feats could be trumped – until I was invited to attend the Rogue One event. This wasn't just an average Q&A press junket – not at all. Along with the Rogue One press junket, I was invited to a Skywalker Ranch visit and a Lucasfilm tour. This is literally what Star Wars fans dream of and it's my life! I still can't fully comprehend everything that I experienced in this whirlwind of a weekend, but I have to tell you about the best moments from my Skywalker Ranch visit and Lucasfilm Tour.

Skywalker Ranch Visit
After traveling down dark winding roads, 24 incredible bloggers and I finally made our way to Skywalker Ranch. I must say, it felt like the longest car ride ever. We finally pulled up at the most beautiful location (as beautiful as it can be on a cold, pitch black December night). We were immediately greeted by a crew handing out bags to seal our cellphones while we screened 28 minutes of Rogue One footage. Then, we were led into "The Stag" theater, better known as George Lucas's home theater. We literally sat right in the theater George Lucas sat many, many times to screen his own films.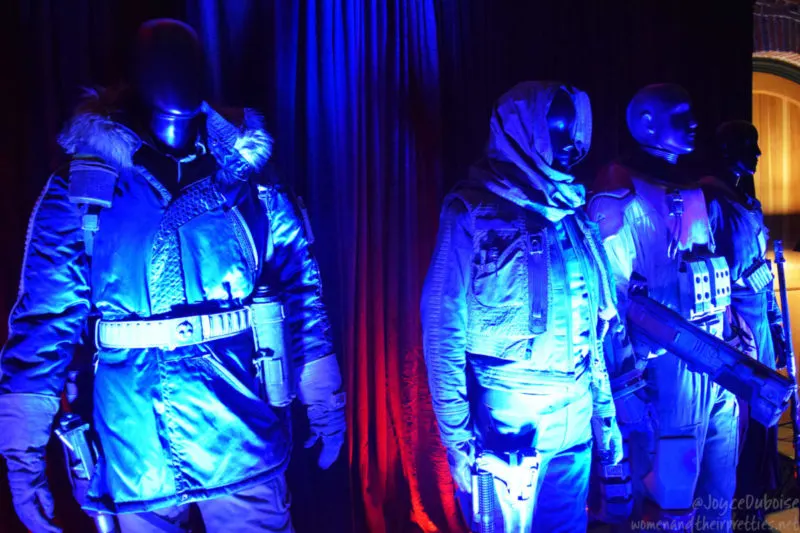 After watching the mind-blowing footage, we had a nice little reception in the Skywalker Ranch Technical Building. There were Rogue One inspired drinks, finger foods, walking and talking Stormtroopers, and Rogue One costumes on display.
Check out my video above for a quick tour of the Skywalker Ranch Technical Building!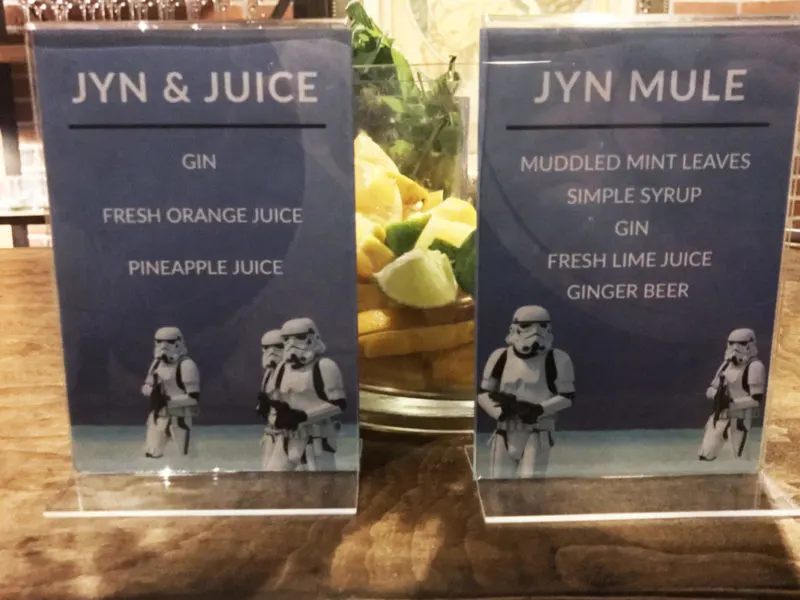 We mingled with one another, shot some fun Facebook live videos, and took photos with the Stormtroopers as we waited to jump in a van to head to the Skywalker Ranch General Store.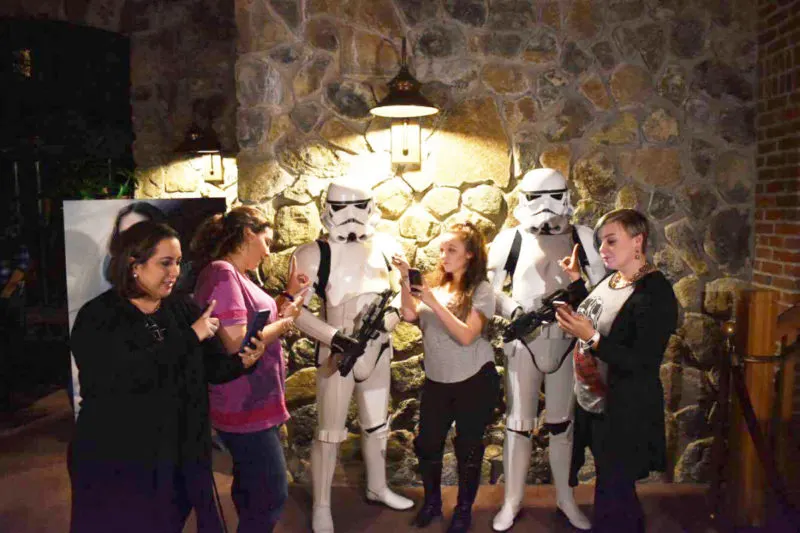 They opened the store specifically for the press that was there that evening and it's a good thing that they did because I got some pretty nice Skywalker Ranch swag.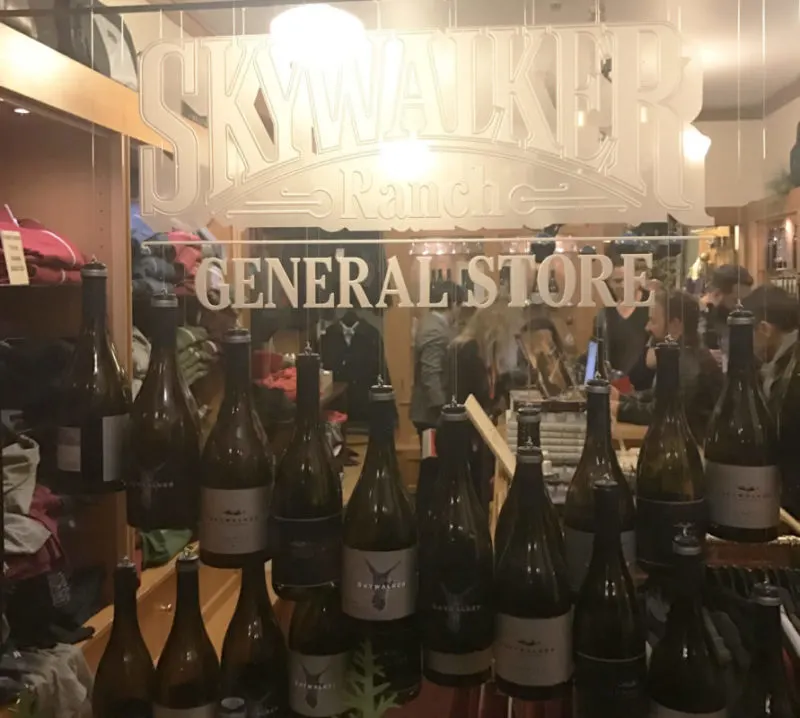 The real highlight of this quick little ride to the store was passing by George Lucas's ranch house! It was beautifully lit and decorated for Christmas. Before you ask – No, he wasn't home (insert whimpers here).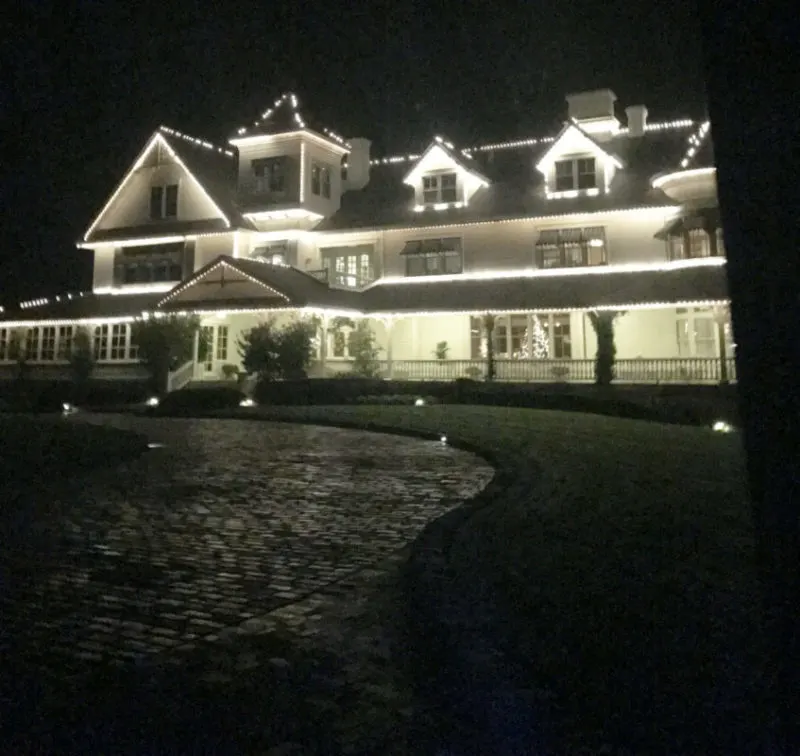 We left after a couple hours at Skywalker Ranch. I think we were all very much running on adrenaline because the bus ride home was entirely too quiet. I think we all had to wind down and mentally prepare for the next morning at Lucasfilm HQ!

Lucasfilm HQ Tour
Bright and early the next morning, we hopped on a bus headed for Lucasfilm HQ. We jumped out of the bus and our attention was immediately caught by epic Rogue One car.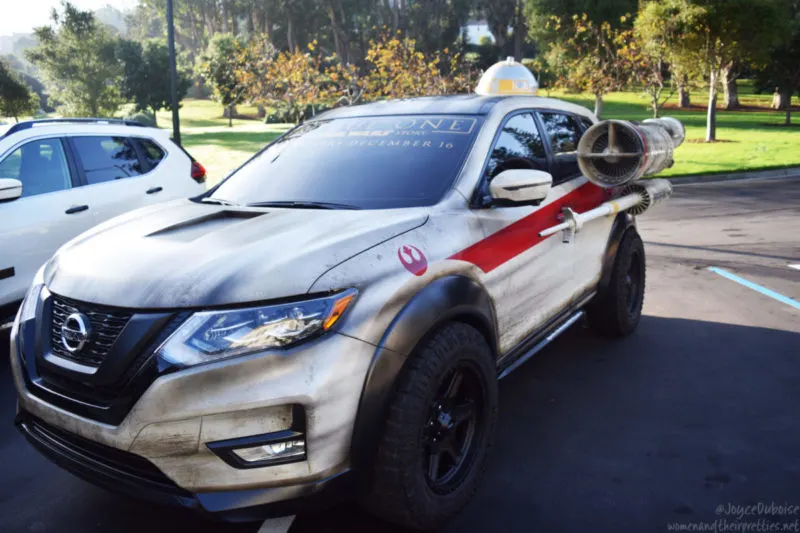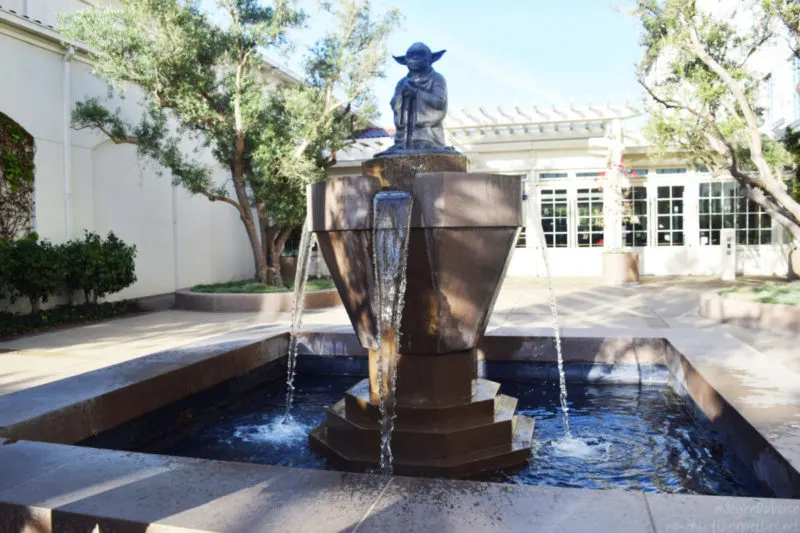 Then, there it was! The Yoda Fountain! It's real, guys! We finally entered into Lucasfilm HQ where we picked up our badges and began our day. I was so excited for the festive Decor!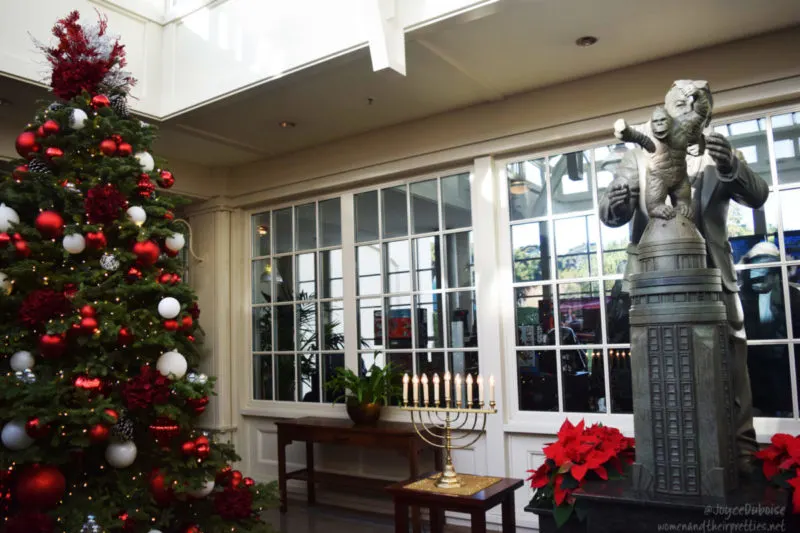 I took a few photos with Boba Fett and Darth Vader.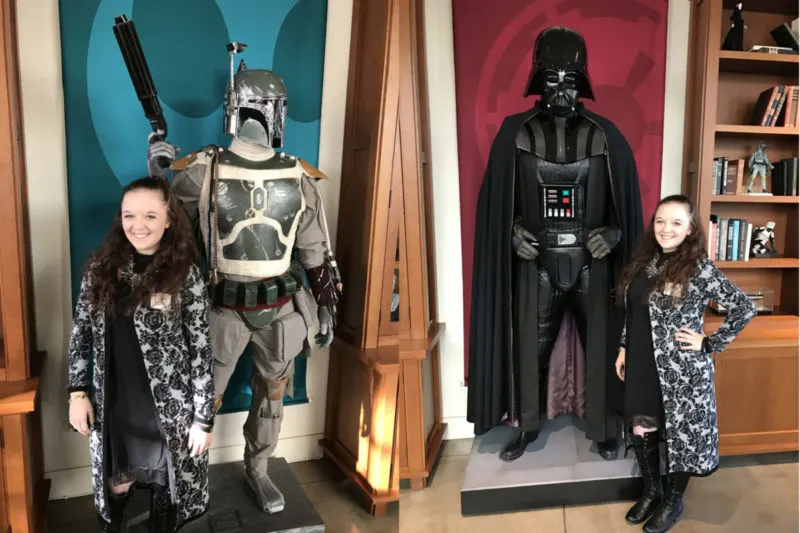 And of course, I apent awhile admiring the Lucasfilm bookshelves and the Rogue one merchandise.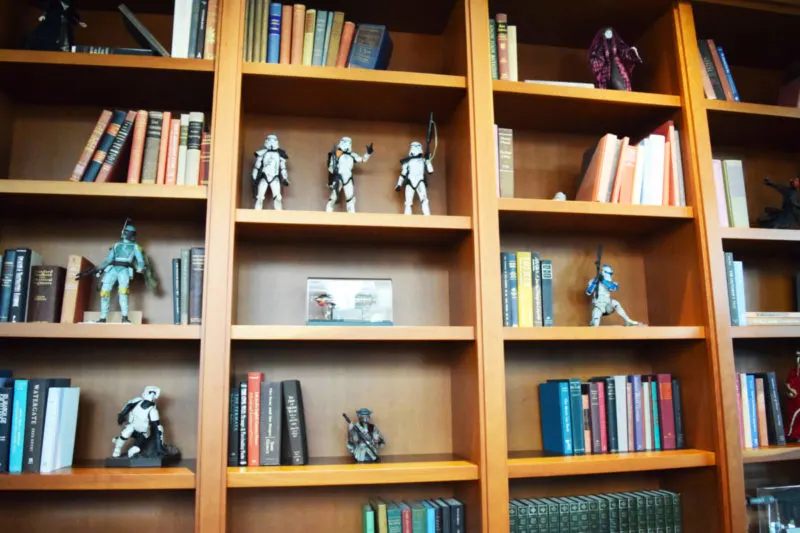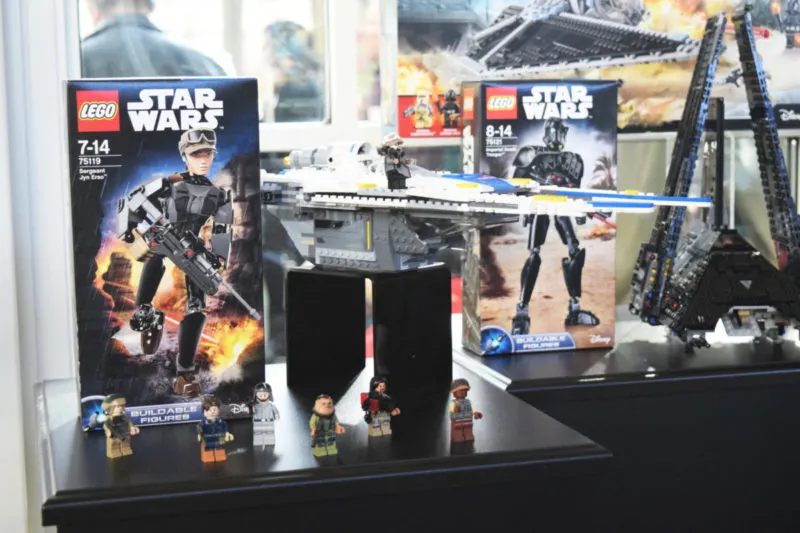 After the actual Rogue One interviews, we went a guided tour through Lucasfilm HQ. We walked past beautiful replicas of movie props and posters of some of the most iconic movies that have been filmed there.
We even got a sneak peek at what takes place in the Motion Capture Room!
Oh, and we shopped at the Lucasfilm Gift Shop. I may or may not have bought so much that I had to check a bag. I also may or may not have been shopping with one of my favorite actors from Rogue One.
Rogue One: A Star Wars Story hits theaters 12/16/16
From Lucasfilm comes the first of the Star Wars standalone films, "Rogue One: A Star Wars Story," an all-new epic adventure. In a time of conflict, a group of unlikely heroes band together on a mission to steal the plans to the Death Star, the Empire's ultimate weapon of destruction. This key event in the Star Wars timeline brings together ordinary people who choose to do extraordinary things, and in doing so, become part of something greater than themselves.