Looking for something to do in 2018 that will actually be worth something later on? Here are 18 things that will truly change your life. You don't have to spend money or go on wild adventures (unless you really want to). You can do these things NOW.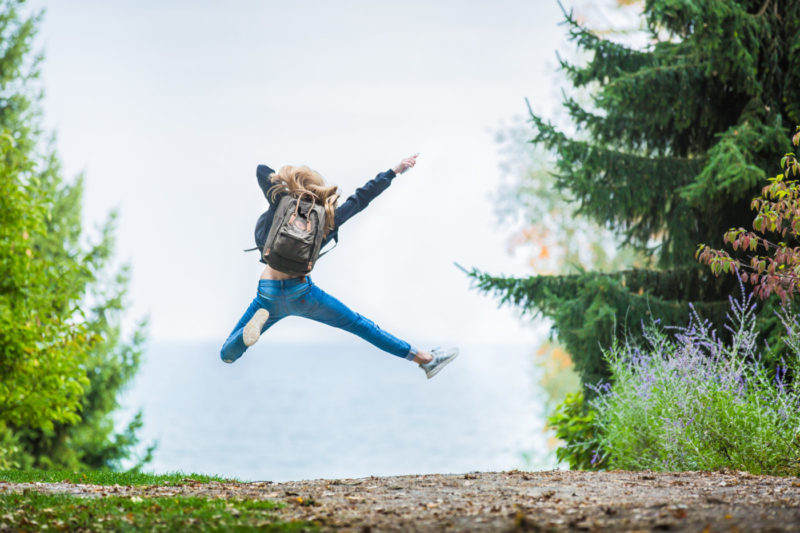 We all promise to change in the new year, but we don't always make changes that will better our lives later on. Sometimes we lose a few pounds, only to gain it back later. Maybe we promise to make more make more money, only to spend it on unnecessary things. If you're sick of setting the same goals or you're just looking for new things to do in 2018, then you might as well dedicate your time to things that will change your life.
18 Things to Do in 2018 that will change your life 
1. Break a habit.
Stop smoking. Stop procrastinating. Stop gossiping. Recognize your bad habit and make it your goal to stop doing it. All it takes is one bad habit at a time. I promise you'll look back on this year and see a new & improved person.
2. Declutter.
Decluttering your living space can make a world of a difference and improve your overall mental well-being.
3. Start a tradition.
You can start a tradition alone, with your family, or even with your girlfriends. Traditions will give you something to plan for and look forward to each year. These are the type of memories worth holding onto forever.
4. Get rid of toxic relationships.
Every year I have a goal of getting rid of toxic relationships. It's so easy to find ourselves getting back into the same patterns with old friends or getting too comfortable with the wrong people. It's time to take control of our lives and that means only accepting the best of the best. Because honestly, do you deserve any less?
5. Travel somewhere new.
Traveling has fully and completely changed my life. Whether I take a vacation to a new state/country or I adventure on a day trip to a local place that I've never visited before. There's something so special about visiting new places, trying new foods, and immersing yourselves into different cultures. It changes your entire point of view. Feeding your wanderlust doesn't mean spending all your money – remember that before making an excuse.
6. Accomplish a goal.
If you need a new spark of creativity or motivation to really get something done – accomplish a goal that you've been putting off for awhile. This doesn't have to be a major weight loss goal or a career goal. It can be something as simple as framing those photos you printed a few months ago. One little spark can create a fire that will burn within you forever.
7. Any Random Acts of Kindness.
Do something kind for someone. Send a "just because" card to someone you love. Buy a meal for the homeless. Do something completely selfless that will make someone's day. You'll be surprised at how a simple act of kindness can change your life and someone else's!
8. Begin a new beauty routine.
Oh ladies, a beauty routine can change your life in SO many ways. Something as simple as adding a new moisturizer to your daily routine can make a dramatic impact on your self-confidence, which will make a difference in your life.
9. Compliment yourself daily.
This is something I will be doing this year. Right now, my self confidence is really great. I am loving my baby bump! I just know that my post-baby body is going to be hard to get used to and maybe even hard to love. I will need a confidence boost and the only way I can really love myself, is to hear those compliments from me!
10. Make an investment.
Making an investment means making a commitment. The thought of investing can be very daunting but it doesn't have to be. Sometimes it means investing in yourself by doing the things that you love. If you're at the right point in your life to invest in something big, like a house, office space, or stock – then go for it! It seems scary but it can give you a sense of security that you've never experienced before. You can even invest in something smaller, like a course you've always wanted to take.
11. Cut 1 bad thing out of your diet.
Sugar. Caffeine. Carbs. Pick your poison and cut it out!
12. Start a reading challenge.
I still remember every single book I've ever read. Reading can teach you, motivate you, relax you, and give you something to talk about! Set a reading goal and stick to it!
13. Volunteer.
Change someone's life, change your life. It's not complicated. It just takes a little time and a lot of selflessness.
14. Face a Fear.
Sometimes facing a fear will get rid of that fear. Either way, you'll be proud of yourself and you'll get t see how incredibly strong (and brave) you really are!
15. Do something you've never done before.
Go somewhere new. Be adventurous. Take a leap. Do something you've never even considered doing before. Maybe right now, you're wondering what that could possibly be? Just wait for it. The opportunity will come to you – take it!
16. Make someone else's wish come true.
I'll never forget the things I've done to surprise people. I've taken my mom to places that she never even dreamed of because she felt it was unattainable. Doing things for others just because you can, will change you. It will start a chain reaction within you. And as much as you aren't supposed to do things for people that benefit you, I can't say that it wont. You will greatly benefit from this – you'll feel good about yourself and that's okay!
17. Run for Charity.
I've attended a few charity events in the past few years. Nothing makes me feel more emotional and connected to the world than running for charity. It's a feeling I can't fully describe to you. You'll not only feel a great sense of accomplishment after completely a run, but you'll feel like you've contributed something beautiful to the world. If you're in Florida and want to attend a run for Charity, visit Give Kids The World, an organization that makes "wishes" come true for sick children and their families.
18. Forgive someone.
You've heard it a million times before, but it's true: forgiveness is for you! Trust me, I've been there before. I've forgiven someone that hurt me the most and a weight was completely lifted. It wasn't easy. It took me a really long time and it meant letting go of years filled with hurt, hate, and pain. But, I did it and it completely changed my life.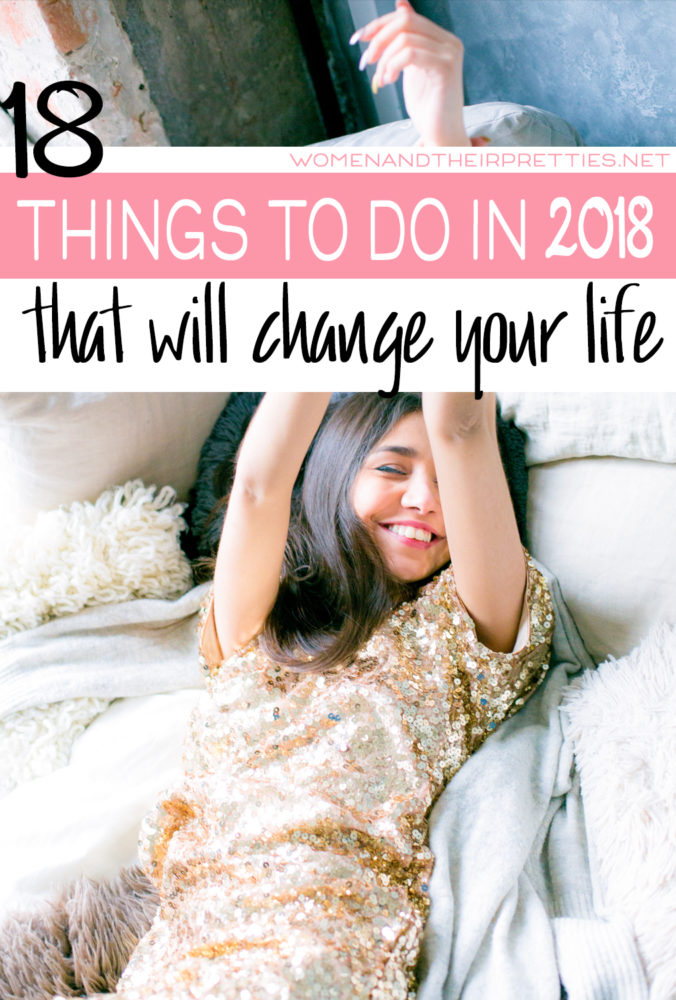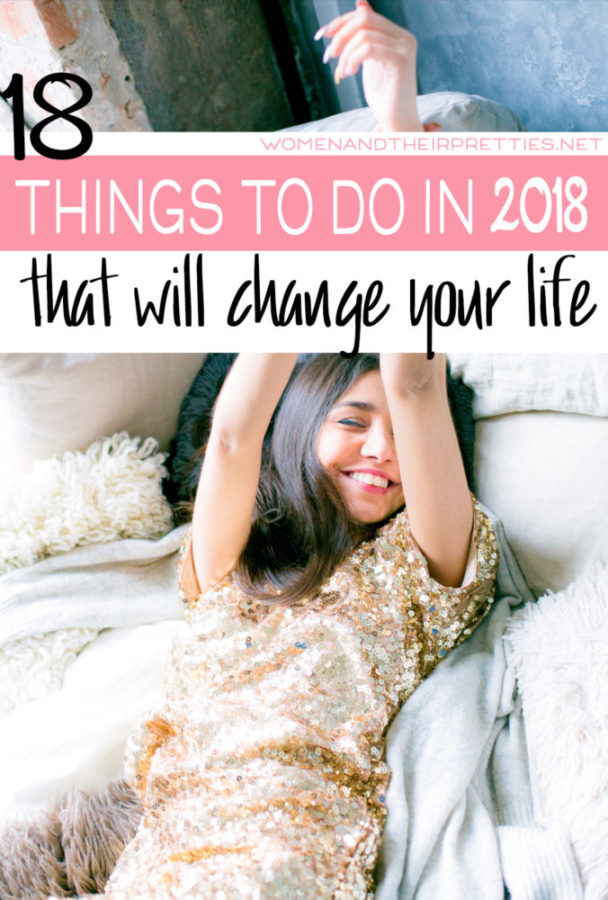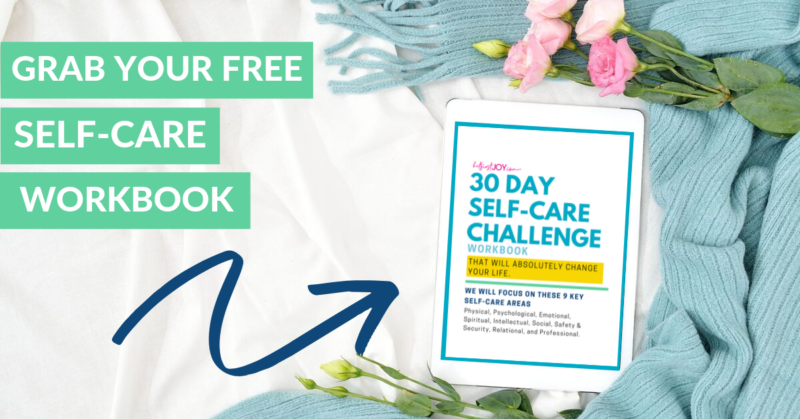 DISCLOSURE
As an Amazon Associate I earn from qualifying purchases. This post may contain affiliate links and/or promotional products, all opinions expressed are that of But First, Joy only. Read my full disclosure.