If you're wondering what Easter Eggs you're going to find in Toy Story 4 – I've got just a few for you to look for. Plus, there are some fun details for you to pay attention to.
It's common for directors, producers, and actors to get all the credit for a successful film.
We rarely think of the talent it takes to make an animated film. I'm usually the most impressed by the work of the graphic artists and animators.
Graphic Designers are the the talented artists who design the characters, scenes, and every little detail you see on the screen.
Then, the animators bring those graphics to life. It sounds fun but it's a very complex process.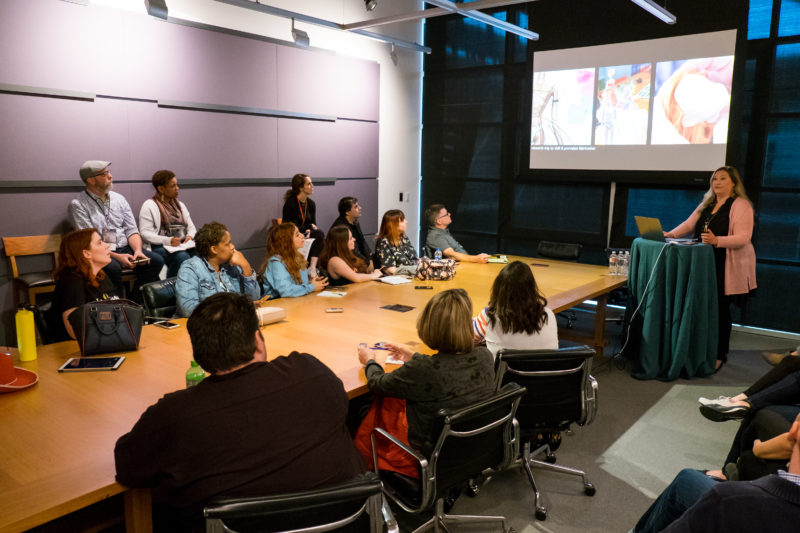 During my visit to Pixar Animation Studios, I had the absolute honor of chatting with the brilliant creators of Toy Story 4.
RELATED: 16 Profound Toy Story 4 Quotes
I watched in awe as they gave us a peek at their complicated process of designing updated versions of the old Toy Story characters and building appealing new Toy Story 4 characters.
You'd be surprised at the unique research projects that take place long before movies like Toy Story 4 hit the big screen!
From carnival visits to antique mall finds, these animators put a lot of dedicated research into making Toy Story 4 a movie we could all enjoy and relate to.
Down to the tiniest spec of dust (literally), every little detail is thoroughly mapped out in Toy Story 4.

It's all in the details!
So, I thought it would be fun to give audiences a few unique details and Easter Eggs to find in Toy Story 4.
Some of these were found myself, while others were mentioned by the director and producers at the Toy Story 4 press conference I attended.
In fact, Director John Cooley said,
"This is the most Easter-egg filled Pixar movie ever made."
The funniest part is that the Easter eggs weren't all his idea:
All the creators had a hand in adding Easter Eggs to Toy Story 4. If you pause any scene in the movie, you're guaranteed to find Easter Eggs.
Basically, there's no way that anyone could catch every single Easter Egg – not in a theater setting, at least. Definitely not on the first try, either.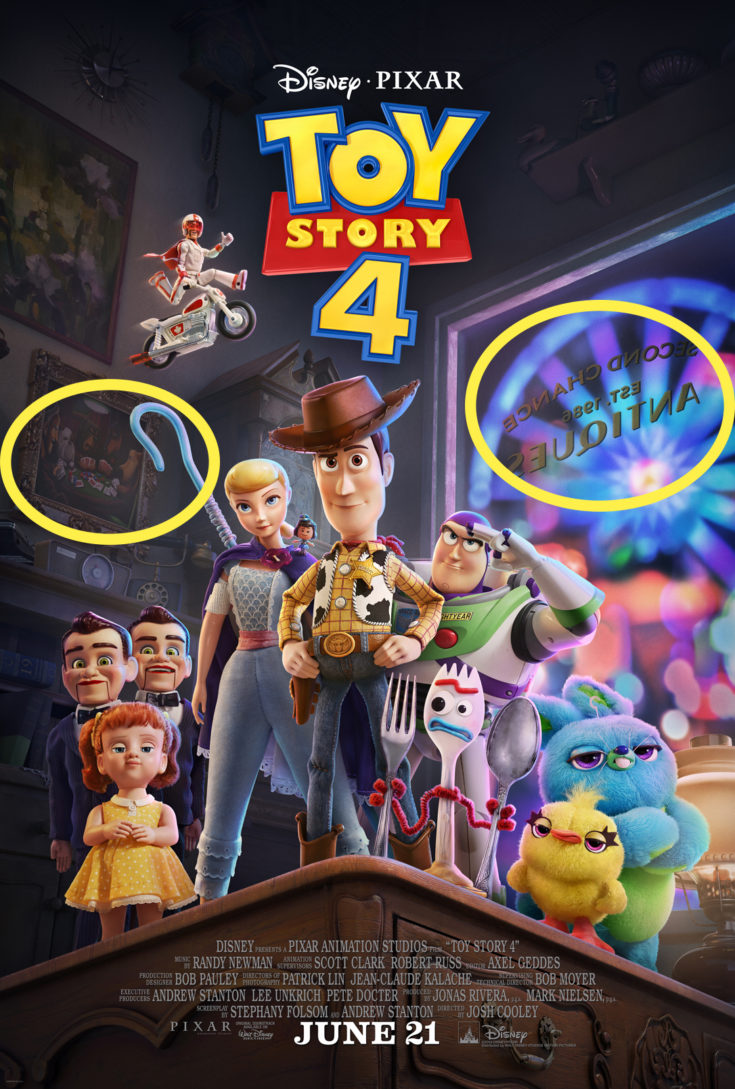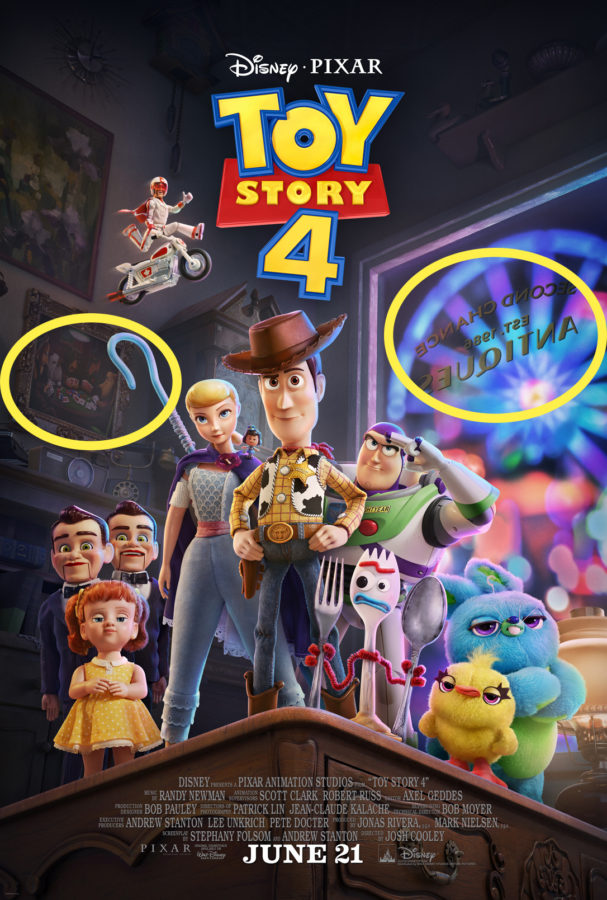 I knew this film would be loaded with these little things, but I still had a very hard time finding them! So, I talked to some friends and these were the few that we've spotted:
Be sure to look very carefully because if you blink, you'll miss it!
10 Toy Story 4 Easter Eggs to find:
Grape Soda Bottle Cap from "Up"
Elastigirl's Elasticycle from "Incredibles 2"
Carl's House from "Up" (on a shelf)
Maori aquarium statues from "Finding Nemo" (near the pinball machine)
Dinoco Sign from "Cars"
Scream Can from "Monsters Inc"
Grape Soda Sign from "Up" (in antique shop)
"Remember Me" vinyl record from "Coco" (in antique shop)
Balloon Cart from "Up" (at the Carnival)
Bing Bong's Rocket from "Inside Out"
Here's another list of Easter Eggs to spot in Toy Story 4.
What other Toy Story 4 Easter Eggs did you find?
The creators at Pixar don't cut any corners when it comes to creating a believable scene in their animated films.
For Instance, they literally crawled around on a sidewalk to see how the world would look from a toy's perspective.
No wonder these movies evoke so many emotions – they are as relatable as an animated film could possibly get.
For this reason, I had to share some of the impressive Toy Story 4 details that may have gone unnoticed, otherwise.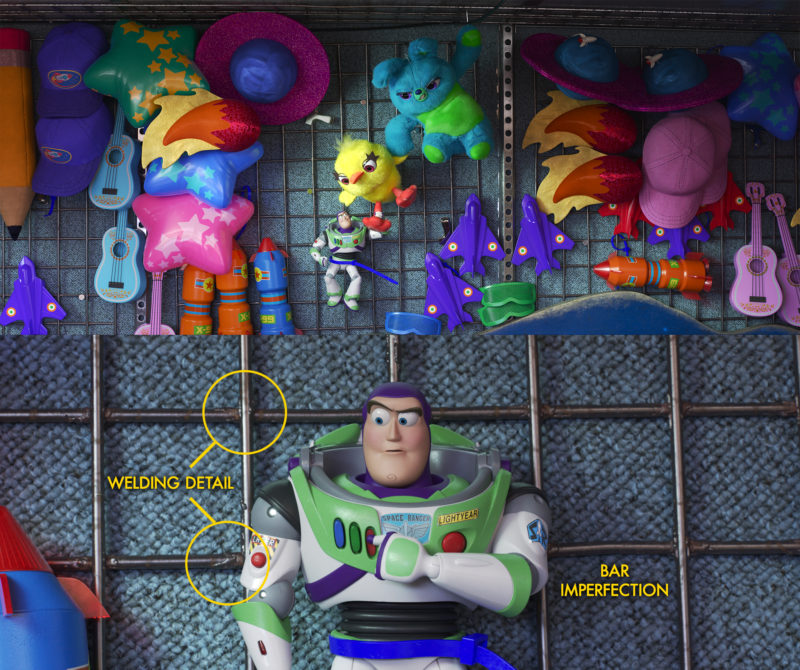 Other Toy Story 4 details to look out for:
Check out the cheap, uneven cut carpet hanging in the Carnival booth. Isn't it exactly what we see at carnivals?

Additionally, you'll notice the imperfect welding on the metal bars where Buzz is hanging in that booth.

If you look closely at Buzz Lightyear, you'll notice that he's aged. How does a toy age? Scratches, worn colors, and peeling stickers.

To add, Bo Peep has had it rough as a lost toy. Just take a look at the frayed strings on her new outfit.

If you look very closely, you'll see some spray paint inside of the pinball machine. Why? Because that's what it looks inside of a pinball machine, according to the graphic artists.

Worn carpet at the antique mall where the guests walk.

Dust and cobwebs behind the display cases in the antique mall.

Old baby toys in Bonnie's Closet.
These kind of Toy Story 4 details are what makes Pixar so successful with their films. Every single scene and object was created with the audience in mind.
Even if we don't see these details, Pixar creators ensure that it's there because they don't want to leave a single eye disappointed.
What other impressive details did you spot in Toy Story 4?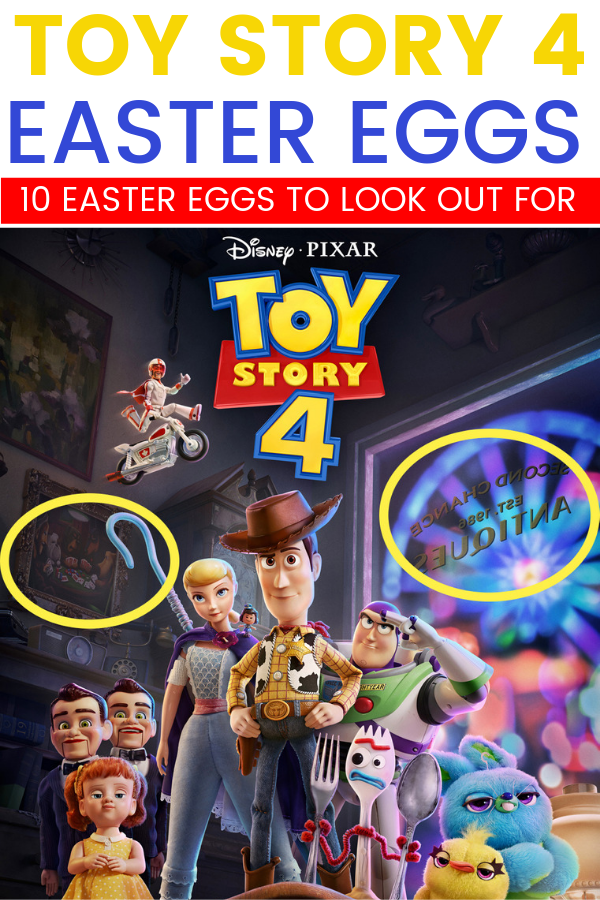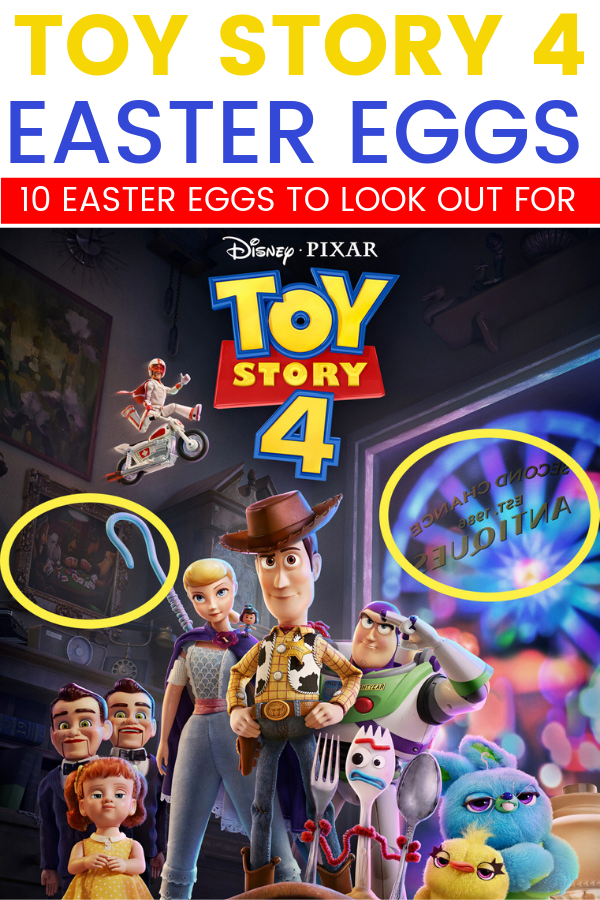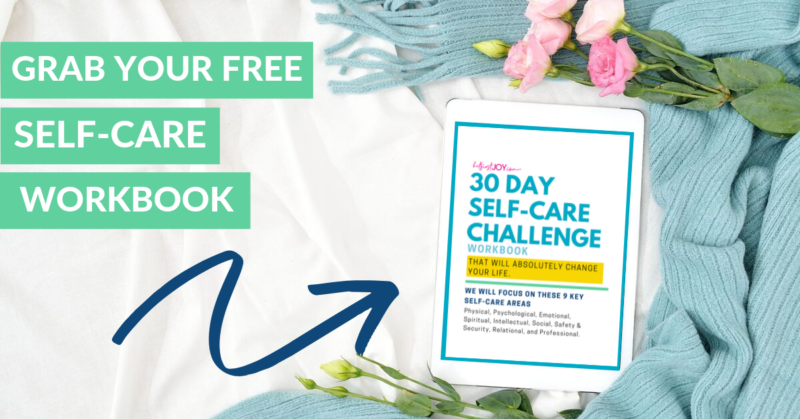 DISCLOSURE
As an Amazon Associate I earn from qualifying purchases. This post may contain affiliate links and/or promotional products, all opinions expressed are that of But First, Joy only. Read my full disclosure.