Are you looking to fill those stockings with more than candy this year? I've gathered the best non-candy unique stocking stuffers that will be great for just about anyone. We've got a little something for everyone. Check out my 25 Unique Stocking Stuffers Gift Guide and be sure to pick a little something up for yourself. You're worth it!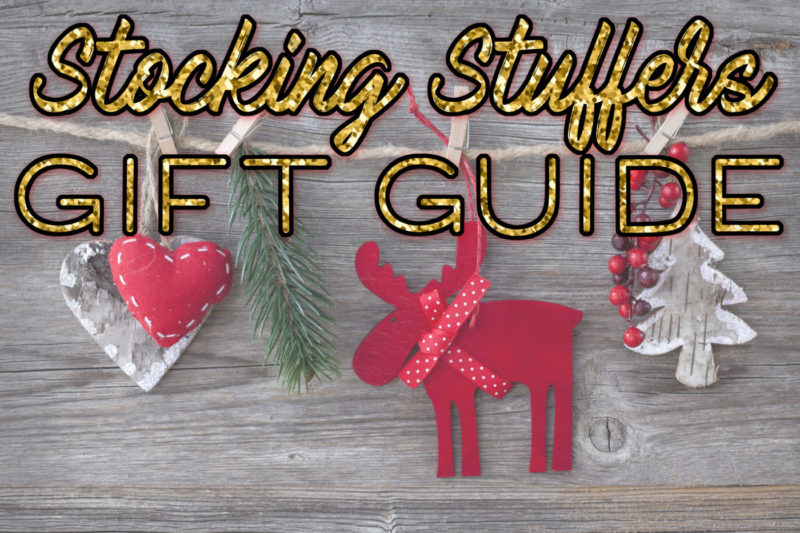 25 Best Unique Stocking Stuffers
Every year my goal is to stuff the stockings with gifts that will be useful for my loved ones. Yes, I throw some sweet treats into the stockings but I always put at least one little gift that will be loved as much as the gifts under the tree. It's fun to see the surprise on those sweet faces when they pull something they love out of the stockings. You can do the same with these gift ideas:
1. Luv Scrub
Best for: Men, Women, or Teens
Use with your favorite soap or shower gel.  Each experience is a luxurious one.  Expect lather for days. This would go great in the stocking of any man, woman, or teen who's skin needs a little love.
[maxbutton id="2″ url="http://www.theluvscrub.com/" ]
2. USB Mix Tape
Best for: Men, Women, or Teens
Who wants to just text your long distance girlfriend and tell them you just sent them some music in an email for their birthday? Where's the magic in that?!
Milktape was made so you can give and receive digital files as something meaningful, something real. The beauty of Milktape is the plain white cover and mostly blank label. You can not only customize the inside with music, but the outside as well. So the whole tape becomes much more than just a USB mix tape, it becomes "Jane's Fantastic Flash Drive Mix" or "Ben's Bangin' Beats" or "Cassidy's Cassette of Many Colors."
[maxbutton id="2″ url="https://milktape.com/products/milktape-usb-cassette-mixtape" ]
3. Rose Glitter iPhone Case
Best for: Teens/Girls with an iPhone
This protective, snap on, glitter hard shell iPhone case features a clear background with an all rose print. This phone case is available for iPhone 6, 7, 8 and  6plus, 7plus, & 8plus.
[maxbutton id="2″ url="https://valfre.com/collections/phone-cases/products/rose-glitter-iphone-case?variant=32755215489″ ]
4. Sonic Washcloth
Best for: Women and Teen Girls
Sonic Washcloth is an innovative sonic facial cleansing washcloth, with an impenetrable silicone surface designed to prevent dirt buildup to clean and exfoliate the skin. Using hundreds of medical grade silicone nodules that move across the skin, this device delivers powerful sonic pulses to break away makeup, dirt and oil.
[maxbutton id="2″ url="http://www.pulsaderm.com/sonic-washcloth/" ]
5. Facial Cleansing Brush
Best for: Men, Women, and Teens
The FACIAL CLEANSING BRUSH is designed with soft bristles for deep pore cleansing and gentle exfoliation. Rinse brush under warm water and apply cleanser. Gently massage skin in circular motions to remove dirt, makeup, and other impurities.
[maxbutton id="2″ url="https://ecotools.com/facial-cleansing-brush-/p/7486H" ]
6. Shine Bright Compact Mirror
Best for: Teen Girls
Looking good and fabulous at all times with this compact mirror that opens up to one magnifying and one standard mirror.
[maxbutton id="2″ url="https://www.papyrusonline.com/shine-bright-compact-mirror" ]
7. Boho Bandeau
Best for: Girls & Women of all ages 
Our super-versatile Boho bandeau looks great in every season. Wrap around your head, neck, wrist or ponytail or wear it as a fun summer top. It's the perfect Boho accessory for girls who love to change up their style .
[maxbutton id="2″ url="http://amzn.to/2BOgMcA" ]
8. HP Sprocket Portable Printer
Best for: Anyone with a mobile device!
With the portable, lightweight HP Sprocket Photo Printer, print photos from your smartphone or tablet just as easily as you post them. Make time spent with friends more memorable with instantly sharable 2×3-inch snapshots of every fun-filled moment. Use the free HP Sprocket app to customize photos with filters, borders, and emojis, scan printed photos, and view photo collections. Includes 10 sheets of HP ZINK 2×3-inch photo paper with peel-and-stick backing for instant photos or stickers.
 [maxbutton id="2″ url="http://amzn.to/2BOZJaq" ]
9. Tweexy – The Original Nail Polish Holder
Best for: Girls, Teens, and Women
Soft, flexible and durable! tweexy is the first of its kind wearable polish holder that fits all finger sizes and every size nail polish bottle, from the mini 'collections' to the largest & luxury brands. tweexy is a one-piece cast form, made of silicone. It fits securely on two fingers of your hand (or on your thumb). We have launched with three bold colors we call the original collection (bonbon pink, sapphire night and spa green). tweexy has been successfully tested with over 1,000 different bottle sizes and shapes and on hundreds of girls and women, aged 12 up.
[maxbutton id="2″ url="http://amzn.to/2kIAe7p" ]
10. Dammit Dolls
Best for: Adults
When life gives you that crazy urge to scream and destroy, Dammit Doll is here to support you. Go ahead – THROW, SLAM, and WHACK the ultimate stress relief tool. The Classic Dammit Doll is engineered to absorb all that negative energy so you can let go and get your happy back on.
[maxbutton id="2″ url="http://amzn.to/2ArGN5e" ]
11. Smelly Sock Burger Gift Set
Best for: Kids & Teens
Available in delicious cupcake, tasty pizza and savory burger scents, LittleMissMatched introduce their Junk Food Collection. Each pack is complete with 6 different socks perfect endless unique combinations for you to choose from!
[maxbutton id="2″ url="http://littlemissmatched.com/products/smelly-cheeseburger-socks-gift-set?taxon_id=9″ ]
12. Painting LuLu Interactive Color Books
Best for: Kids
Painting Lulu bridges the gap between a traditional coloring book and the digital world, providing hours of endless activity for home, school, or on-the-go fun. The creativity begins by coloring in the Painting Lulu Activity Book. Take the fun off the page by scanning the image onto a smart device using the free Painting Lulu app. Once it's on any smart device, kids can continue coloring with the Painting Lulu Digital Crayon.
[maxbutton id="2″ url="http://amzn.to/2B21vsb" ]
13. My Audio Pets
Best for: Kids & Teens
They are the perfect stocking stuffers or gifts for tweens, teens and kids at heart! My Audio Pets are tiny but powerful Bluetooth speakers! Now these little buggers have twice the cuteness and twice the kick-butt power, thanks to My Audio Pets Duets! The new line of adorable Duets animals work by themselves or in tandem, thanks to true wireless stereo (TWS) technology. Easily sync up to any smartphone, tablet or other Bluetooth-enabled devices and stream music straight to the tiny critters. Though not much bigger than a golf ball, the sound quality is crystal-clear and powerful. Seriously, you DON'T want to turn your phone up to 11! Choose from old favorites like Power Pup and Classical Cat or any of the nearly dozen others. My Audio Pets Duets were selected this year by Oprah as one of her favorite things!
[maxbutton id="2″ url="http://amzn.to/2BoHInk" ]
14. PyroPet Candles
Best for: Teens & Adults
PyroPets are a family of animal shaped candles with a hidden surprise. It may look like an innocuous wax ornament, but strike a match, light the wick and you will soon see the Pyropet candle for what it really is. Surprise….a cool aluminum skeleton is revealed underneath! Keep the skeletons after the candle has gone, for a quirky decor item. There are 12 unique animal candle options to choose from. Like Kisa – A cute cat shaped candle that reveals the wild beast inside her, a grinning metallic skeleton with fire blazing in her eyes! Each candle should have a burning time of approximately 16 hours. The candles are made of paraffin wax, a cotton wick and aluminum. By the way, guys like them too!
[maxbutton id="2″ url="http://amzn.to/2B5JKYX" ]
15. CliqueFie: The anti-stick selfie stick
Best for: Teens & Tech Lovers
For those who love to capture a great selfie, but are too embarrassed to pull out those big clunky "regular" selfie sticks…comes CliqueFie. The makers of Clique are literally changing the game when it comes to selfie sticks. Want to take a cool shot, but can't balance your phone and hit the camera button at the same time…no problem.  Want to take an awesome group shot and the stick isn't long enough…no problem. And much more.  Since it's controlled by a wireless Bluetooth remote, no cords, apps or extra buttons are required to take your shots, and a tripod connection available (Mini & Glitter) to add on a tripod for videos, long shots, group shots, or get that perfect selfie shot angle. The CliqueFie Max, Mini and Glitter are chic, ultra-portable, and colorful selfie sticks. CliqueFies easily break down for storage and travel and are lightweight, while fully supporting virtually any smartphone.
[maxbutton id="2″ url="https://www.cliquefie.com/" ]
16. Jelly Pro Smart Phone
Best for: Kids & Teens
Is it going to replace their precious iPhone X ….or smartphone with a huge screen? Probably not. But if your readers are tired of their phone bulging their pockets out …or taking up tons of valuable real estate in their purse…. then, Jelly might be for them! At less than 3.75″ by 1.75″ around and only a 1/2″ high, the Jelly Pro is a fully functioning smartphone that fits in their jean's coin pocket. Complete with a camera and — yes! — headphone jack, it even features a removable battery so they'll never need to carry around a wall charger and cord again. It's the ideal solution as a backup device; when they want a phone for the gym, beach or slopes; or as a low-cost alternative for kids not ready for the full-grown (and expensive) phone.
[maxbutton id="2″ url="http://amzn.to/2iMWV6t" ]
17. Game Night In A Can
Best for: Teens
Sleepover party or pizza night? Teens will love Game Night In A Can…the creative party game filled with 30 creative challenges and millions of ways to play!  Like frumpy bumpers… where you see how many times you can frump bumps in 30 seconds! It all started after two friends hosted live comedy game shows at the Hollywood Improv and then decided to turn their antics into a game. Game Night In A Can is a family-friendly party game. When you randomly pull seven Game Night In A Can (GNIAC) game cards, you're in for over 3 MILLION POSSIBLE VARIATIONS of gameplay. The fun is always changing! The game is made of 30 customized challenges: Games of Skill, Creative Contests, & Team Challenges. All under a spinner lid.  All you need is paper, pens, and a handful of friends. Create new animals, design paper airplanes, choreograph a new dance move…use your imagination and skills for fame and glory. Great for friends, loved ones, co-workers, and humans of all ages who love to LAUGH.
[maxbutton id="2″ url="http://amzn.to/2iHSdqe" ]
18. Pokémon Pikachu Portable Charger
Best for: Teens
Pokémon being used for more practical purposes is pretty common. The classic image of the Pikachus being used to power a generator at a Pokémon Center during a blackout comes to mind. We aren't asking for anything quite as extravagant, mind you. All we need is up to three more hours of juice for our phones. We figure that isn't asking too much by comparison, right?
The Pokémon Pikachu Portable Charger features one of your favorite little electric type Pokémon all ready to Thunder Shock that phone of yours back to life. This charger runs on batteries so if runs out of juice you can just pop in a couple more, and you're ready to go! No need to charge the charger!
[maxbutton id="2″ url="http://www.anrdoezrs.net/links/7610140/type/dlg/http://www.thinkgeek.com/product/jlqi/?rrec=true&pfm=Recs_NoSearchResults_jlqi_5″ ]
19. Minecraft Wither Spinner (Fidget Spinner)
Best for: Kids, Teens, and Men
When we use the word "wither" today, we generally are referring to our poor plants. But there's a now obsolete meaning of "wither" that comes from the Old English (there's an example in Beowulf), meaning "opposition" or "hostility." And that's definitely appropriate for Minecraft's Wither. The phrases "prehensile rib-cages" and "projectile skulls" shouldn't even exist.
Have the Wither entirely under your control with this Minecraft Wither Spinner. With a flick of your finger, you can make the side heads spin around the main head. They do NOT shoot skulls (but then, they don't drop the Nether Star either). It's small enough to stick in your pocket, but heavy enough to give you maximum spin when you're bored. Obviously, not playing Minecraft.
[maxbutton id="2″ url="http://www.anrdoezrs.net/links/7610140/type/dlg/http://www.thinkgeek.com/product/kjpp/" ]
20. Crescent Meown Bag Charm
Best for: Teen Girls
Curiosity will never kill this cat. It's pretty chill, just hanging around, clipped to your bag. The ThinkGeek-exclusive Crescent Meown Bag Charm will be your helpful, steadfast companion wherever you go. This adorable kitty cat charm has a cat face shape on one side and a puff ball on the other, where you can see the kitty ears peeking up above the fur. The fluffy side is purr-fect for cleaning the screen of your phone or tablet when it gets too many paw prints on it. Cat-astrophe averted!
Made of faux leather and faux fur, with a metal clasp and charm, this feline friend can also be an ever-present fidget toy for restless kids and adults, and for those on the spectrum. Like many cats, this little black puff ball will claim you (and your bag) as its own. You can almost hear it meow and demand attention. But this one never needs to be fed, never makes messes, and won't set off your allergies.
[maxbutton id="2″ url="http://www.anrdoezrs.net/links/7610140/type/dlg/http://www.thinkgeek.com/product/jvrm/" ]
21. Nintendo Game Boy Classic Watch
Best for: Teen Boys & Geeks
If checking a miniature Game Boy on your wrist to tell the time appeals to you much more than pulling out your phone, we're right there with you. Rather than being bothered by seeing our 800 unread notifications, we can engage in a little nostalgia time-traveling when we check the time. The only notification here is the reminder that we should pick up a Game Boy and get our 8-bit handheld gaming on, stat. It's the only accessory we really need… though we wouldn't be opposed to playing with that Pocket Sonar thingie, too.
[maxbutton id="2″ url="http://www.anrdoezrs.net/links/7610140/type/dlg/http://www.thinkgeek.com/product/jvin/" ]
22. Star Wars Cookie Cutters
Best for: Adults who love Star Wars
These officially-licensed Star Wars Gingerbread Cookie Cutters are sure to provide smiles for your holiday party or cookie swap. This set of 6 comes with with Darth Vader, Boba Fett, Chewbacca, Yoda, C-3PO, and a Stormtrooper. Cut the dough with one side of the cutter, and then flip it over to impress the design into the dough. With a low-rise gingerbread (most recipes for houses are), you'll get cute, clean designs that might not even call for icing. You decide.
[maxbutton id="2″ url="http://www.anrdoezrs.net/links/7610140/type/dlg/http://www.thinkgeek.com/product/1c00/" ]
23. Fiesty Pets Christmas Bear
Best for: Teens & Adults with a sense of humor
Ebenezer Claws understands. A holiday Feisty Pet, this adorable teddy bear wears a little scarf and a Santa hat that reads "Naughty/Nice." And he's definitely on both lists. You see, when you squeeze the back of his head, his eyes shift and he bares his teeth. Whoa! He's a great surprise to hand around the family gathering, sure to spook grandma! Just remember – you spook granny at your own risk. If you end up not getting any figgy pudding, it ain't our fault.
[maxbutton id="2″ url="http://www.anrdoezrs.net/links/7610140/type/dlg/http://www.thinkgeek.com/product/jvqk/" ]
24. ThinkGeek Annoy-a-trons
Best for: Pranksters of any age
Let loose the pranks of war in your workplace, dorm, or wherever with our Annoy-a-tron Prankster Pack. There's someone you'd like to torture in your office: maybe it's that guy who is always creating emergencies for you because he doesn't plan ahead, or that lady who is trying to throw you under the bus for something that was her fault… or maybe it's your work spouse, because they are just so much fun to prank. Or does your best friend maybe need a cricket trapped in a cinderblock during finals? Let us help you in your mischief making!
[maxbutton id="2″ url="http://www.anrdoezrs.net/links/7610140/type/dlg/http://www.thinkgeek.com/product/kmnr/" ]
25. Five Nights at Freddy's Earbuds
Best for: Five Nights at Freddy's fans of any age
One of the things Five Nights at Freddy's excels at is reminding us to use all our senses. Especially in games 2 and 4, if you don't have headphones on while playing, that may well be a fatal mistake. Is that breathing? Did you hear footsteps? Remember: it's not paranoia if they're out to get you, and in this game they're definitely out to get you.
Show your love of Five Nights at Freddy's while you play or out in the wild with these Five Nights at Freddy's earbuds. They are made from a soft material so that if you fall asleep with them in, you won't wake up with an earache. However, if you fall asleep while playing, you're gonna wake up dead. We really can't help you with that.
[maxbutton id="2″ url="http://www.anrdoezrs.net/links/7610140/type/dlg/http://www.thinkgeek.com/product/itlj/" ]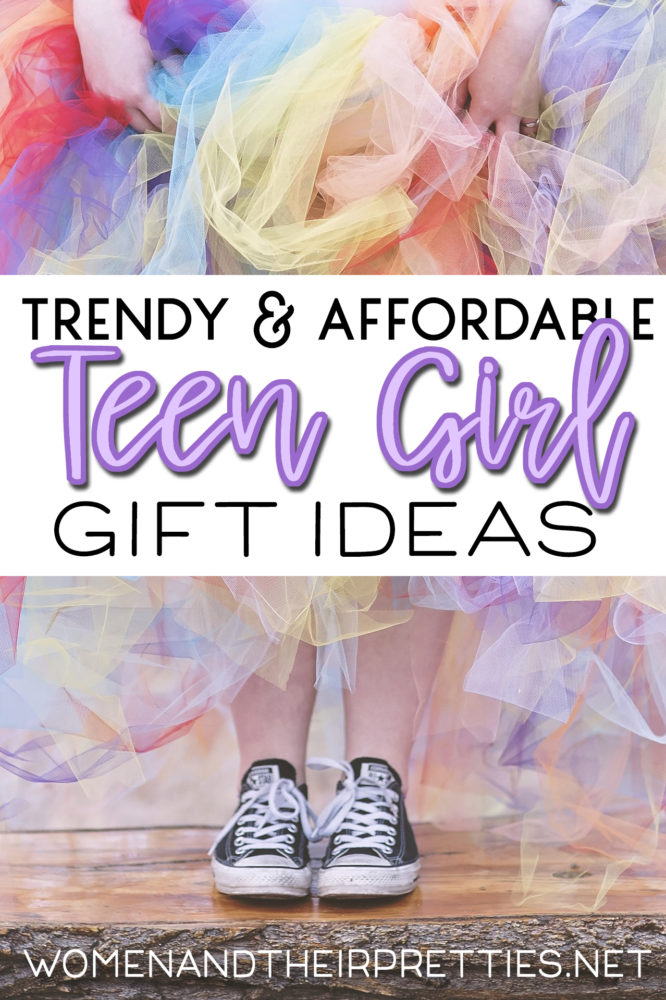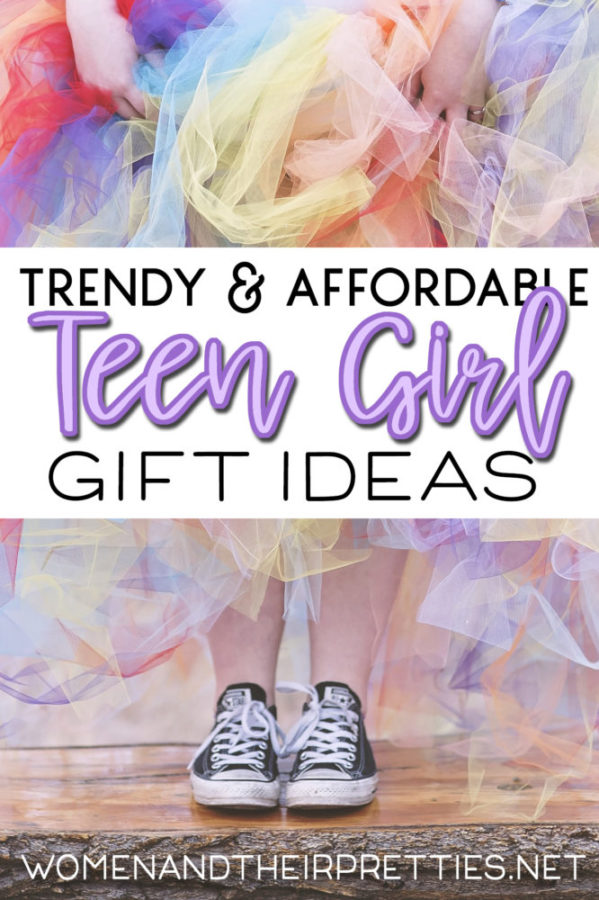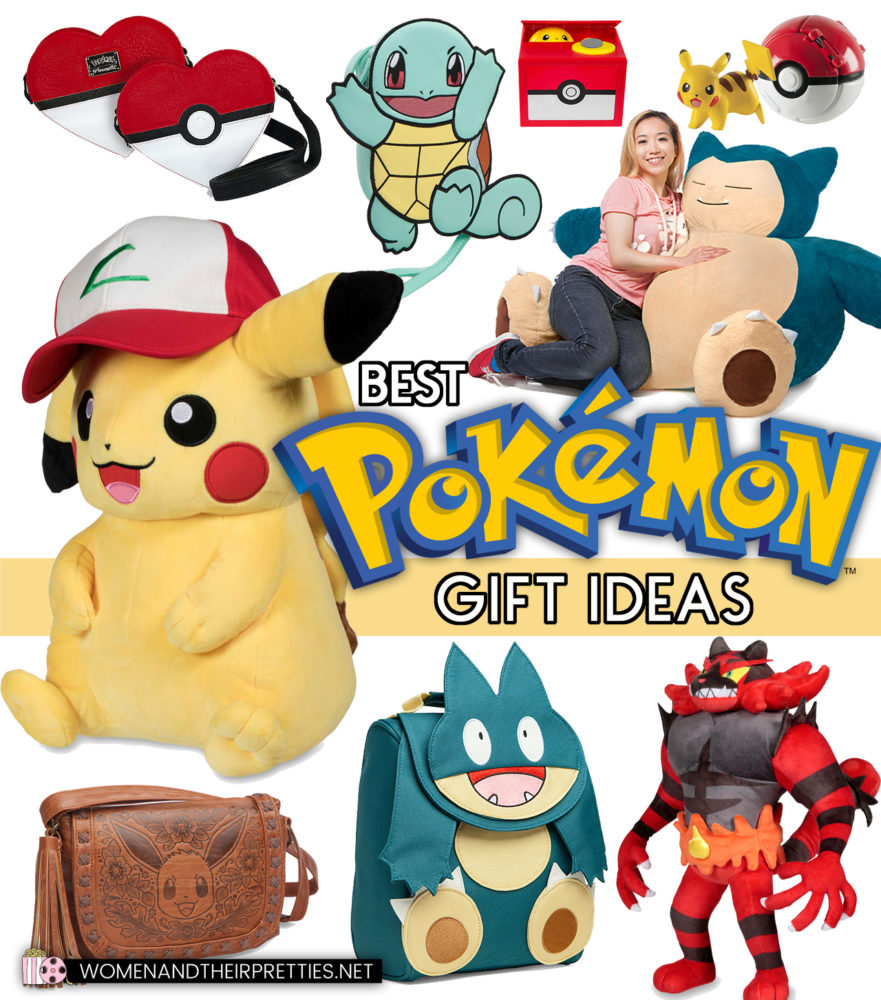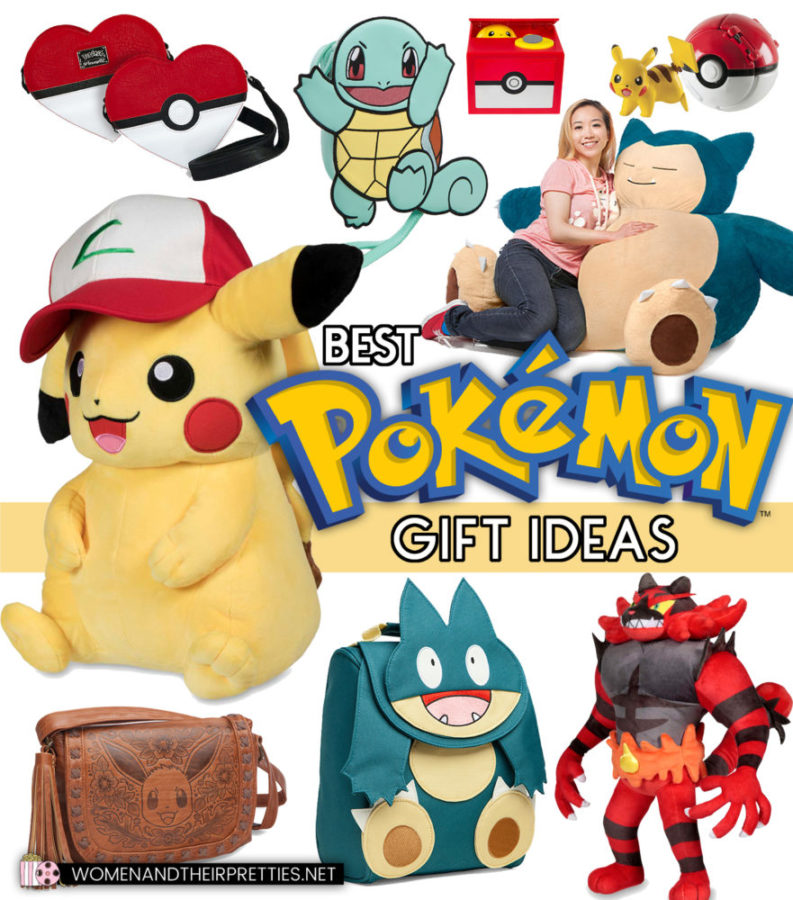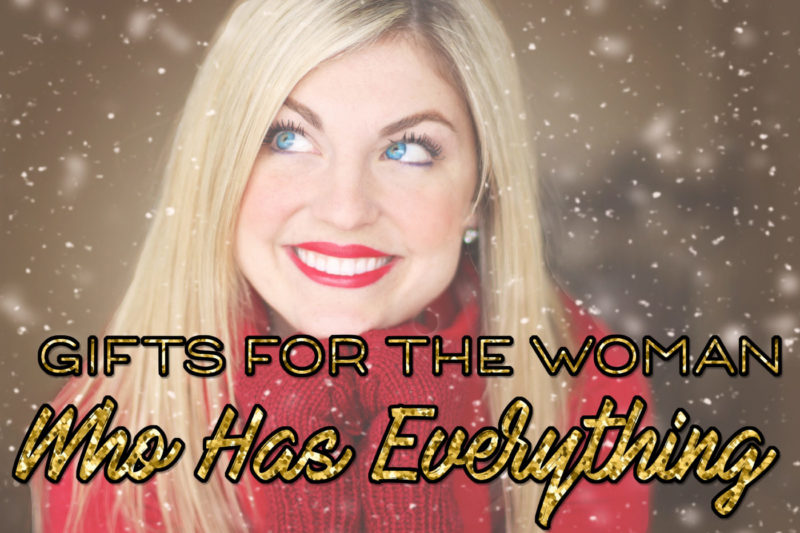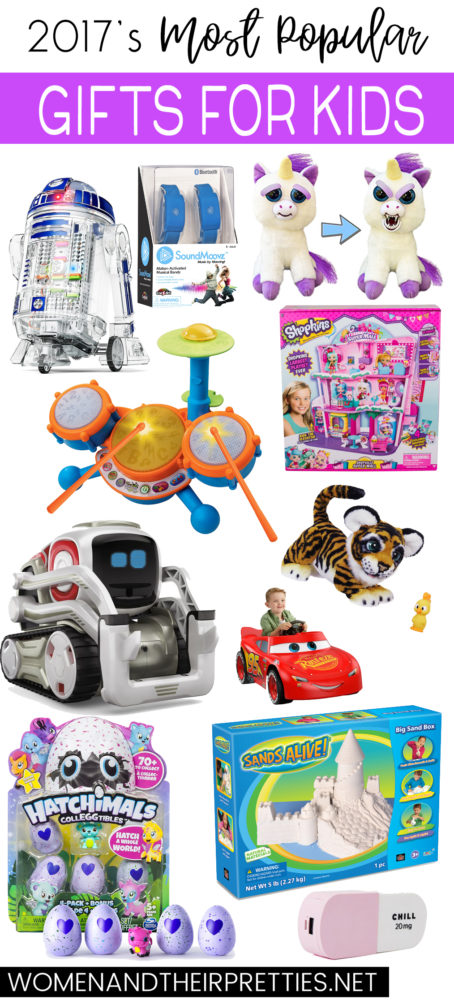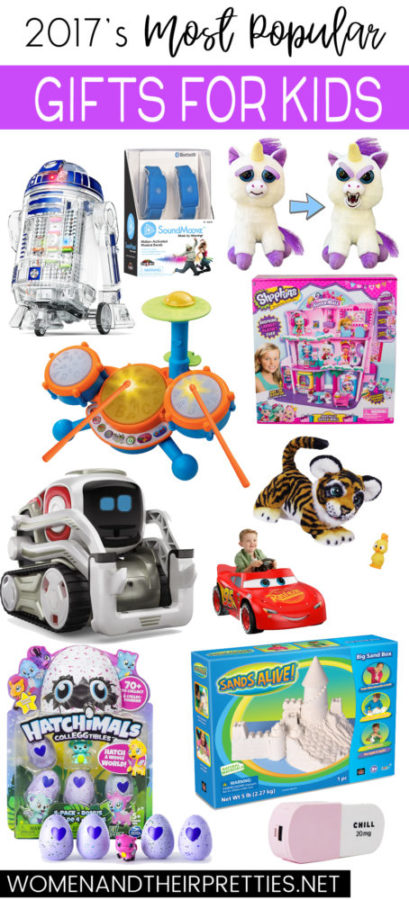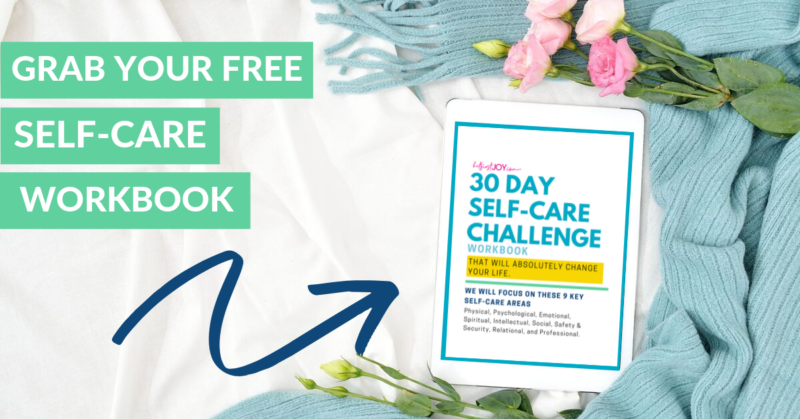 DISCLOSURE
As an Amazon Associate I earn from qualifying purchases. This post may contain affiliate links and/or promotional products, all opinions expressed are that of But First, Joy only. Read my full disclosure.