This post contains affiliate links.
As an empathetic woman, I strive off of movies that make me feel something. If it makes me cry, then it's a success in my book. Why do you think I love Nicholas Sparks movies so much? They make me laugh, cry, and feel like I'm falling in love again. I love those types of movies and I can't be the only one. I've had my eye on quite a few upcoming movies that I think are going to tug at the heart strings, so I figured I'd share them with all of you.
1. Pete's Dragon
(In Theaters 8/12/16) Okay, I am biased on this movie because I've already seen it and it made me emotional. It was such an incredible story that you will definitely need to bring the tissues.
In the Pacific Northwest United States, forest ranger Grace Meacham (Bryce Dallas Howard) finds a young boy named Pete (Oakes Fegley) who lived in the woods for six years with a mysterious dragon named Elliott. With help from her wood-carver father (Robert Redford) and Natalie (Oona Laurence), the daughter of lumber mill owner Jack (Wes Bentley), Grace sets out to find out Pete's identity and the truth about Elliott. But problems arise when hunter Gavin (Karl Urban), Jack's brother and Natalie's uncle, plans to capture Elliott.
2. Queen of Katwe
(In Theaters 9/23/16) I've watched this trailer so many times that I feel like I've seen the movie already. Just by the storyline, the fact that it's a true story, and the cast, I know without a shadow of a doubt that this will be a tear-jerker.
Queen of Katwe is the colorful true story of a young girl selling corn on the streets of rural Uganda whose world rapidly changes when she is introduced to the game of chess, and, as a result of the support she receives from her family and community, is instilled with the confidence and determination she needs to pursue her dream of becoming an international chess champion. Directed by Mira Nair (Monsoon Wedding) from a screenplay by William Wheeler (The Hoax) based on the book by Tim Crothers, Queen of Katwe is produced by Lydia Dean Pilcher (The Darjeeling Limited) and John Carls (Where the Wild Things Are) with Will Weiske and Troy Buder serving as executive producers. The film stars Golden Globe® nominee David Oyelowo (Selma), Oscar® winner and Tony Award® nominee Lupita Nyong'o (12 Years a Slave) and newcomer Madina Nalwanga.
3. The Light Between Oceans
(In Theaters 1/6/17) This movie is based on a book, so we already know that it's going to make us cry. But, just watch the trailer. That alone will make you emotional!
In the years following World War I, Tom Sherbourne (Michael Fassbender), a young veteran still numb from his years in combat, takes a job as lighthouse keeper on Janus Rock, a remote island off the coast of Western Australia. As the island's sole inhabitant, he finds comfort in the monotony of the chores and the solitude of his surroundings. When he meets the daughter of the school's headmaster, Isabel Graysmark (Alicia Vikander), in the local town of Partageuse on the mainland, Tom is immediately captivated by her beauty, wit and passion, and they are soon married and living on the island. As their love flourishes, he begins to feel again, their happiness marred only by their inability to start a family, so when a rowboat with a dead man and infant girl mysteriously washes ashore, Isabel believes their prayers may have finally been answered. As a man of principle, Tom is torn between reporting the lost child and pleasing the woman he loves, and against his better judgment he agrees to let Isabel raise the child as their own, making a choice with devastating consequences.
4. Loving
(In Theaters 11/4/16) This movie is going to be so incredible. It's based on a true story about a bi-racial couple fighting to be together, even as the world is against them. It's seriously a story that everyone should hear, especially as people try to divide us.
From acclaimed writer/director Jeff Nichols, "Loving" celebrates the real-life courage and commitment of an interracial couple, Richard and Mildred Loving (Joel Edgerton and Ruth Negga), who married and then spent the next nine years fighting for the right to live as a family in their hometown. Their civil rights case, Loving v. Virginia, went all the way to the Supreme Court, which in 1967 reaffirmed the very foundation of the right to marry – and their love story has become an inspiration to couples ever since.
5. A Monster Calls
(In Theaters 10/21/16) There's something about the trailer for this movie that really tugs at my heart strings. Maybe it's the incredible cast or maybe the story itself, whatever it is, I think it will have everyone talking about it for quite awhile.
A visually spectacular drama from acclaimed director Juan Antonio Bayona ("The Impossible"), based on the award-winning children's fantasy novel. 12-year-old Conor (Lewis MacDougall) attempts to deal with his mother's (Felicity Jones) illness and the bullying of his classmates by escaping into a fantastical world of monsters and fairy tales that explore courage, loss, and faith.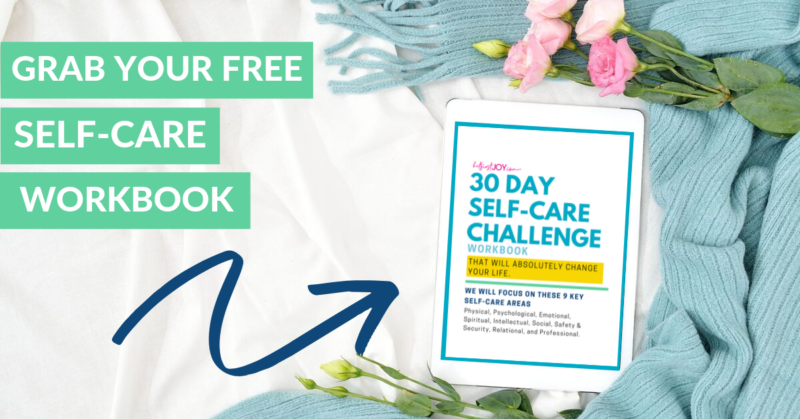 DISCLOSURE
As an Amazon Associate I earn from qualifying purchases. This post may contain affiliate links and/or promotional products, all opinions expressed are that of But First, Joy only. Read my full disclosure.