It's April and that means a new journal topic. Check out these April journal prompts to get you started on a month full of writing!
Journaling as an adult is so much fun. I journal about a lot of serious things, but I also enjoy journaling about what's going on around me. When you are journaling, you need a few April journal prompts.
When I think about journaling in April, I think about warm weather, spring, and family time. Get excited because these journal prompts are awesome and will help get your brain moving in the right direction.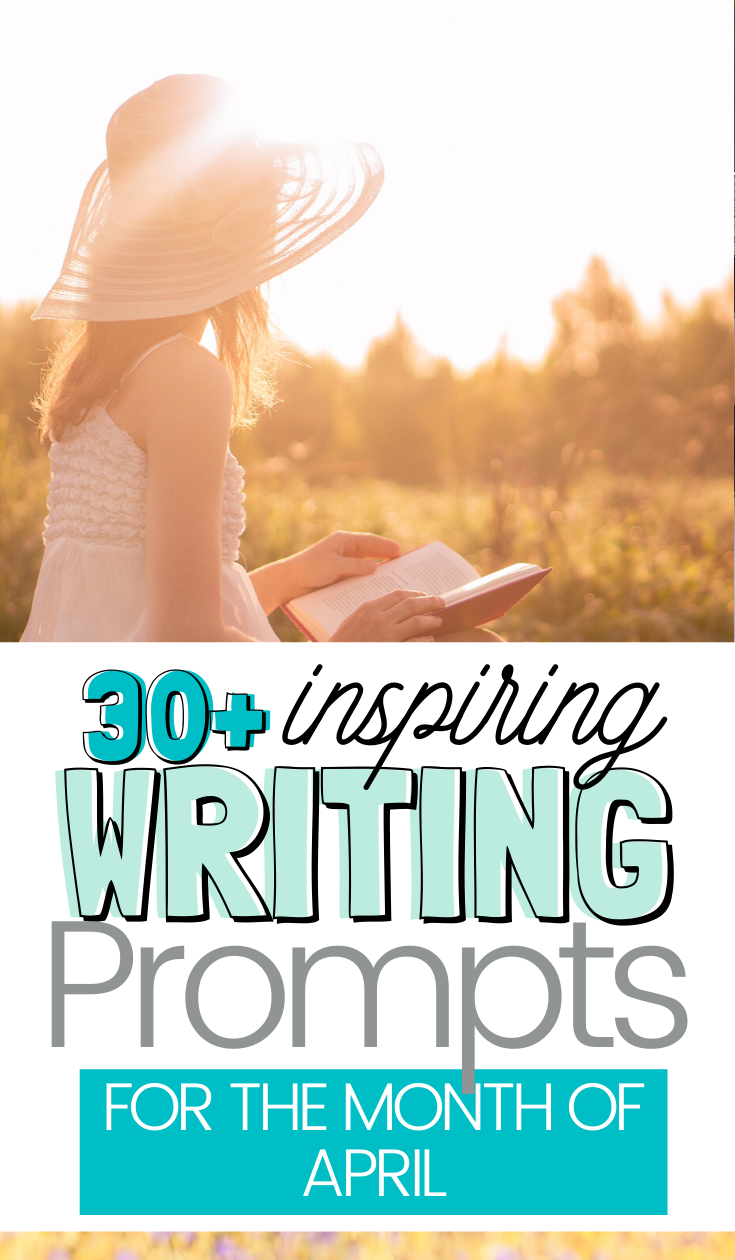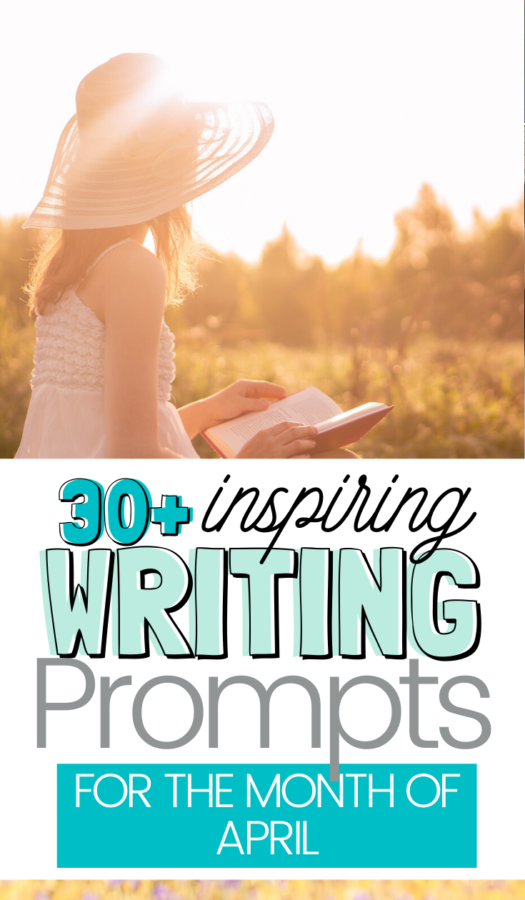 April Journal Prompts
Last month, I introduced you to 31 March Journal Prompts for adults. You may be wondering what the benefits of journaling are. Well, let me introduce you to the benefits of journaling for mental health.
Journaling also helps with anxiety, depression, and boredom. The next time you find yourself needing something to do, journaling can be a great resource. Check out these April writing and journaling prompts.
1. Write about your top favorite spring activities to do with the family.
Sometimes being able to write about what you enjoy doing with your family in the spring makes it all the better! This is one of my favorite April journal prompts for adults.
2. What is the first thing you do when spring hits? Write about it.
I love spring and when spring hits, I'm all about going outside and taking family walks.
3. What makes spring special for your family?
Spring is a special time for everyone, but what makes it special for your family?
4. Why is spring important to the world?
Writing in your journal about spring and why it's important can help bring some fun perspective to your life.
5. What do you hope to start new when spring arrives?
Spring is the perfect time to look for a fresh start. Think about what you hope to start new this spring season.
6. Think about 5 things you'd like to work on when warmer weather finally hits.
There are only some things you can do when it's warm outside. I love daydreaming about all the things
7. What is your most used sense when the weather turns nice? Taste, smell, hear, touch, see.
I love using my smell sense. This sense helps me to smell everything that is happening around me during the springtime.
8. Do you prefer rain or sunshine? Why?
There are some days I prefer rain because it gives me a reason to sit inside.
9. If you could travel anywhere this spring, where would you go?
I'm always up for traveling, no matter where it is! Springtime gives so much opportunity for travel.
10. What's your favorite memory of spring? Write about it.
I love writing about spring. There is something refreshing about taking the time to remember my favorite things!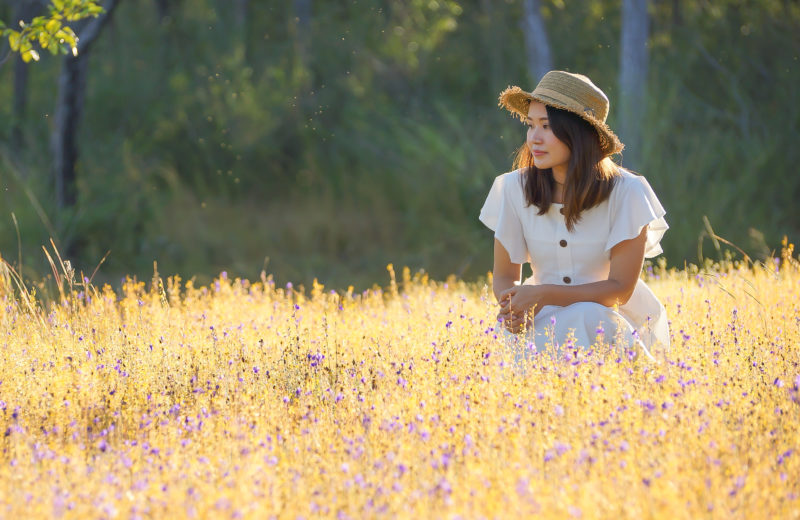 11. When you go outside, what is one thing you love seeing? Flowers, birds, sunshine?
When I go on walks during the springtime, I LOVE seeing all of the flowers popping up.
12. What does "April Showers Bring May Flowers" mean to you?
To me, it means that in the hard part of life, there is always a sweet spot on the other side.
13. What's your favorite part of May? Write all about it!
When May rolls around, it means all of the fun stuff of summer is about to happen.
14. Think about your garden and what you'd want in it.
If I had a garden, I love to think about all the wonderful plants or flowers I could plant in them.
15. What about springtime makes your soul so happy?
The warm weather makes my soul so happy. Does it make your soul happy?
16. How would you spend your time if you had a week off from doing your normal routine?
I would probably lounge around and not do much. It would be nice just to have a week of doing nothing.
17. What about a sunny day makes you happy? Write down all your thoughts.
There is something about the sun that just makes me super happy.
18. What does spring fever mean to you?
After a long day of being stuck in the house, spring fever means being able to get out and do things outside!
19. If you could explain your perfect spring day, what would it be?
My perfect spring day would be playing at the park and being out in the sun.
20. Name 5 things that you would like to clear out of your home.
If there is one thing I love, it is getting rid of things in my house. Springtime is the perfect time to do this.
21. What's your favorite part of being with your family?
Being with your family is a fun thing, but what's your favorite part. My favorite part of being with my family is just hearing the laughs and giggles.
22. What is one thing about your family that is quirky?
Being quirky isn't a bad thing. Every family has its quirky side, what's yours?
23. Spend time writing a little poem about your family.
Taking the time to have a little fun in journaling can also be fun.
25. Are you a sports person? If so, what do you love most about springtime sports?
Sports are always a nice distraction when it comes to springtime.
26. What are your favorite characteristics of spring?
I'd say that the flower and the sun are my favorite parts of spring.
27. What about warm weather gets you most excited?
Being able to walk out in the sun without any worry is always my favorite part of warm weather.
28. Which part of the world would you rather be in when springtime hits?
I'd love to be where the flower festivals are! There are so many fun festivals that happen featuring flowers.
29. What's your favorite spring memory ever?
There are a lot of fun things that happen in the springtime. Writing about your favorite spring memory can help you keep it in your memory forever.
30. Have you ever taken a road trip in the spring months? What was your favorite part of it? Write about it.
I have taken a lot of road trips during the spring weather and my favorite part is seeing all of the blooming flowers and greenery in the background.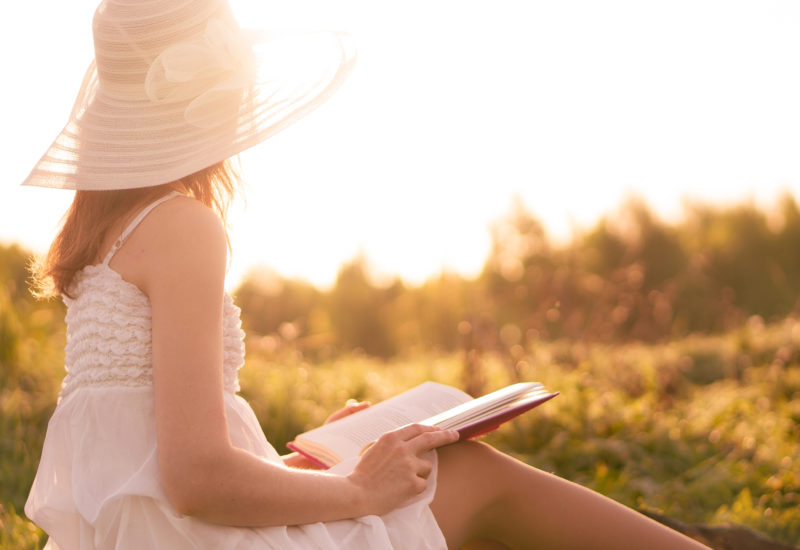 31. Do you enjoy being inside or outside during super warm weather?
I don't mind rotating being inside the house and being outside the house.
32. How does warm weather make you feel inside?
I have to tell you that warm weather makes me super happy. It boosts my mood like nothing else in the world.
33. When it's cloudy outside during spring weather, what are your favorite activities to do?
Although I prefer sunshine, sometimes there is no sunshine and I have to make do with the clouds that are peeking out. Journaling
34. Are you more social during warm weather or less social? Who do you enjoy hanging out most with during warmer weather?
I enjoy being social, but I also enjoy my quiet time. I like being around people in the warm weather, I think it gives more options for being outside.
35. What do you do when you're bored during the spring months?
When I'm bored, I love to take naps and eat! I also like to take walks and burn extra energy off.
Why Do I Need Writing Prompts?
When it comes to journaling, you don't need to have writing prompts, but it does help. Journaling isn't supposed to be stressful or anything like that. April journal prompts will help you get started with journaling.
You get the opportunity to make it fun and thoughtful! While journaling doesn't require writing prompts, it's just a fun addition to journaling and writing.
Why Should I Start Journaling?
After reading these April writing prompts, you may be wondering why you should start journaling. I wanted to delve into some reasons WHY you can start journaling if you are struggling to start. Here are a few reasons why to start journaling. Who knew there were so many reasons to start! I really enjoy these 30 inspirational quotes about journaling.
Reduce Stress
I have found that journaling is a great way to reduce stress. You can get those feelings down on paper. If you deal with a lot of stress and need a way to get rid of it, then try journaling.
Helps with Creativity
I have mentioned it before, but journaling is my creative outlet. It's a way for me to get my creative juices flowing. Sometimes when I'm stuck and can't be creative, journaling is the key!
Journaling Helps With Perspective
Everything in life impacts us in one way or another. Sometimes taking the time to have a different perspective is always welcome. Journaling can help with that!
I hope you enjoy April journal prompts just as much as I do. I thoroughly enjoy writing these month-by-month prompts. Spending a few minutes each day journaling really boosts my mood.
What is your favorite part of journaling? I'd love to hear all about it in the comments!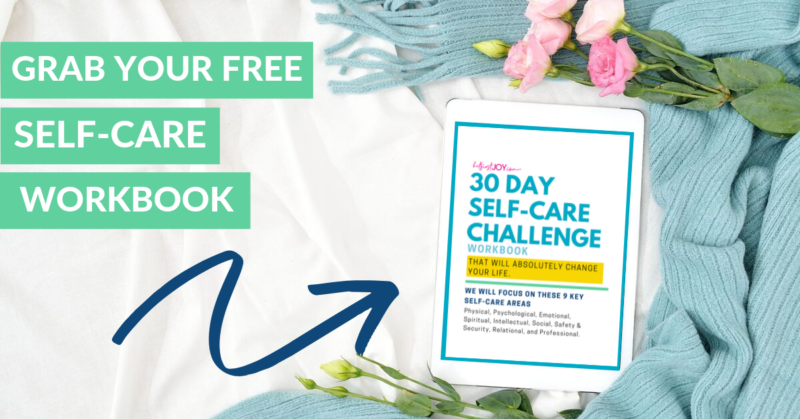 DISCLOSURE
As an Amazon Associate I earn from qualifying purchases. This post may contain affiliate links and/or promotional products, all opinions expressed are that of But First, Joy only. Read my full disclosure.