The Endgame is here and we're already crying about everything. This may be the end of an era but we can keep the fun going with these Marvel Avengers Party Ideas. I'm talking Avengers crafts, recipes, games, and the list goes on.
You can go ahead and plan your watch parties, birthday parties, and holiday parties now. I'd totally show up for an Avengers Pool Party – wouldn't you?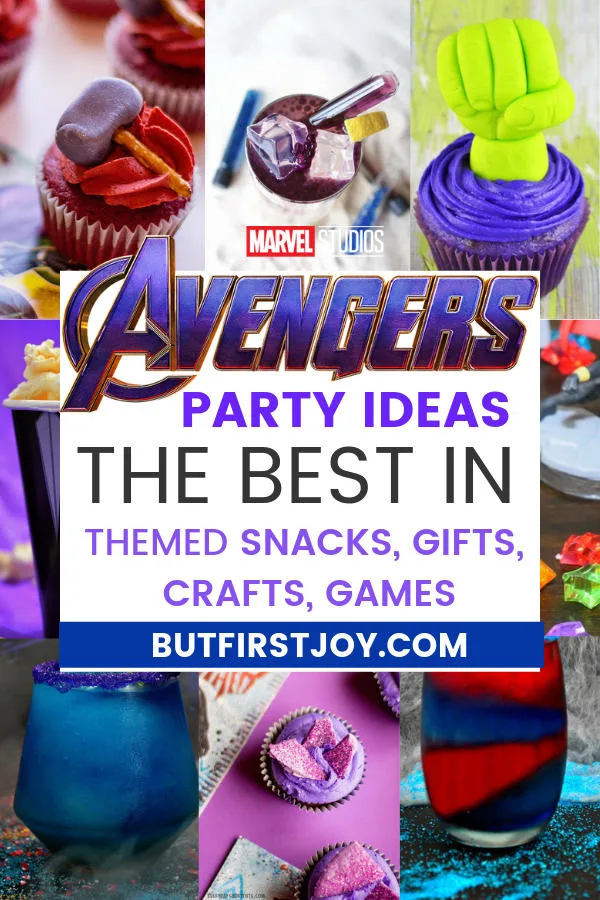 Basically, all I want is to keep all of the Avengers alive until the end of time. It still feels like a dream that I attended the Guardians of the Galaxy Vol. 2 World Premiere and Thor: Ragnarok World Premiere. I feel a personal connection to these characters. As a result, There's so many feels there for me. How am I ever going to survive the Endgame? Infinity War killed me!
Marvel Avengers Party Ideas
Let's keep it positive and happy by sharing our love with these bloggers who've made the best Avengers crafts, Avengers recipes, and even Avengers games!
13 Avengers Party Snacks, Recipes, & Decor
You cannot have an Avengers Party without all the best themed snacks, recipes, & decor!
I literally cannot get over how cute these Hulk hand cupcakes are! I would make these and never want to eat them. If you really want to win over your party guests – these are totally for you!
Aren't these super cool? I can't get over how real these Infinity Stones Rock Candy look!
9.Hulk Cupcakes by EverydayShortcuts.com
5 Avengers Drink Recipes
These alcoholic and non-alcoholic Avengers drink recipes are to die for.
Just looking at this drink makes me want to know more about it. I want a little bit of everything in this!
Oh, glorious Spiderman. This drink is everything you could dream of.
9 Avengers Crafts & DIY
This is the most genius idea I've ever seen!
Get the gets involved with this fun Baby Groot paper plate craft!
How cool is this DIY Captain America Notebook!?
2 Avengers Party Games
I hope you loved these Avengers Party Ideas and found exactly what you were looking for! You may also enjoy these Toy Story Party Ideas.
ENTER TO WIN THIS EPIC AVENGERS: ENDGAME GIVEAWAY
Marvel
fans have been waiting for Avengers: Endgame since the moment Avengers: Infinity War ended, and that moment is finally here! To help celebrate this long anticipated release,
The Hopping Bloggers
have come together to bring our readers an
Avengers: Endgame prize pack
!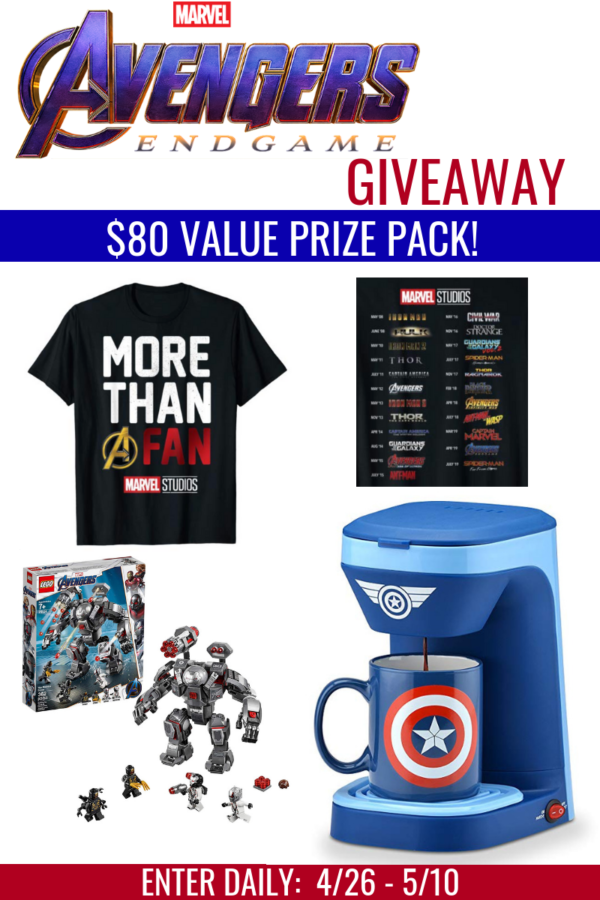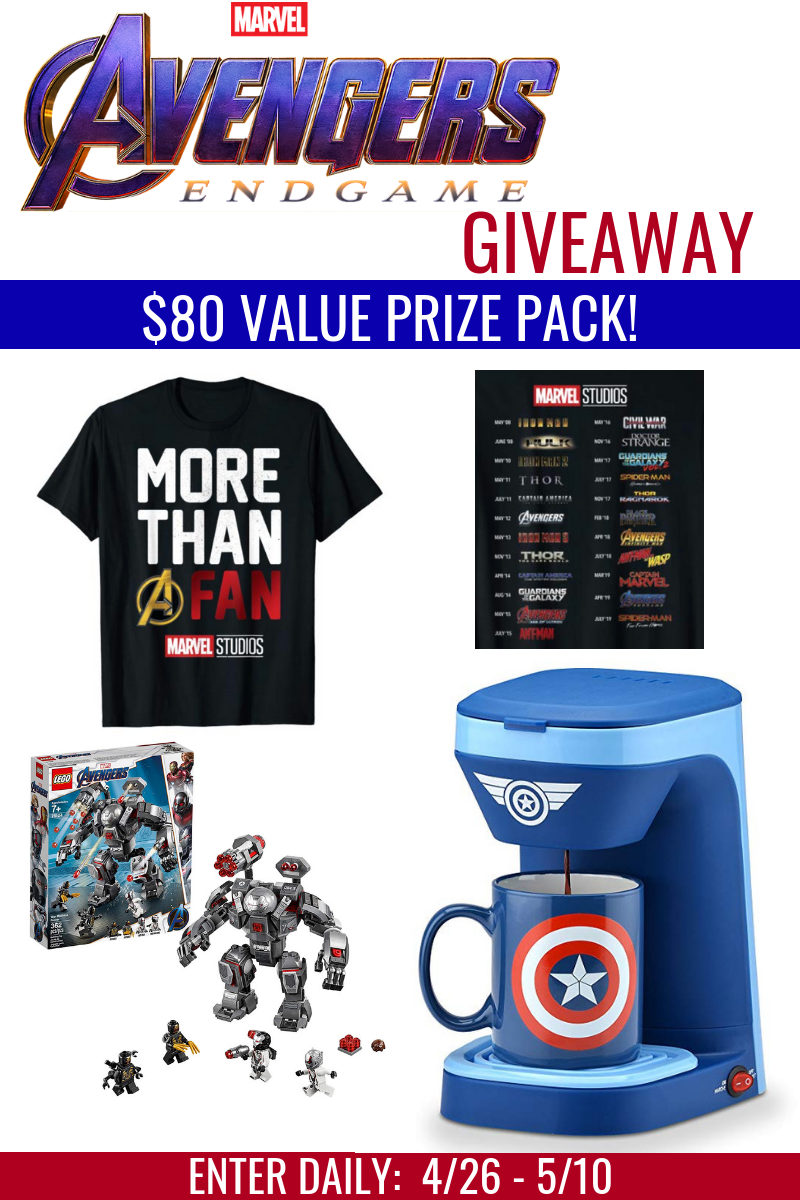 This Avengers: Endgame GIVEAWAY Includes:
Products subject to change based upon availability.
Enter to win this Avengers: Endgame giveaway using the form below. GOOD LUCK!
See Avengers: Endgame in theaters April 26th!
The grave course of events set in motion by
Thanos
that wiped out half the universe and fractured the Avengers ranks compels the remaining Avengers to take one final stand in Marvel Studios' grand conclusion to twenty-two films, "Avengers: Endgame."