When I think of the original The Jungle Book, I think of a family-friendly, fun movie. It's a movie that makes me laugh and sing. I've always loved Disney's animated classics because I walk away from the movie feeling like a kid again. They make me forget about my worries and my strife (see what I did there). I am so excited to share my The Jungle Book review with you! I didn't know exactly what to expect with the new The Jungle Book film. I mean, a live-action version of a jungle of animals? How much of a connection could we possibly have to talking animals? Will it be too unrealistic? Or even worse, will it be too creepy? These thoughts wandered through my mind before seeing the movie, but overall I was super excited. With a stellar cast and one of my favorite Directors (Jon Favreau), I couldn't help but to look forward to seeing my favorite childhood Classic on the big screen!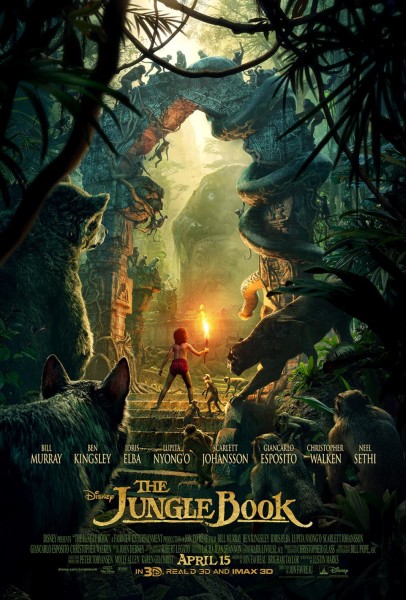 My excitement only grew as Disney released new posters, character images, and teaser trailers. I watched intense trailers and learned that the cast was even more impressive than I originally thought. I mean – Bill Murray (Baloo), Sir Ben Kingsley (Bagheera), Giancarlo Esposito (Akela), Lupita Nyong'o (Raksha), Christopher Walken (King Louie), Idris Elba (Shere Khan), and Scarlette Johansson (Kaa) – you cannot go wrong with a brilliant cast like that! Just to get myself even more pumped up for the movie, I started binge-watching Jon Favreau movies – the movies he'd directed and acted in. Then finally the moment I was waiting for arrived – an advanced screening of The Jungle Book!
As the movie begins, we are immediately introduced to Neel Sethi, the brand new actor who plays Mowgli. As soon as he enters the screen, you can just feel that he's the perfect Mowgli. He's cute, innocent, and witty. He is strong, tough, and fast. He's everything that the animated Mowgli was, with a little bit more emotion. His connection to his wolf pack is introduced right away, with Raksha (mother wolf), Akela (father wolf), and little Gray (brother wolf). The storyline is introduced within the first 10 minutes of the movie – the villain, Shere Khan, wants the man cub out of the jungle! In fact, he wants him dead. With Idris Elba's stern, deep voice, he's quite frightening. The wolf pack and Bagheera realize that they need to get Mowgli to the man village before Shere Khan gets him. And so the adventure begins.
The storyline is incredible. I personally love this story more than the original. It is different. There's more of an emotional undertone in Favreau's version of The Jungle Book. The relationships are really heartfelt and deep. The sense of family is very strong. You can feel the strength in Raksha's motherhood when she chooses to love a cub that's not her own and not only that, but when she chooses to let her cub go to potentially save his life. You also feel the fear and sadness from Mowgli when he talks about leaving the only home he's ever known. Mowgli's connection to every character in the film is quite endearing, from his respect for Bagheera and his friendship to Baloo. I feel like we can all relate to these types of relationships in our own lives. There's more to the movie than emotions, though.
This movie is packed full of action. There are fight scenes, rescue missions, and lots of running, jumping, and climbing. The adventures are thrilling and fun! The excitement never dies down. It isn't your average "kids movie", but any child 7 & up will absolutely love it! I gauged the reaction of the audience around me and even talked to a few kids afterward. I never heard a complaint, cry, or whimper. In fact, the kids seemed to giggle after certain scenes startled them. One little girl told me, "The Jungle Book is my new favorite movie! I love Baloo!" There are really intense scenes, but they are laid out perfectly. One minute you will be on the edge of your seat and the next you will be laughing at Baloo.
The musical score was chosen perfectly. This movie isn't a cheesy musical. The two songs that were sung in the movie, fit the tone just right and didn't take away from it at all. If anything, it brought back the magic of the original. It's the small things in this version of The Jungle Book that makes the big picture come together so smoothly. There are inside jokes that just tickle me to my very core. There's a Christopher Walken, cowbell reference that cracks me up every time.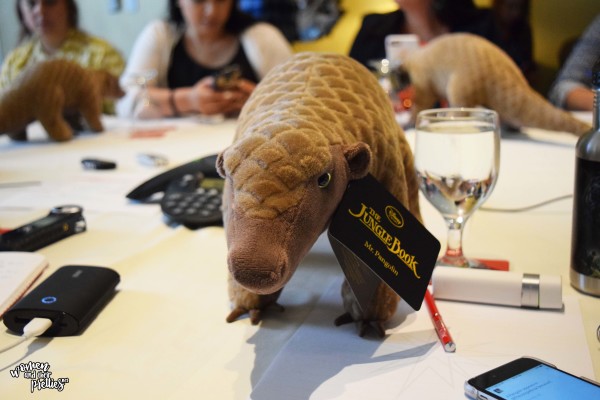 The most important reference is to the endangered species, the pangolin. You'll see this character introduced in a scene with Baloo, for comic relief. I promise that you'll fall in love with him. Be sure to look out for him when you watch! You can't miss him. He looks like an artichoke and a pine cone had a baby, haha. He's super cute and cool, which is why Jon Favreau had to include him in the film! We spoke to Jeffrey Flocken, the Regional Director of the International Fund for Animal Welfare about the pressure that these beautiful creatures are under. They are close to extinction because of the cruel wildlife trade that's going on in our country and others. Hunters are capturing, killing, and trading pangolins for traditional Asian medicine, meat, and clothing. Because the pangolin is such a solitary and mysterious creature, it's difficult to tell how many are left. Unfortunately, keeping pangolins in zoos is too harmful. They end up getting very sick, almost depressed, and dying. There has been some success in rescuing them, rehabilitating them, and reintroducing them to the wild. The only way to truly save these creatures is to raise awareness and to stop the trafficking! So, how can you help?
The U.S. Fish and Wildlife Service (FWS) issued their 90 day finding on our pangolin petition March 16th. We got a positive finding, which means they will go through the full process to determine if pangolins warrant "Endangered" protection. They are asking for comments until May 16th.

We are conducting a drive to get supporters to sign onto a comment showing support for pangolin protection that we will send to FWS just before the May 16th deadline. We will start collecting signatures when we send out the alert this weekend or early next week. We don't have a page for it yet but it should be up this weekend. In the meantime, we do have a pangolin IFAW page.

We are also working on putting together social media, so we should have hashtags soon. I'll let you know as soon as I know.
Check out the articles below to learn how you can help!
To finish up my
The Jungle Book
review, I want to tell you to see this movie in theaters! You will regret it if you don't. It's a movie that the entire family can enjoy together or that you can see on date night. My first recommendation would be to see the movie in a
Dolby Cinema
because it's a truly immersive experience. My second recommendation would be to watch it in 3D because it's a perfect blend of realism and imagination. The 3D isn't overbearing. It's very well done and makes you feel like you're
in
the movie. I also have to tell you that the film is really life-like. You'll be surprised to know that entire film was shot in a studio, in downtown LA! I hope that you see it opening weekend because you don't want to see any spoilers!
See The Jungle Book in Theaters TODAY!
& be sure to read all of my The Jungle Book posts below. Follow he hashtag #JungleBookEvent for more information.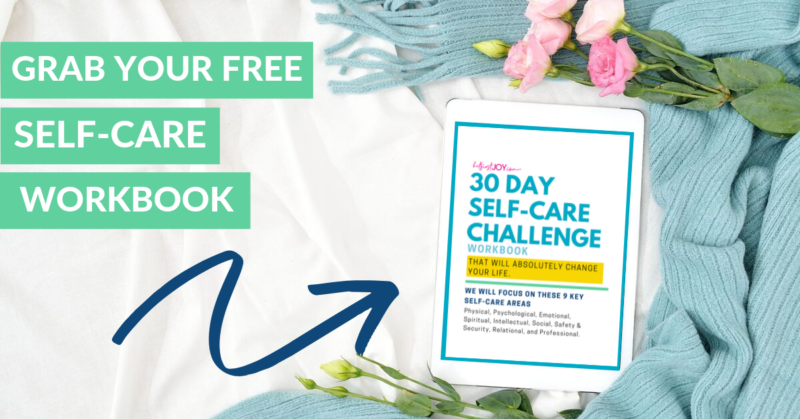 DISCLOSURE
As an Amazon Associate I earn from qualifying purchases. This post may contain affiliate links and/or promotional products, all opinions expressed are that of But First, Joy only. Read my full disclosure.