These toddler activities in Orlando will keep the children busy, active, and entertained. From parks and museums to activity centers and gyms – there's a lot to do in Orlando for toddlers.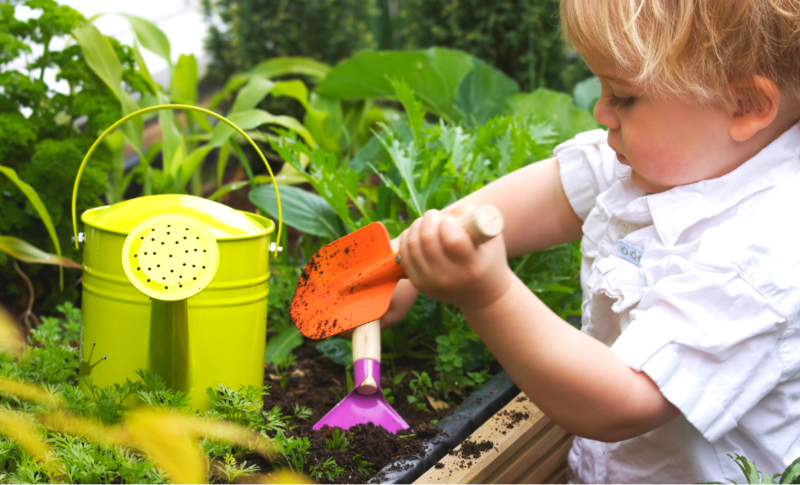 Of course you could entertain your toddler at home but where is the fun in that? Get those busy bodies out of the house and into an active, educational environment at some of these toddler-friendly Orlando locations.
RELATED: 10 Ways to Emotionally Connect With Your Toddler
10 Best Toddler Activities in Orlando
Orlando is known as a tourist city. Because of that, it can be challenging for the locals to find safe and affordable places to spend quality time with their children.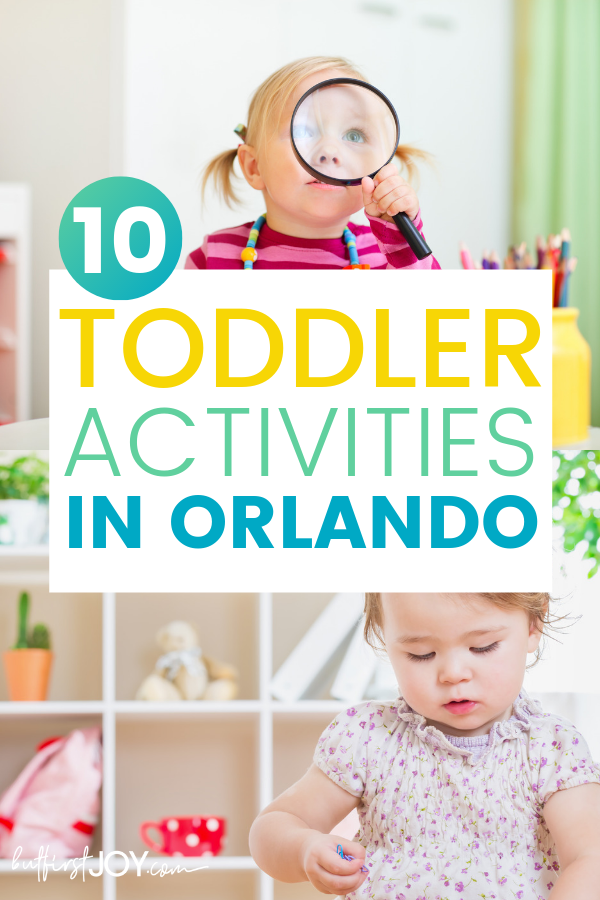 So, if you want to take your toddler to a place that's fun, safe for them to run free, and maybe even educational, these are the best toddler activities in Orlando:
1. Feed Giraffes at the Central Florida Zoo
Plan a "wild" day at the Central Florida Zoo where your toddler can feed the giraffes, pet the goats, ride on a mini train, and spin around on a carousel.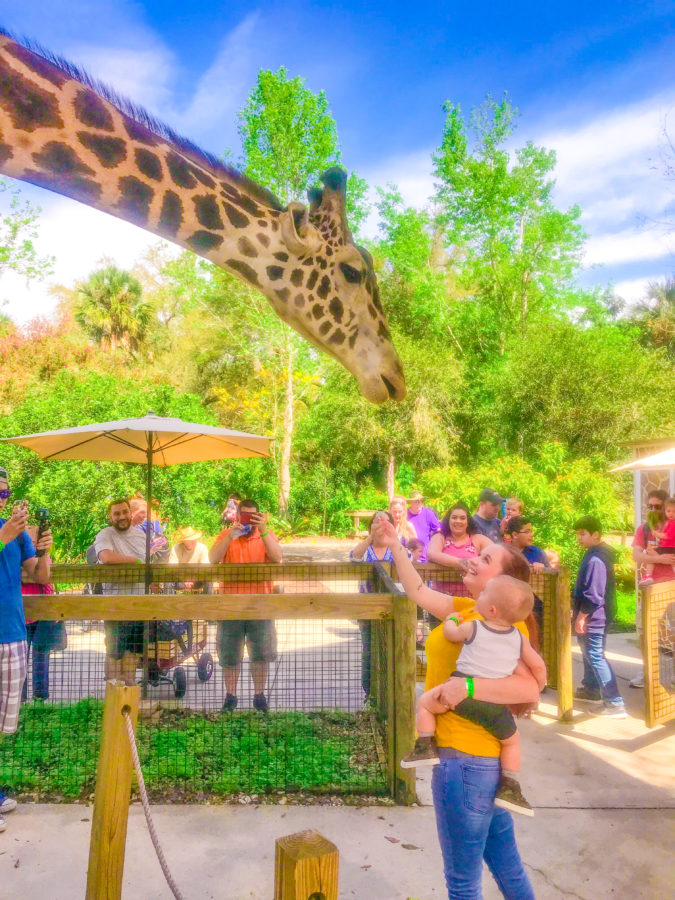 Your toddler can walk freely on the paved, fenced in walkways. With over 350 animals and over 100 species, your toddler will have a blast seeing these unique creatures.
RELATED: Why You Should Choose the Central Florida Zoo for a Child's Birthday Party
If your little one wants to play, stop at the KaBOOM! Play Area where your child can get active on the playground fun with other children.
2. Climb, slide, and crawl at Monkey Joe's
Let your toddler monkey around at Monkey Joe's Mini Monkey Zone which is a safe space for toddlers to play without older children.
With small, soft obstacles and toddler toys & games, your toddler will have no idea where to even begin. The best part is that they will have the opportunity to socialize with other kids their ages.
3. Toddler Tuesday's at SEA LIFE Orlando Aquarium
Visit the SEA LIFE Orlando Aquarium on a Tuesday for a special day filled with education and hands-on experiences. With new stories and weekly creature talks, your toddler will experience something new every week!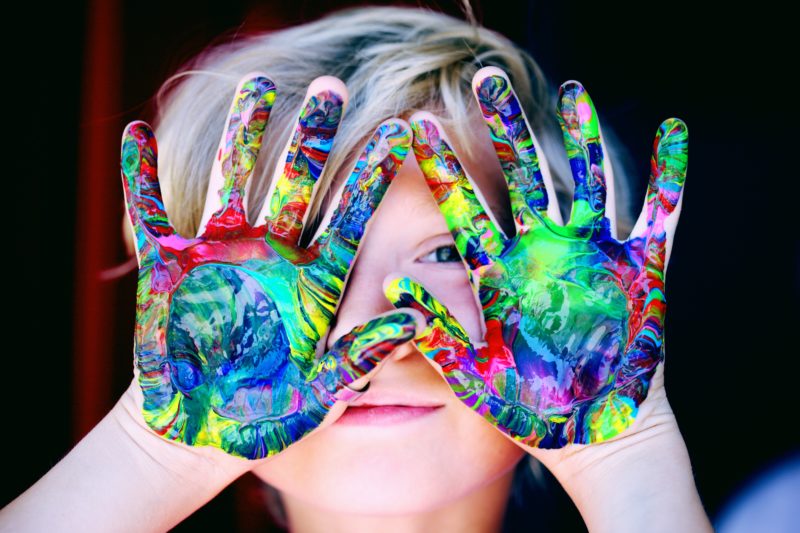 4. Play at an Indoor city for children at My Little Town
Encourage imaginative play at My Little Town, an indoor play area for children who love to play pretend.
With play houses, toddler cars, and so much more, your toddler will connect with other children and create lasting memories!
5. Get hands-on at Orlando Science Center's KidsTown
Get your toddler in on the fun at the KidsTown Exhibit Hall at the Orlando Science Center where they can learn and play all at the same time.
This immersive experience will have your little Scientist-in-training feeling pure joy as they play with water, climb, and experiment! This hall features 7 different zones, including ToddlerTown!
RELATED: 8 Things For Preschoolers to do at Disney's Hollywood Studios
6. Get active at My Gym
Stimulate those little bodies by joining a class at My Gym with your toddler. The first class is free for and classes can be chosen based on your child's exact age.
While the word "class" doesn't sound fun, the experts at My Gym will keep your toddler and entertained by teaching them fine and gross motor skills, like climbing stairs and kicking a ball.
Your toddler, along with others his/her age, can also join in on dancing, singing, swings, and other great activities!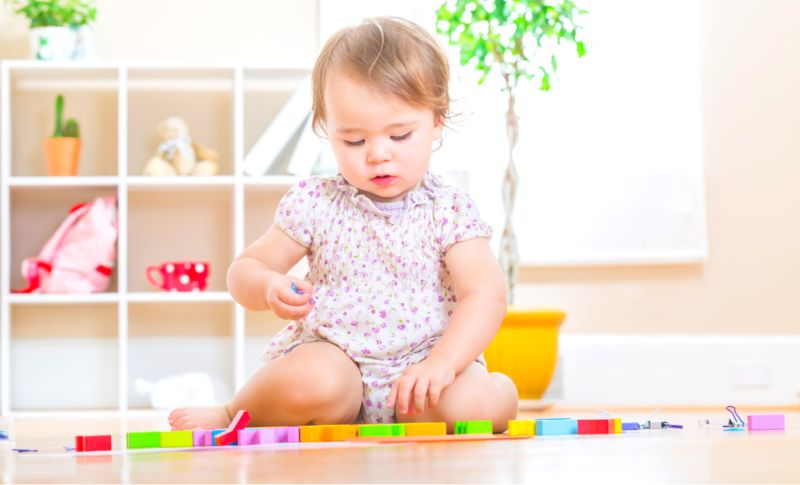 7. Build a Confident Learner at Gymboree Play
At Gymboree Play, your toddler will become a very confident learner by partaking in a series of fun activities geared towards children of this age.
Teacher will allow the play among children to happen naturally with a little bit of positive direction and encouragement.
8. Play like royalty at Princesses & Princes
Your little prince or princess can play like royalty at Princesses & Princes in Ocoee, FL. With educational toys, books, and even costumes – this indoor playground is perfect for your toddler to play pretend.
Clean, fun, safe, and educational are all words to describe this recreational area for toddlers. Parents will feel comfortable allowing children to play and toddlers will get new experience and have opportunities to socialize.
9. Run free at Lucky Monkey's Indoor Playground
Let your toddler run wild at Lucky Monkey's indoor playground where kids can enjoy an open child-friendly layout.
Let your toddler catch bubbles during the bubble party, swim in their germ-free ball pit, dance with the monkey mascots, or even enjoy a little TV entertainment at Lucky Monkey's. Parents can relax as children play!
RELATED: 10 Cheapest Things to Do in Florida with Kids
10. Spark the Imagination at Arcadia Kid's Fun Museum
Get those new imaginations thinking at Arcadia Kid's Fun Museum in Oviedo, FL where toddlers get hands-on experiences that combine fun and learning. What more could a parent ask for?
This indoor playground gives toddlers the freedom to run, jump, slide, and fall on soft mats. Kids can play pretend at the gas station or play with toy boats in the water play area.
The BEAM interactive virtual playground will give toddlers an experience like no other!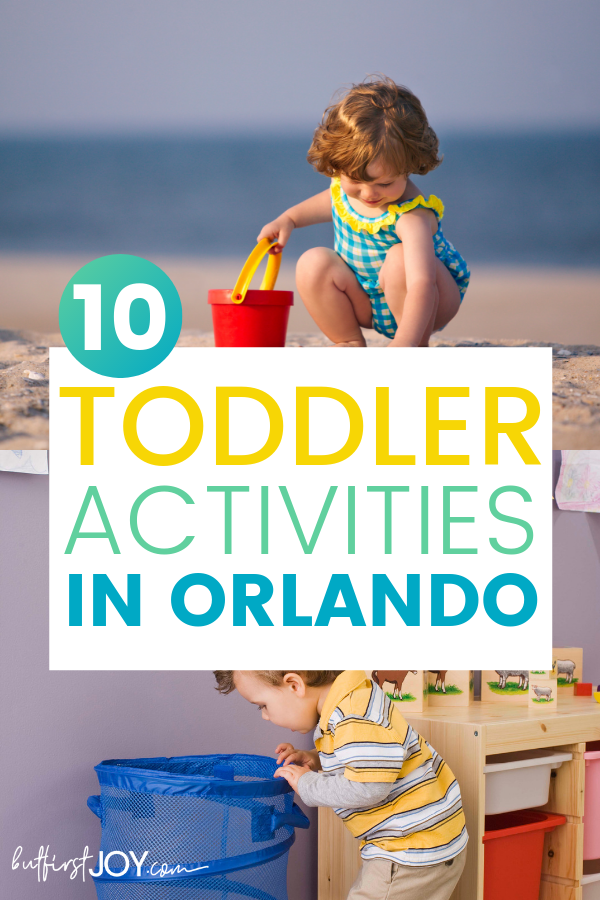 Which toddler activities in Orlando do you enjoy doing with your little ones? Did I leave anything off this list? Let me know in the comments below!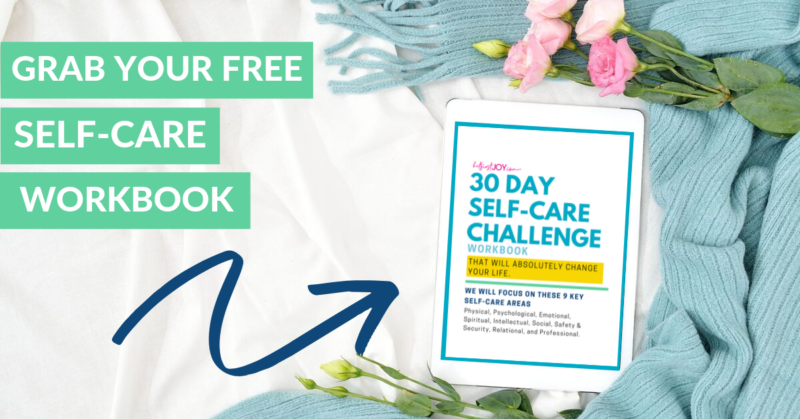 DISCLOSURE
This post may contain affiliate links and/or promotional products, all opinions expressed are that of But First, Joy only. Read my full disclosure.