Ever since my very first Disney event, I've dreamt of visiting Pixar Animation Studios in San Francisco, CA! My love for Pixar runs deeps because, being a late-80's baby, I grew up with Pixar. Toy Story came out just after I turned 7-years-old. It was the perfect age to see this film because I was old enough to really understand the storyline and just young enough to try to catch my toys coming to life after I left the room. I'm not sure how old I was when I realized that toys didn't really have personalities but I'm sure it was difficult day for me.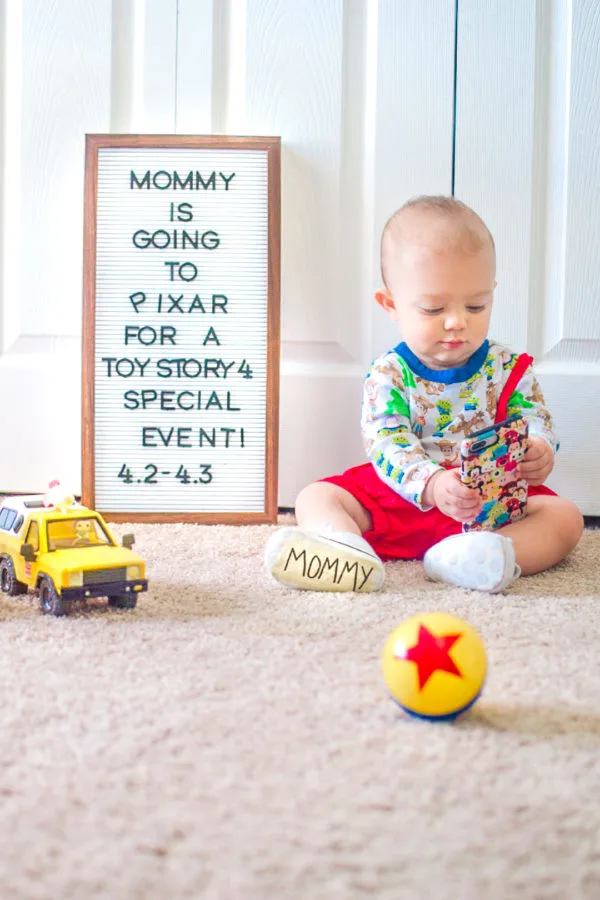 After Toy Story came more of my childhood favorites: A Bug's Life, Monsters Inc, Finding Nemo, Wall-E, Up, Toy Story 2, Toy Story 3… the list literally goes on because there isn't a bad Pixar movie. I cannot wait for the days of Pixar marathons with my baby boy. He has no idea what he's in for. Oh, and don't even get my started on the Pixar Shorts! Bao hit me deep and Piper is a personal favorite. I digress.
I'm Going to Pixar Animation Studios in San Francisco, CA!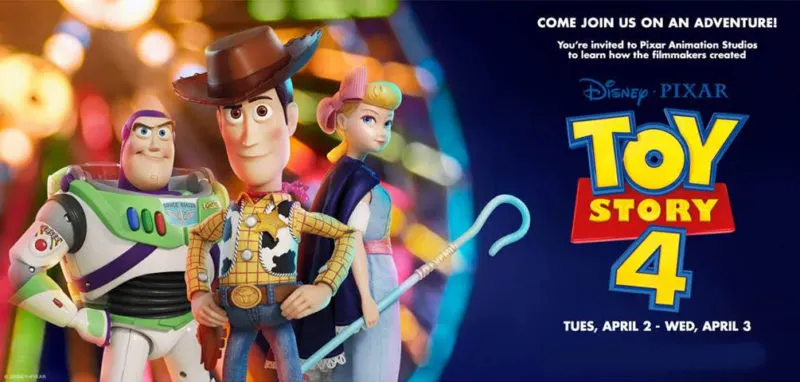 So, thanks to my friends over at Disney, I'm going on an adventure. From 4/2 to 4/3, I will be at the Pixar Animation Studios with Toy Story 4 on the agenda! I am literally crying as I write this because not only was Pixar on my bucket list, Toy Story is an all-time favorite. I have all of the feels because the nostalgia has been heavy ever since I visited Toy Story Land last summer! Meeting Buzz, chatting with a toy soldier, and screaming, "Howdy!" to Woody made me feel like a kid again. Now, I have the absolute pleasure of learning how the filmmakers created Pixar's newest film, Toy Story 4.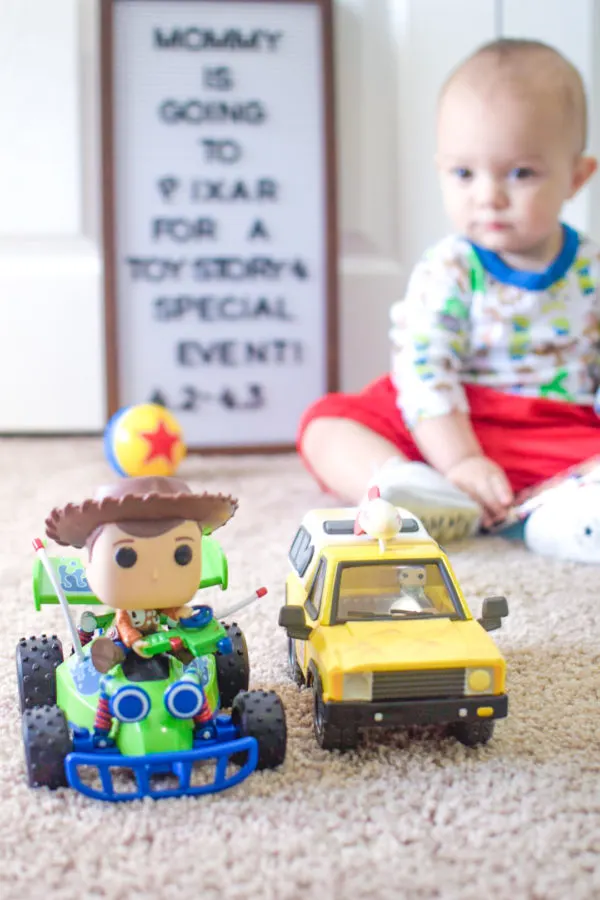 I'm not sure if you remember, but a couple years ago I went to San Francisco for the very first time to visit Skywalker Ranch and Lucasfilm HQ. This adventure will be much different, but just as epic! Since this is such an early press event, we will not be interviewing the cast. We will, however, be interviewing the talented behind-the-scenes creators for Toy Story 4, like Director, Josh Colley and Producers, Jonas Rivera & Producer Mark Nielsen. We will also be chatting with Set Supervisors, Graphic Artists, Animators, Story Supervisors, and so much more!
Our visit will end with a tour of the Pixar Archives with Toy Story's Archival Story, which I've heard cannot be filmed – so you'll have to live vicariously through my upcoming blog posts recounting my experience.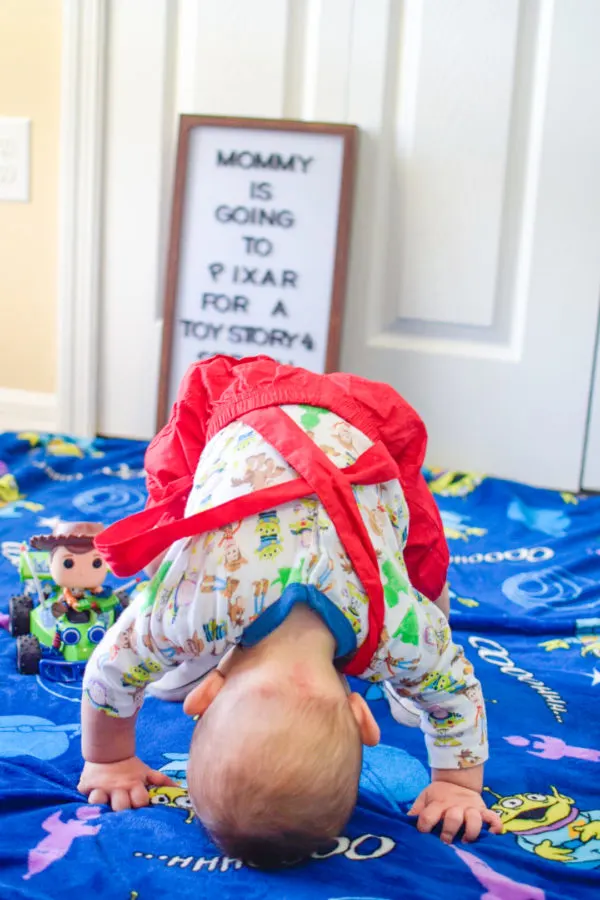 I hope you'll follow along as I find my joy at Pixar Animation Studios. I will be sharing as much as I can from 4/2/19 to 4/3/19 on Instagram, Instagram Stories, Facebook, and Twitter! If you want real-time updates, Instagram Stories is the best place to follow along!
What kind of coverage would you like to see from my Pixar Animation Studios adventure?
PS. It's important to note that this will be my very first time traveling since my son was born and I'm absolutely terrified but also really ready for a break!
SEE TOY STORY 4 IN THEATERS 6/21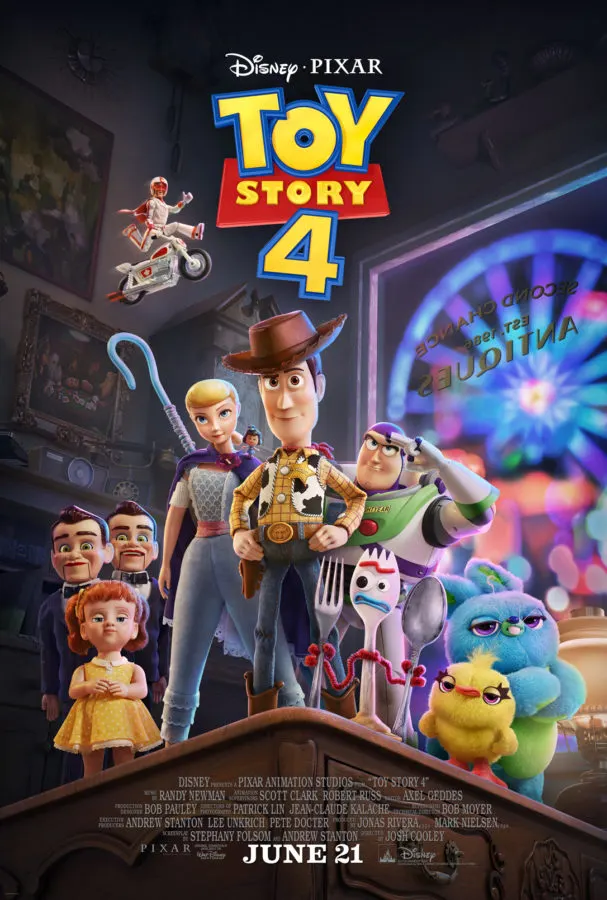 Woody has always been confident about his place in the world and that his priority is taking care of his kid, whether that's Andy or Bonnie. But when Bonnie adds a reluctant new toy called "Forky" to her room, a road trip adventure alongside old and new friends will show Woody how big the world can be for a toy.
Directed by Josh Cooley ("Riley's First Date?") and produced by Jonas Rivera ("Inside Out," "Up") and Mark Nielsen (associate producer "Inside Out").
Learn more about the new Toy Story 4 characters!