Today I am reflecting on everything I accomplished in 2016. We've come to the end of the road and I've got a lot to be thankful for. It was a year full of traveling, writing, networking, and lots of love. When 2016 began, I told myself that it was going to be an incredible year. Maybe it's because 16 is my lucky number or maybe it's because my outlook on life and my blog goals had changed. I decided to throw out everything I'd taught myself about life, love, and my blog and start fresh. It was time to do things that I really loved. Apparently, my 2016 New Years Resolutions worked because here I am, at the end of 2016 talking about my BEST YEAR EVER. Read my 2015 End of The Year post
https://www.instagram.com/p/BNPvZBWjnub/?taken-by=joyceduboise
Professional Accomplishments
2016 was the year that I decided to stop being a "review blogger". I realized that I wasn't really accomplishing anything other than getting products to review. I'd lost any sort of passion for my blog and actually quit blogging for maybe a month. I even stopped doing giveaways. I told myself that if I was going to get traffic on my blog – it would be because the visitors loved me and wanted to know what I had to say. This drop in traffic hit hard. I lost all of the returning "sweepers" who only visited to enter to win stuff. I barely had anyone visiting to actually read my reviews (other than the brands that I was representing). I decided to start focusing on my lifestyle as a young woman. I decided to get real about dating, traveling, events, movies, shows, music, fashion, beauty, and whatever else my ideal visitor would want to read about and you know what? It took a really long time to get my numbers back up, but it worked. In October of this year, I began seeing my traffic gradually rise. As of December 2016, my numbers have nearly tripled. I'd say that's a success in itself.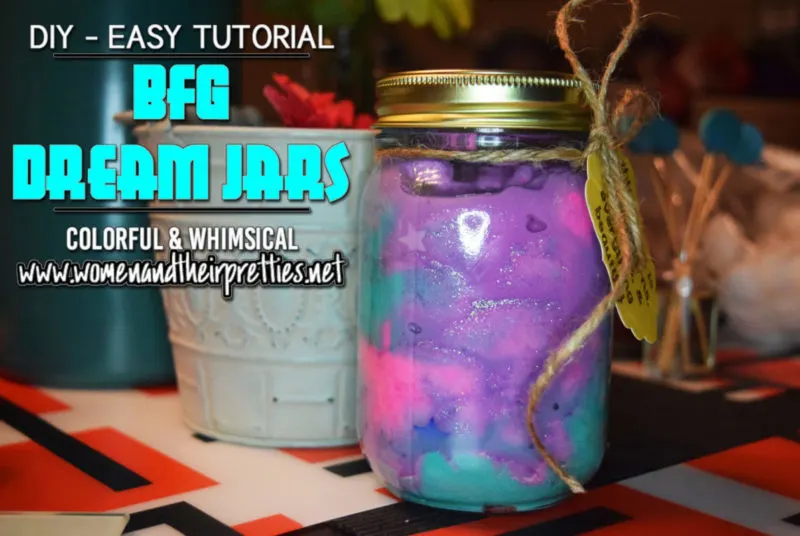 2016 Most Popular Blog Posts
Where my blog took me in 2016
My accomplishments were also shown in the opportunities I was given. 2016 was a year of traveling for me. My goal was to attend 4 out of state press junkets for my blog and you know what – I accomplished that, along with local press events that made me feel so darn proud that it was surreal. So these are the places I went and the things I did in 2016, in chronological order.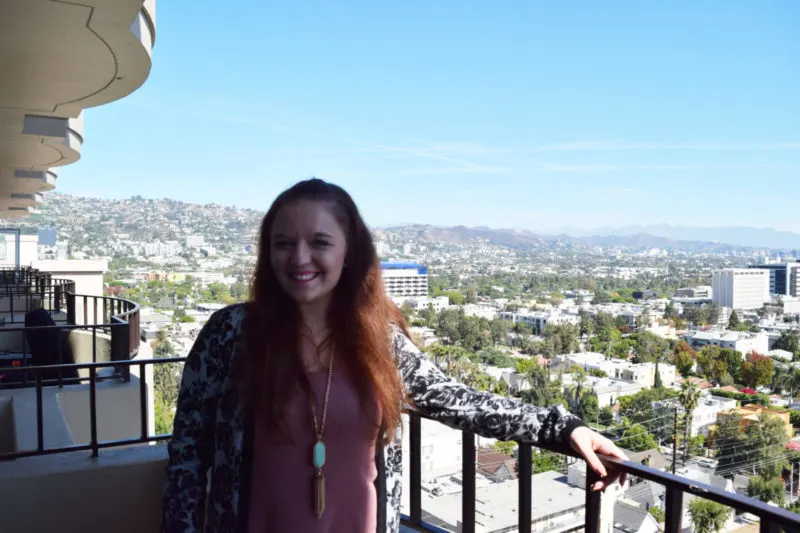 Zootopia Press Junket – Walt Disney World, Orlando, FL
Orlando Ballet's performance of Beauty and The Beast – Orlando, FL
The Jungle Book press junket and red carpet premiere – Los Angeles, CA
Voltron press junket and Home: Adventures with Tip & Oh press junket at DreamWorks Animations – Los Angeles, CA
Tarzan Press Junket – Beverly Hills, CA (for MomStart.com)
Disney on Ice: Follow Your Heart – Orlando, FL
Pete's Dragon under the stars at Disney's Fort Wilderness Resort – Orlando, FL
Loving press junket – Los Angeles, CA
Mickey's Very Merry Christmas Party at Magic Kingdom – Orlando, FL
Attended the Disney Holidays offerings are Disney Springs and Hollywood Studios (as a top Instagrammer) – Orlando, FL
Epcot's Christmas Around The World and Candlelight Processional – Orlando, FL
Rogue One Press Junket at Lucasfilm HQ and visited Skywalker Ranch – San Francisco, CA
Social Media Accomplishments
I promised myself that I'd build up one social media account at a time. A few months into 2016, I decided to really give Instagram the focus it deserved. We are very visual beings, so I knew that my strong social media accounts could be Instagram and Pinterest. I stopped posting every little thing on these two social platforms (especially Instagram) and began posting only photos that made sense. Quantity is not quality, people.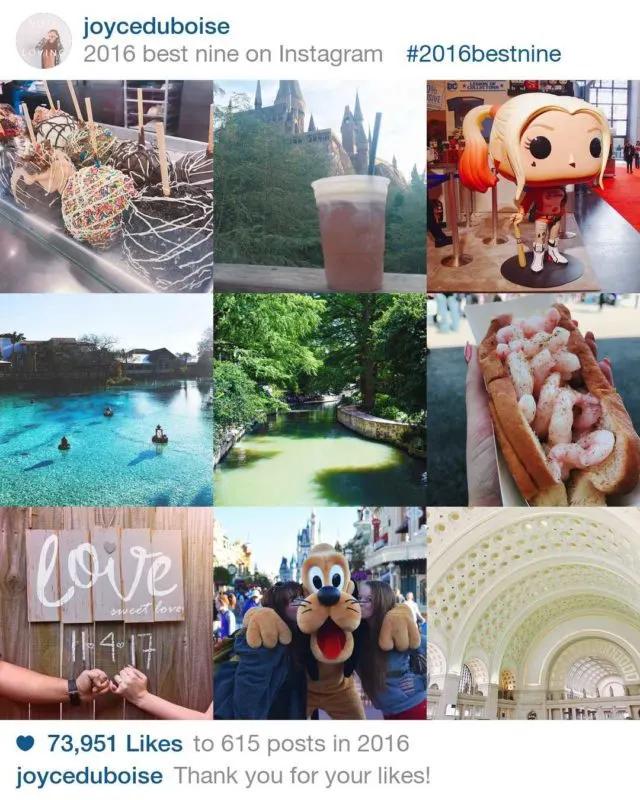 Basically, with Instagram I decided to post once per day at a minimum. I would only post a visually stunning photo – with great lighting and content that fit for my women's lifestyle audience. My Instagram shot up from 6k followers to 18k in less than a year. That's one hell of an accomplishment. As for Pinterest, you'll only see vertical Pinterest-friendly images. I make it a point to design all of my Pinterest pins so they will draw in attention. Pinterest is now my highest social traffic source and my followers have doubled this year.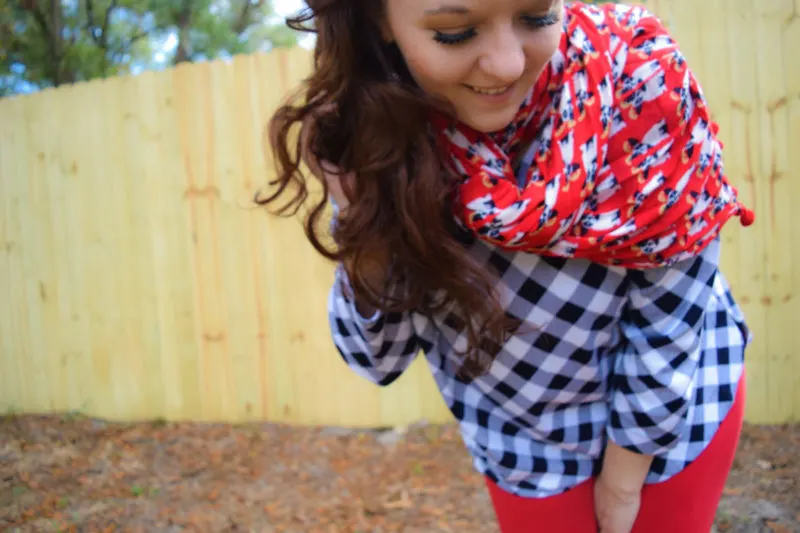 Personal Highlights
Emotionally, 2016 was the best it could have possibly been (besides losing someone dear to me). I went to Disney so many times that my heart could have exploded with joy. The best Disney trip was the one with my cousin and her family. Seeing the faces of 3 kids light up on their first Disney trip was something that couldn't be replaced. There was something so beautiful and magical about this trip.
Then, I got to go with my immediate family on a trip to Disney for my niece's first Disney trip and my mom's 50th birthday! Oh what a joy it was! We were a bit crazy because we did Magic Kingdom and Animal Kingdom in the same day! Yikes!
2016 also brought many concerts (which is kind of my thing). We saw Guns N Roses in concert! We also went to a local music festival where we saw lots of great bands – Bush, Halestorm, Trapt, and more! My boyfriend, mother, and best friend joined us for this super fun festival.
Other than the music and concerts, our Easter was incredible. Since I don't have kids, I don't get to celebrate Easter how I'd like to. This year, I spent the day with my huge family. We had over 100 Easter Eggs to hide for the kids and cooked a giant lunch for the family. It couldn't have been more fun than this.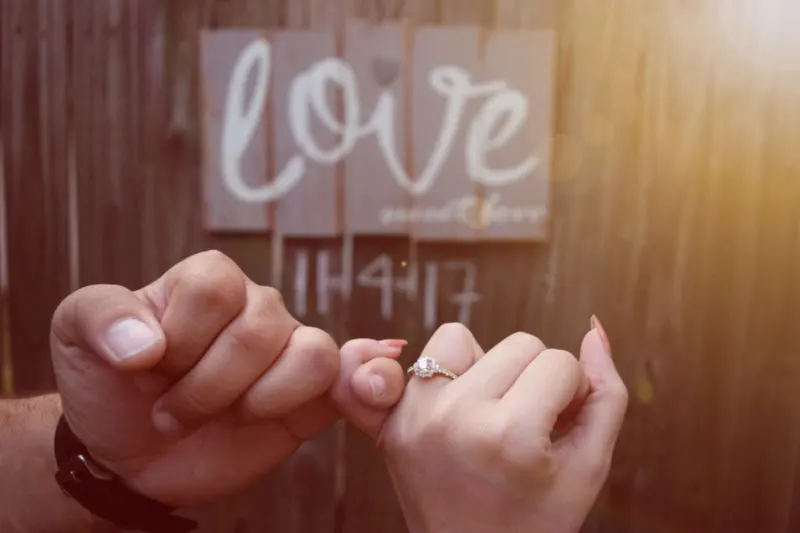 I got engaged (and went on an epic road trip)!
I know that I'm forgetting a thousand other super fun things from the year, but it's all clouded by my incredible 10-day vacation that ended in a proposal! That's right! My boyfriend became my fiancé on October 14, 2016. Let me tell you how it all went down.
First, we flew to New York City for our 4-day trip to New York Comic Con! This was our first year attending and it was incredible. Seriously, it couldn't have been better… well, I did catch a cold so I guess it could have been better. I did get a picture with Stan Lee, though. After New York City, we took a train from Penn Station to Washington D.C. which was one of my favorite parts on this trip. It was my first train ride and for someone so used to planes, it was so nice to stretch out and relax for the first time in days.
https://www.instagram.com/p/BMMyeFhjsC6/?taken-by=joyceduboise
We spent a few days in D.C. eating and exploring. We took a $1 bus (The Circulator) to every location in D.C. so transportation was perfect. The weather was beautiful, too. On our last day in D.C. we rented a car and drove to the Arlington National Cemetery and then it was off to Colonial Williamsburg, VA.
We stopped at Luray Caverns and took a guided tour. Then, we stayed a night or two in Colonial Williamsburg. We toured the city, ate and drank at a tavern, and stayed in a beautiful bed & breakfast. Next, we were off to Charleston, SC.
We stayed a night in Charleston and toured the city the next day. We took a horse and buggy ride around the city, did some shopping at a huge marketplace, and of course, ate delicious food. Our last stop (before traveling back to FL) was Savannah, GA. We stayed two nights in Savannah. The first consisted of exploring and eating good food (it's what we do). The second day was the BIG day. We took a bus around the city of Savannah, hopping on and off at different locations. I even sat where Forrest Gump (Tom Hanks) did in a local park.
https://www.instagram.com/p/BMJrfJTjbQd/?taken-by=joyceduboise
One of the places we really wanted to stop was this beautiful fountain. While walking to the fountain, my boyfriend was acting very strange. I thought maybe he was sick or something else was wrong. Turns out, he was really nervous. We got to the fountain, took pics in front of it, and then sat at a bench. He told me a beautiful speech about how much he loves me and how we are so great together. He then propped himself on one knee, and asked me to be his wife! OMG I was in tears. Of course, I said yes and then called my parents to tell them. It was a HUGE surprise for me and the ring he picked was perfect! I thought that was the perfect end to a great year, until Christmas happened.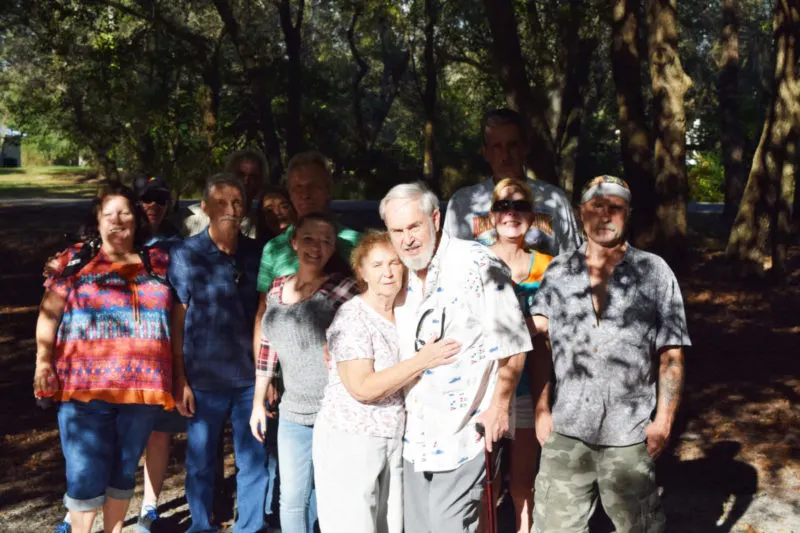 Christmas 2016
Every Christmas, we drive 3 hours from Deltona, FL to the tiny town of Arcadia, FL to spend the holiday with my family. Both sets of grandparents and my parents live there, so we try to squeeze in everything we can with them. Since we do this every year, I didn't expect for it to be any better than it already is. I mean, it's always great! This year, it just felt different – in a good way. It was the best Christmas I've ever had. We threw two huge parties for both sides of my family and got to meet up with a couple of my closest friends. It was all about love, family, and togetherness. It was all wonderful. I can't wait to see what 2017 brings me.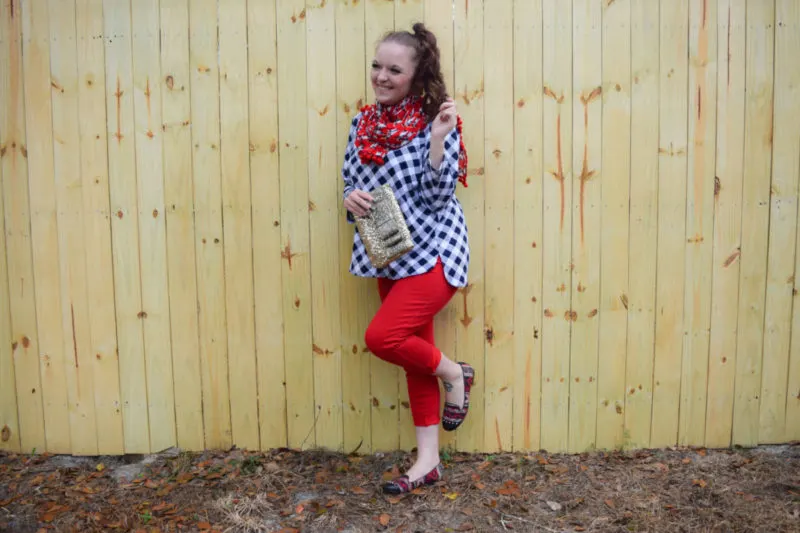 End of the Road – Goals for 2017
I'm not one to make New Year's Resolutions because I think it's important to work at accomplishing your goals now. However, I'd like to share my current goals just to keep myself in check.
Have one Pinterest Pin go viral
Have one blog post go viral
Raise my blog traffic by 50% (at minimum)
Become more engaged on Twitter
Become more consistent on Facebook
Up my photography game with better lighting and understanding my camera more
Get over 500 likes on each IG post beginning in the summer (I average at 200 likes per photo now)
More creative ideas for blog posts
5 out-of-state press trips
Plan my wedding without becoming a bridezilla
Cut anyone out of my life that doesn't put effort into

ME

Do whatever it takes to become more confident in my appearance and in the woman that I am. I'm better than I used to be, but not who I want to be just yet.
Dedicate more time and effort into specific family members.
Get my business venture TheHoppingBloggers.com going strong and successful!
Thank you for reading a story from #BehindTheBlogger Hop. Every 2 weeks a group of bloggers is given a writing prompt. These prompts are very open ended, so our bloggers can write about whatever they desire. The main rule is that their blog post directly relates to the topic of that week. The point of this hop is for our readers to get to know us on a personal level.
Please hop along and read all of the blog posts in this weeks hop. Just click the links below. If you want real and raw emotion, then you will find it here. After you read each post, please comment and share. We want to get to know you too!
Are you a blogger looking to join our future hops? Sign Up Here!